Pastoral Provision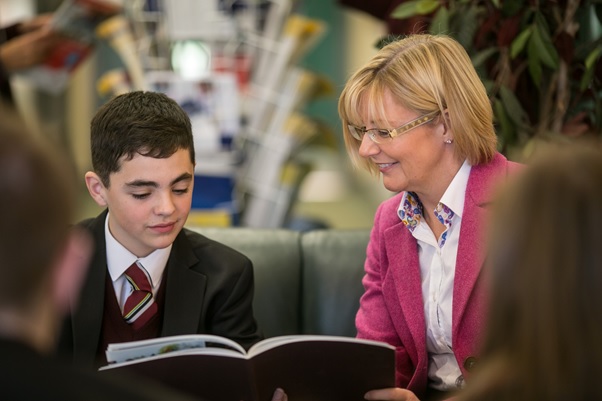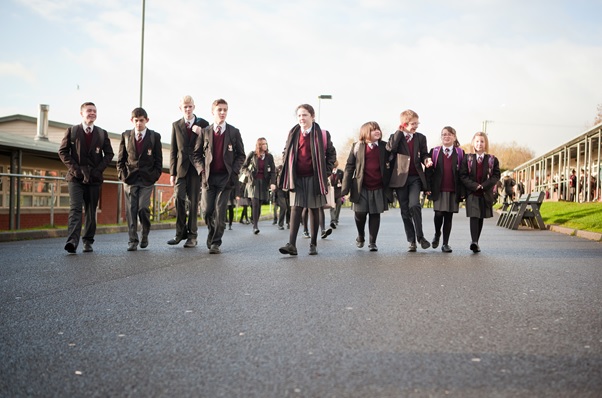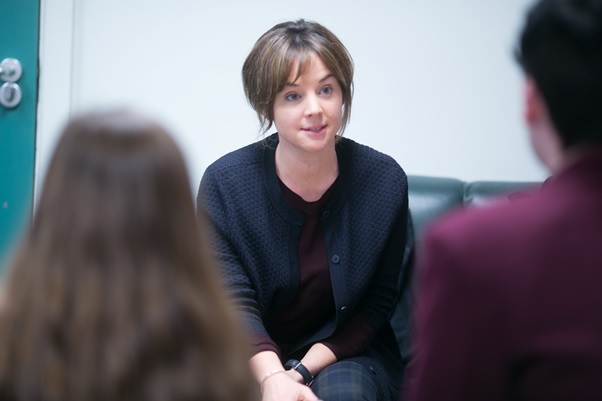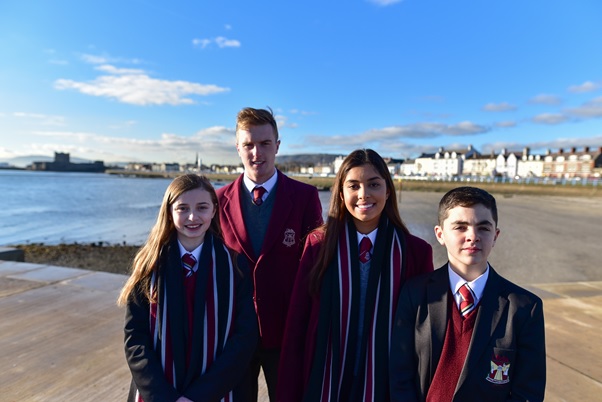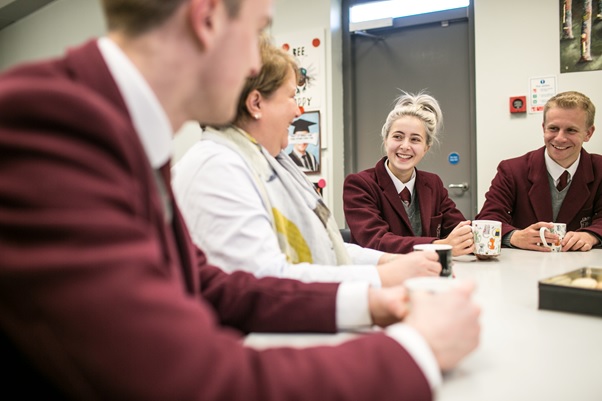 In Ulidia we are committed to the development of character, resilience and a growth mindset. We believe that this is an inherent part of the success of the College, both in terms of examination results and in the confidence of our young people.
We promote many aspects of resilience in our pupils: academic, physical, emotional, cultural and spiritual. Our aim is for students to develop the empathy and emotional intelligence which will support their achievement in all curriculum areas and make them dynamic members of our society and workforce.
The Positive Discipline system is the foundation of all we do. We teach our young people how to behave, enabling them to achieve our expected standards.
Positive Discipline has created a 'behaviour for learning' climate, by setting out clear high expectations and consistently recognising and encouraging those pupils who meet and exceed it.
We have a tiered approach to rewards that sees members of staff telephoning home to recognise the progress pupils are making at the College. The culture of 'earning through effort' within the College develops positive relationships with all pupils and their families, all culminating in the annual rewards trips at the end of the year.
Positive Attitude
Ulidians are expected to show both loyalty to and respect for their school and to each other at all times. We celebrate our differences in the knowledge that our own are respected and celebrated in return. The workplace we are preparing pupils for is broad and diverse, and so we give them the opportunity to openly explore each other's cultures and beliefs, find common ground and learn to work with people from different backgrounds, views, experiences and interests.
We have an extensive pastoral programme with Integration, Citizenship and Personal Development at the heart of all we do. Pupils are placed in pastoral form classes in year 8 that are made up from a blend of all the year 8s. Their form teacher remains constant throughout years 8-12 and they are supported by specialist Year Leaders who know the specific demands of each year group as the pupils progress.
Pastoral Resources
We firmly believe at Ulidia that in times of need whatever they may be there is always support available to all of us in our local community and beyond.  Our pastoral team have put together a list of resources covering a wide range of needs together with contact details.  Sometimes just the listening ear of someone else or the additional support during a difficult time can make all the difference.
If you would like any further information on any of these resources contact:
Darina Connolly Pastoral Leader                                                                                                              Beverley Howe Student Support
FAMILYWORKS COUNSELLING SERVICE   www.familyworksni.com
CHILDINE  www.childline.org.uk
NSPCC       www.nspcc.org.uk
SAMARITANS  www.samaritans.org.uk
LIGHTHOUSE  www.lighthousecharity.com
LIFELINE  www.lifeline.info
CONTACT YOUTH NI   www.contactyouthni.com
NEW LIFE COUNSELLING BELFAST   www.newlifecounselling.net
AWARE (DEFEAT DEPRESSION) www.aware-ni.org
CRUSE BEREAVEMENT  www.crusebereavement.org.uk
BARNARDOS     www.barnardos.org.uk
RAINBOW PROJECT   www.rainbowproject.org.uk
YOUNG MINDS  www.mind.org.uk
RETHINK  www.rethink.org.uk
FAMILY TRAUMA CENTRE   www.familytraumacentreuk.org.uk
PREGNANCY RESOURCE CENTRE CARRICKFERGUS  www.pregnancyresourcecentrecarrickfergus.co.uk
NIAMH (N.I. ASSOCIATION MENTAL HEALTH) www.niamhwellbeing.org.uk
NEXUS  www.nexusni.org.uk
WOMEN'S AID  www.womensaidni.org.uk
MIND YOUR HEAD  www.mindyourhead.info
PARENTING N.I.    www.parentingni.org.uk
Rewards Ladder
A new term brings change and this year in Ulidia we have a very exciting change to our rewards structure.
We are now operating Positive Discipline, a system designed to more regularly acknowledge and reward pupil achievement both in and outside the classroom.
We at Ulidia have high expectations and standards for work and behaviour, regardless of their ability, needs or interests. We want each child to aspire to succeed and fundamentally do their best in the different subject areas and extra-curricular life of the college.
Positive Discipline will ensure that each child is recognised and rewarded for their efforts and even more importantly, motivated to help fulfil their potential.
More detail on our new structure will be made available to parents and guardians on the upcoming Induction evenings, through school bag post and on our website and social media platforms.
There are a couple of things we would like parents to support us with:
Please ensure that the student planner is packed and brought to school each day.
Monitor the student planner and discuss progress at least once a cycle, Yr8-14 inclusive.
Check uniform and support us in ensuring high standards and expectations for appearance.
Celebrate achievement with your child!
We look forward to contacting you to recognise and reward achievement and we hope that 2016-17 will be one of the most successful years to date.