07 Feb

Game of Three Halves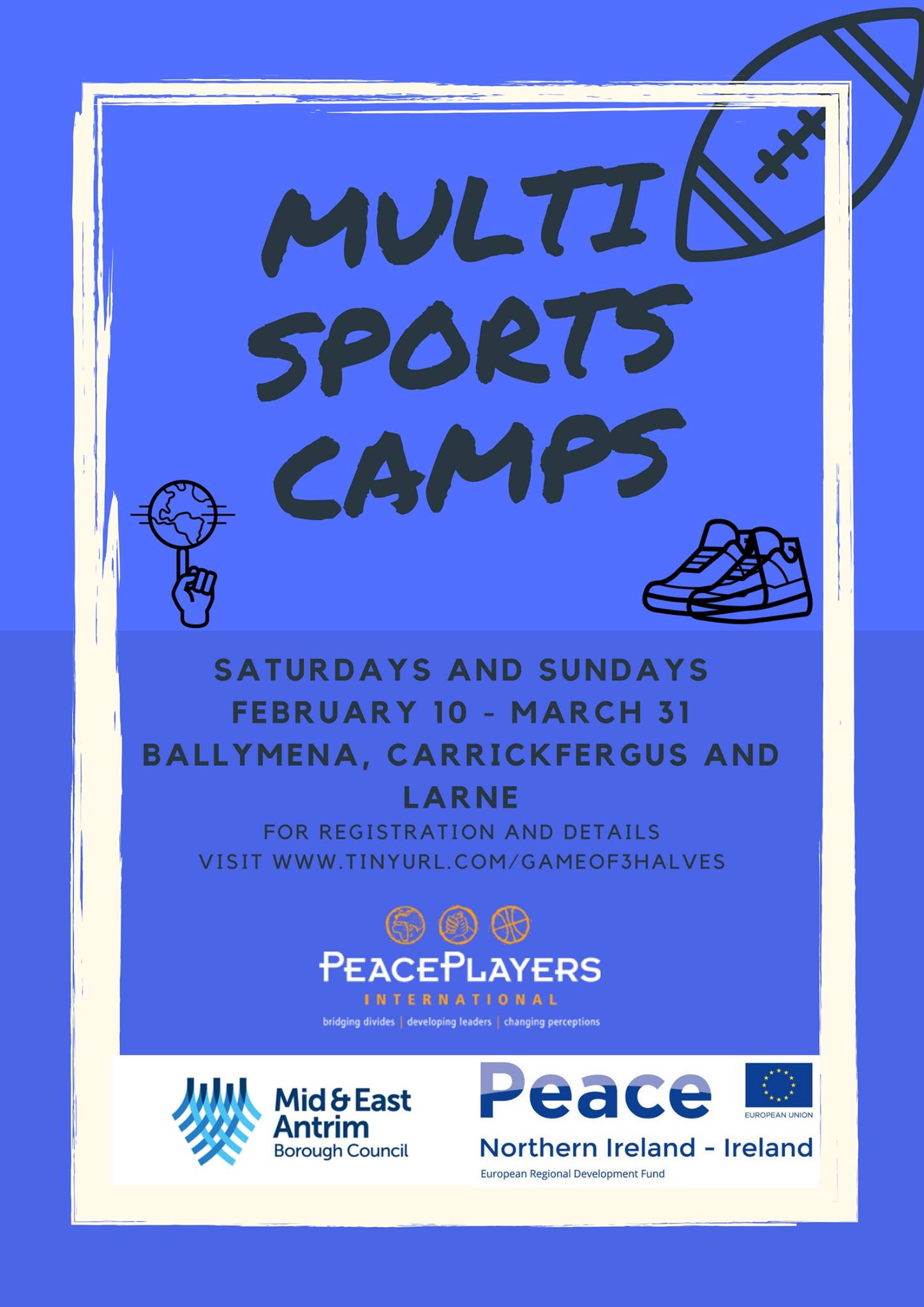 Are you aged 12 – 16 years and interested in taking part in a FREE six-week multi-sports programme?

If so, the Game of Three Halves (GO3H) might be right for you.
The Game of Three Halves brings children and young people from different backgrounds together to be coached and to play three sports from Northern Irelands rich sporting heritage; Football, Rugby and Gaelic football.  The young people play on integrated teams and over the course of the event rotate through a series of 'stations'.  Coaching stations, led by coaches from each of the three sports, are complimented by a 'fourth half' – interactive community relation's conversations and team building activities led by PeacePlayers facilitators.
On the 31st of March, participants from all three camps will come together to play against each other in a Game of Three Halves Tournament at the Ballymena Showgrounds (Warden Street BT43 7DR)
See Flyer attached and all you need to do is to click on the link: https://tinyurl.com/GameOf3Halves
Please get in contact if you have any questions:
Debbie Byrne
Operations Team Leader
PeacePlayers International-Northern Ireland
Tel: 02890667416
Mob: 07870851831
email:dbyrne@peaceplayersintl.org