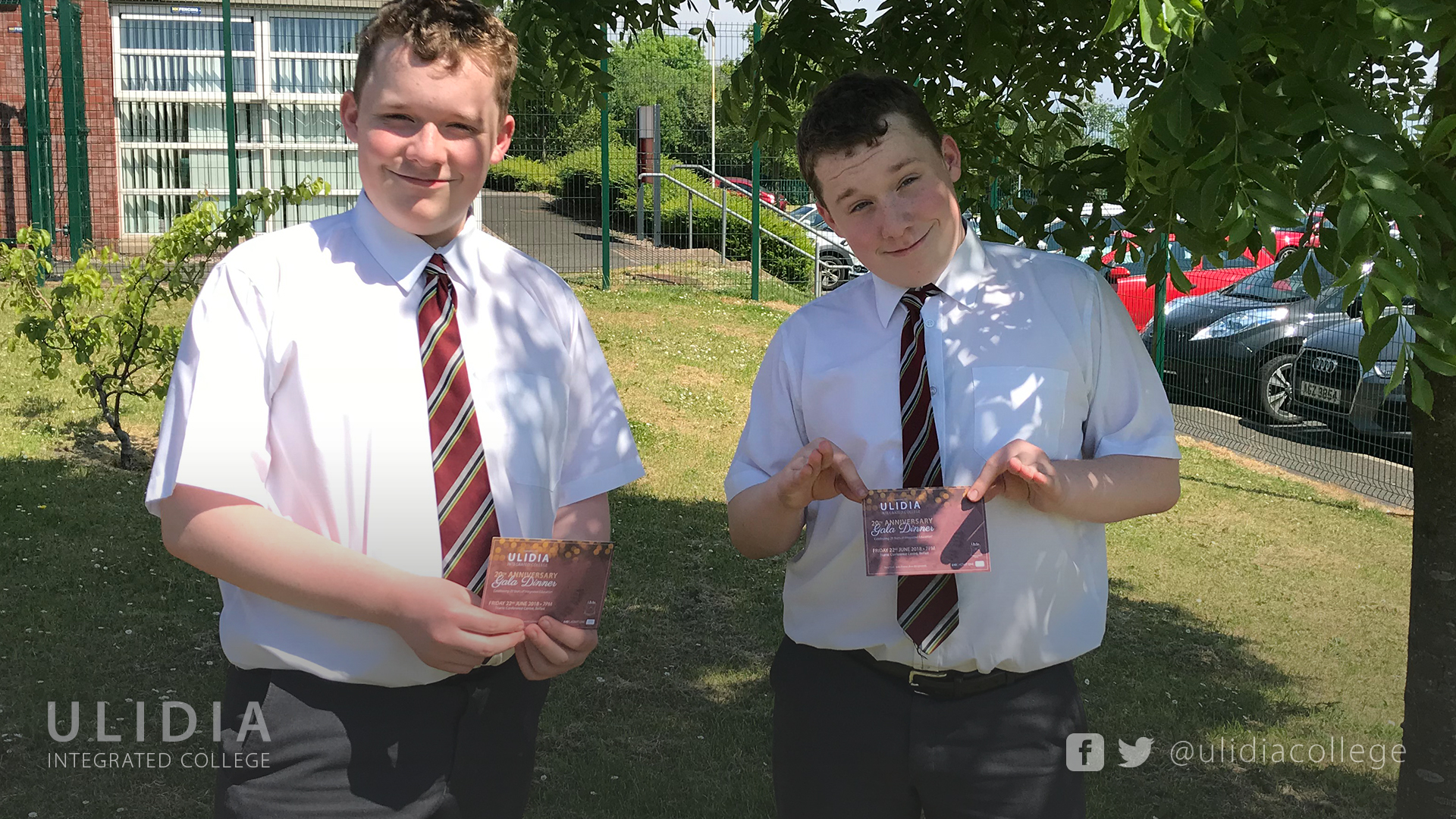 30 May

Parents Council – Gala Dinner Winners

Congratulations to Mr Irvine who has won 2 tickets form the Ulidia Quiz, courtesy of Parents Council, to celebrate 20th Anniversary of Ulidia Integrated College. 

Mr Irvine is a parent of 2 boys, Nathan and Andrew who are in year 9.  We look forward to seeing you there.  Tickets are still available from the office should parents, past pupils or friends of the College wish to join in the celebrations.