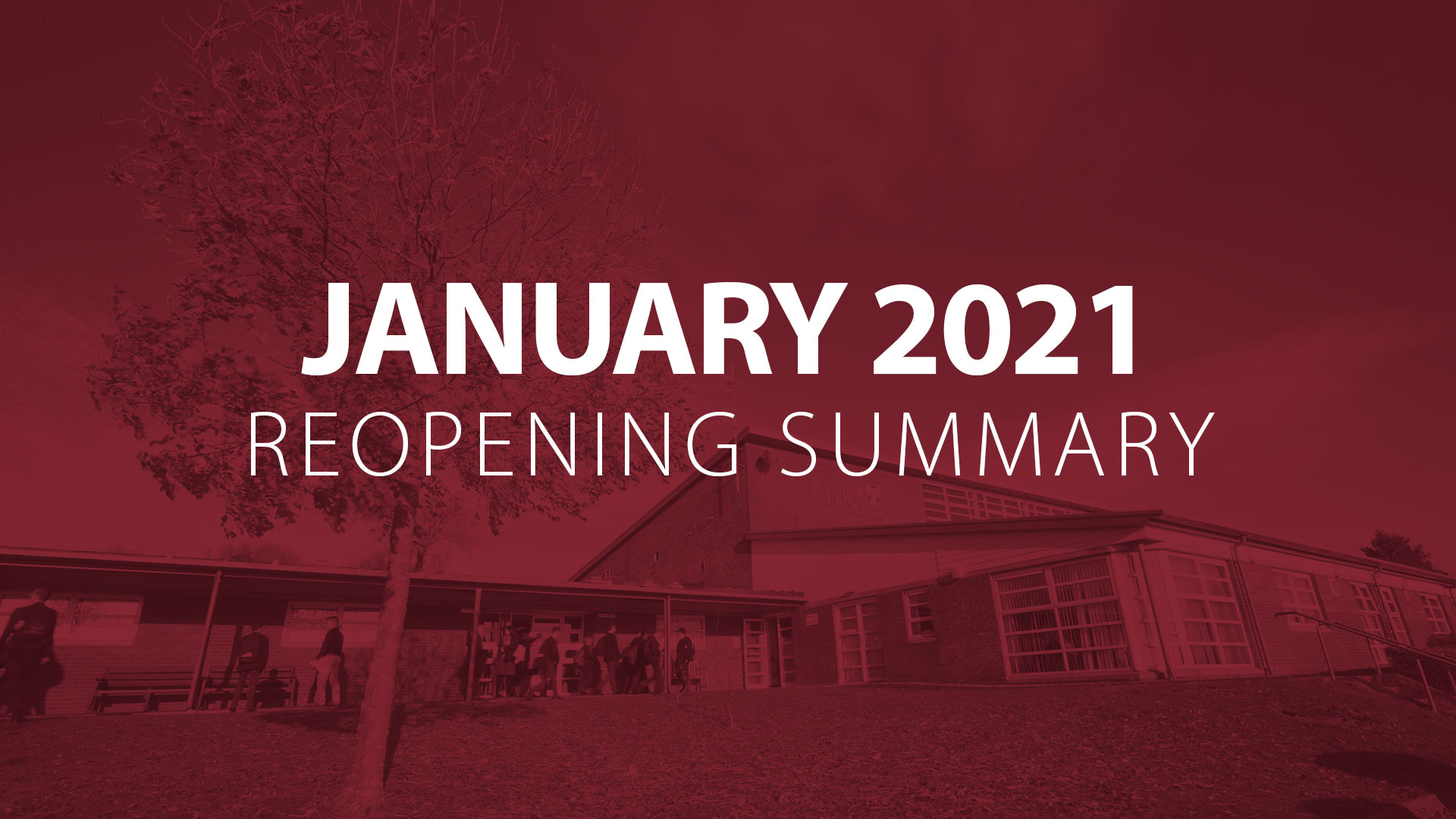 01 Jan

January 2021 School Reopening

Parents/carers please check the ParentMail from Mr Houston on 31 December 2020 with full details of reopening. The following is a summary:
Years 8 to 11 are to stay at home and be taught remotely for the whole of January 2021.
Year 12 and 6th form will return to school from Monday 11th January.
A. Pupils for whom BOTH parents are key workers (or are in a single parent key worker family), may attend school from Tuesday 5th January.*
B. Any vulnerable children may attend school from Tuesday 5th January.*
*This is "supervised learning", NOT face to face teaching. The pupils will NOT be taught by their teacher. They will be in a communal space like the library or an ICT suite, socially distanced, working on exactly the same materials they would have if they were at home. This is only to be used if you have no other safe alternative option for childcare.
See ParentMail from Mr Houston on 31 December 2020 for full details and definitions of key workers & vulnerable children.
Monday 4th January will be used by schools to make preparations for the above- therefore no online learning will take place.
January Exams
PLEASE NOTE: There are a number of exams that pupils in years 12 and 6th from that take place between the 6th January (Digital media) and 11-14th January (English, Maths and Business).
It is my intention that these classes will be brought into school for some face to face pre exam booster teaching in small socially distanced groups between 5th– 8th as required. There are no final details for this as yet, and of course I will get them to you asap if this is at all safely possible.
Canteen
There will be no canteen service in school from Monday 4th to Friday 8th January inclusive, so please ensure your child has a packed lunch and break during these days. The arrangements for January 11th onwards will be announced next week.
If you have any other questions please email info@ulidiacollege.com or contact the school office on 028 9335 8500 from 4th January.