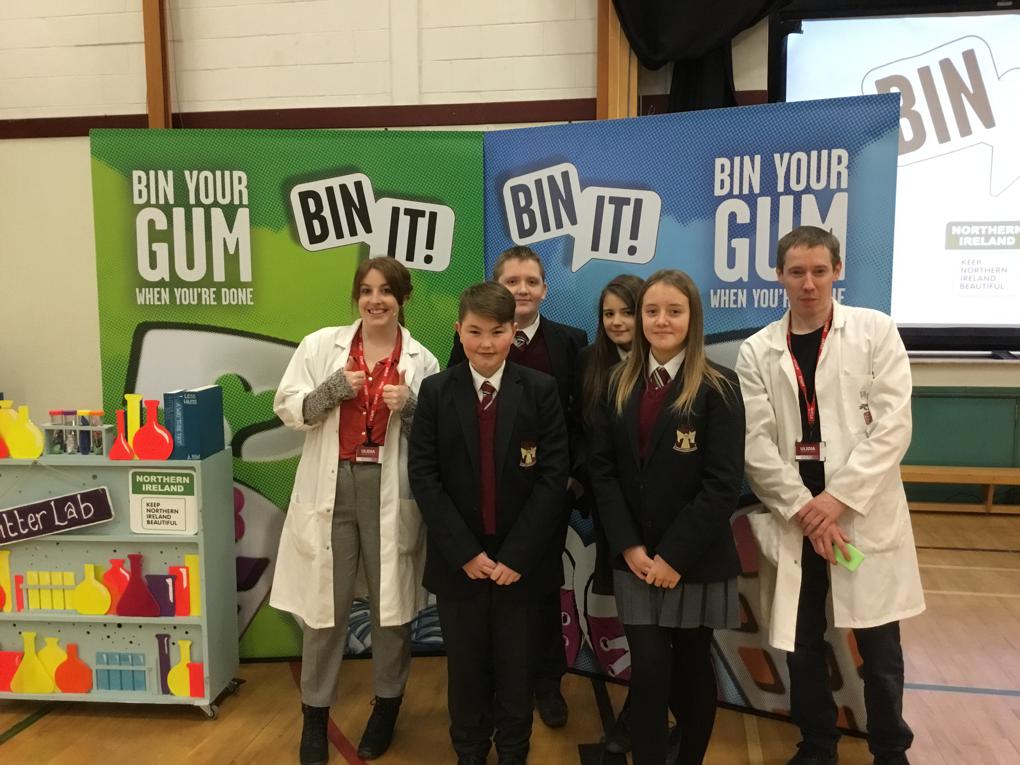 30 Nov

Bin It Roadshow visits Ulidia

On Monday 27th November the 'Bin it' roadshows sponsored by Wrigley's visited a Ulidia Integrated College. All of year 8 had the opportunity to visit the workshop and watch the show put on by 'Taylor and Doc'.

The show began with a discussion about What makes you sad and happy, and then to favourite places, Year 8 agreed that our favourite places are ruined by litter and waste. We all know littering is bad, but we all do it at least once if we are honest!

Year 8 volunteers then had a target practice exercise when they threw beanbags at a Velcro target. Most were off target therefore when same applied to littering we are better to place rubbish into the bin rather than throw it in general area, this is why there is rubbish around bins sometimes.

Chewing gum waste is the worst litter as it stays where it gets stuck to for example shoes. The group discussed the horrible feeling of realising that gum is stuck to shoes or clothes, with some pupils sharing personal stories. This can be prevented if we all use bins and 'Bin it!' When we are finished with our gum: BIN YOUR GUM WHEN YOU ARE DONE!

Thank you to Wrigley's for providing this entertaining and educational show for  year 8 to enjoy.