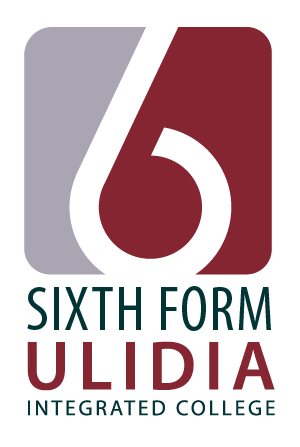 Sixth Form Admissions Ulidia Integrated College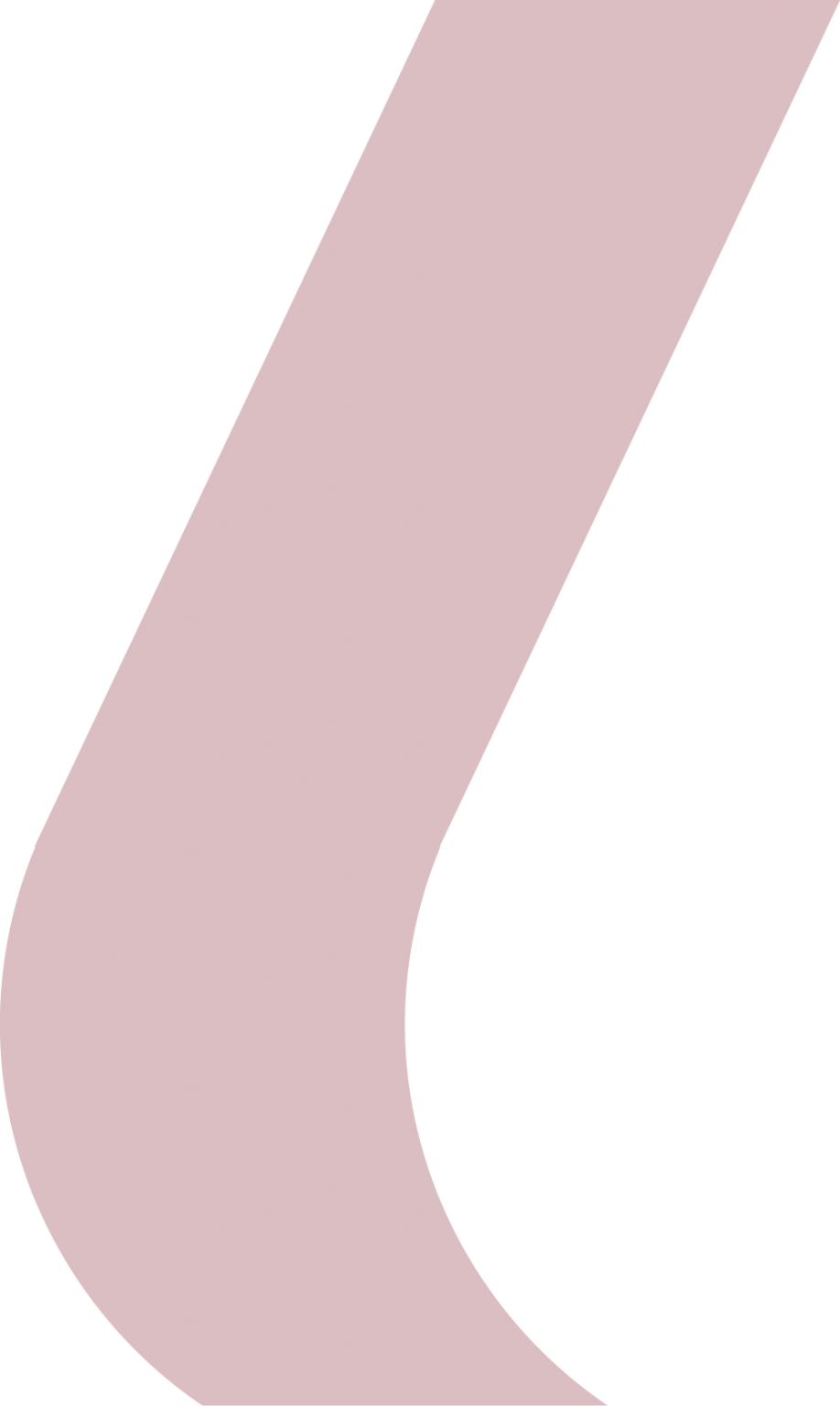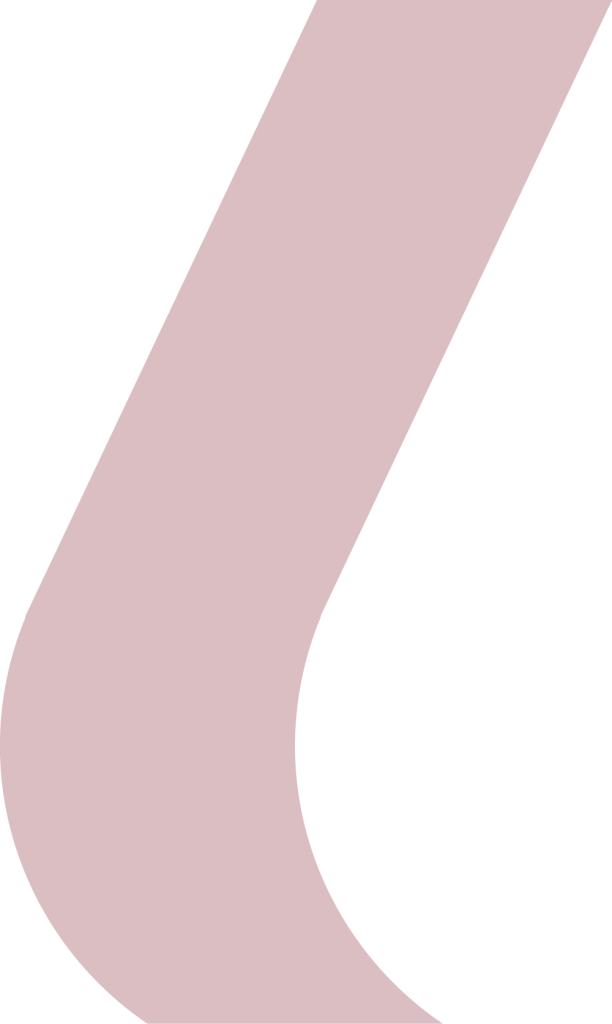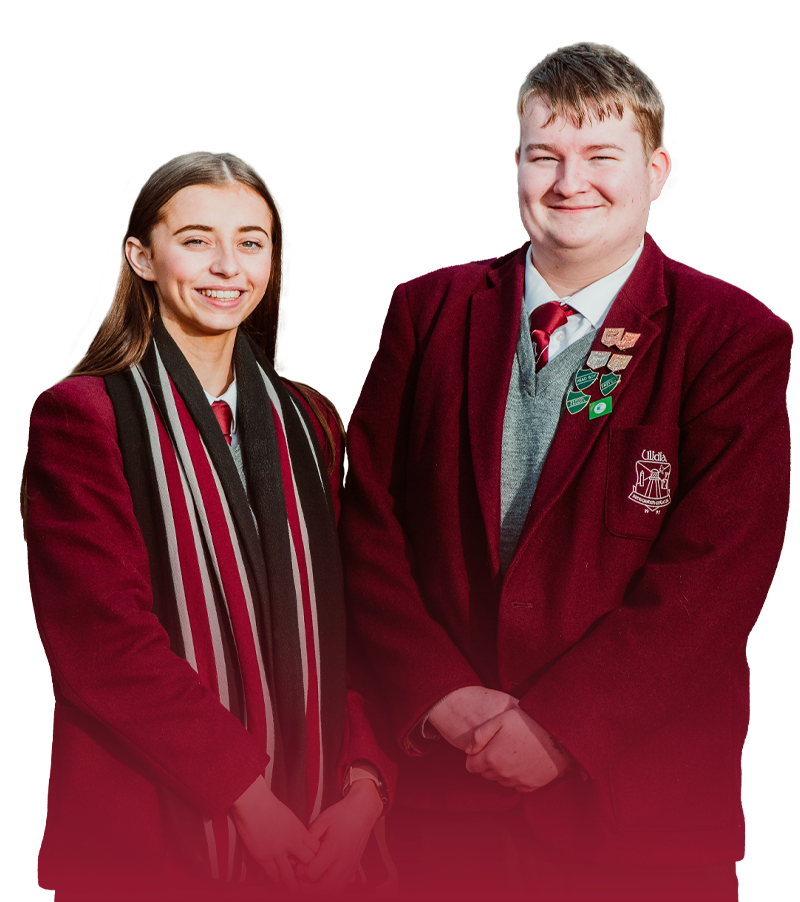 BRIGHTER AND BETTER FUTURES FOR ALL
Welcome to our Sixth Form overview at Ulidia Integrated College. My name is Mr Dunlop and I am delighted to have the opportunity to invite you to join us for the next stage of your educational journey.
Here you will find information about Entry Requirements, Subject Options and the many opportunities that you will have being part of Sixth Form in Ulidia Integrated College. Sixth Form represents an exciting stage in your educational journey and we strive to provide an environment in which you can thrive both academically and personally to enable you to secure future success.
We are very proud of our integrated ethos and how Sixth form pupils in particular are role models in this regard, building positive, inclusive and respectful relationships with all students and staff.
Please do take time to read through all of the information carefully and if you have any questions please do not hesitate to get in touch. 
If you are an external applicant interested in coming to join Sixth Form at Ulidia Integrated College please do register your interest by completing the form below or please do contact me directly at bdunlop171@c2ken.net.
Mr Dunlop
Head of Sixth Form
Katie and Matthew tell us about life at Ulidia and their aspirations for the future. 
Entry requirements for ALL students applying to Sixth Form at Ulidia:
Grade C or above in GCSE English Language & GCSE Mathematics (for vocational pathway it is a requirement of acceptance into sixth form that students will undertake a re-sit in the subject where a C has not been awarded)
Minimum of 5 GCSEs at grades A*-C and/or BTEC level 2 at grades Distinction* – Pass
Minimum entry requirement of preferred subjects should be met. This will usually be a GCSE grade B or BTEC Level 2 Merit. (This information can be found throughout the booklet)
Points will be calculated as follows:
| GCSE (A*-G) | GCSE (9-1 SCALE) | BTEC (LEVEL 2 AWARD) | OCN |
| --- | --- | --- | --- |
| A* = 9 | 9 = 9 points | D*2 = 9 | |
| A = 7 | 8/7 = 7 points | D2 = 7 | |
| B = 6 | 6 = 6 points | M2 = 5 | Pass = 4 |
| C* = 5 | 5 = 5 points | P2 = 4 | |
| C = 4 | 4 = 4 points | P = 2 | |
| D = 3 | 3 =3 points |   | |
We have two pathways into Sixth Form study at Ulidia Integrated College:
ACADEMIC PATHWAY (26 POINTS)
Study a minimum of 2 up to 4 Full GCE A Level courses, with minimum of 3 level 3 qualifications overall.

Entry Requirement:
– Best 5 subjects should total at least 26 POINTS
– Meet requirements for all Sixth Form applications

We would advise students who are considering University to take this pathway.
VOCATIONAL PATHWAY (23 POINTS)
Study a MAXIMUM of 1 full GCE A Level course along side 2 Vocational CTEC or BTEC courses

Entry Requirement:
– Best 5 subjects should total at least 23 POINTS
– Meet above requirements for all Sixth Form applications

Please note, before embarking on the vocational pathway, applicants should carefully consider what their chosen pathway post 18 will be, as not all universities accept more than one vocational course.
past pupils... future secured
The school has every tool you need to succeed on any subject you desire. The culture and diversity alone are two factors that will without a doubt have a massive influence in your life, as it will inevitably affect your overall outlook and thoughts.
I would highly recommend studying at Ulidia, it is a fantastic school that welcomes every pupil and encourages them to reach their full potential.
I think a lot of schools can offer you good grades, but Ulidia was always about more than that – respect, diversity and pupil wellbeing.
The teachers at Ulidia are passionate, dedicated and very much invested in their pupils. I don't think you can underestimate the importance of exceptional teachers because they are often the people that help you realise and achieve your full potential.
Sixth form at Ulidia provides the creative freedom to specialise and build a foundation for your future success.
Ulidia is a vibrant, forward thinking learning community, where self-worth and mutual respect are highly valued. Sixth Form at Ulidia offers a wide range of academic and vocational subjects.
We are pleased to offer an array of A-Level subjects including Biology, Chemistry, English, Health & Social Care, Maths and more…
At Post 16, we provide a wide range of courses for study. These courses have been developed to best suit the needs of our learners and are also aligned to Labour Market Trends. Sixth Form at Ulidia Integrated College is a stimulating experience, with opportunities to study subject areas relevant to the 21st Century working environment.
Students have a full range of more than 27 subjects through our Learning Community which meet the requirements of the NI Entitlement Framework. We are particularly pleased to offer an array of A-level Science qualifications: Biology, Chemistry, Single and Double Award Life and Health Sciences, as well as Single and Double Award Health and Social Care. There are many more subjects on offer covering the full spectrum of diversity, from Media Studies to Maths; from Photography to Physics; from Spanish to Sport.
We aim to give our Sixth Form students ample opportunity to study courses that are right for them and right for securing their future success. Please see the Options Booklet for fuller details.
The qualities of a successful Ulidia 6th form student are developed well beyond the academic. All Sixth Form students are offered the chance to enrich their studies through a large spectrum of enrichment opportunities.
With both Academic and Vocational pathways you can SECURE YOUR FUTURE at Ulidia Integrated College Sixth Form