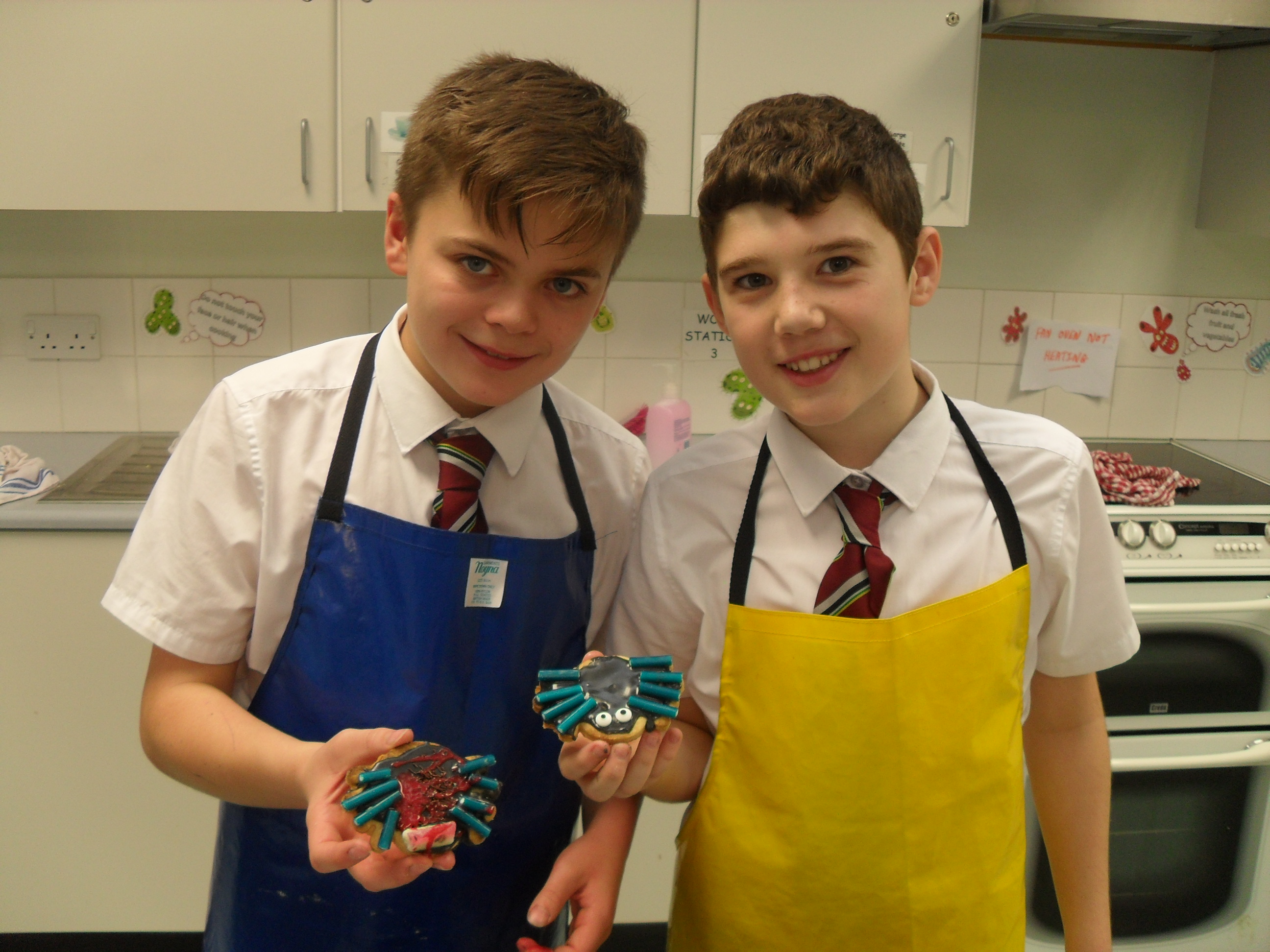 09 Nov

Year 9's Halloween shortbread

Mrs Moore's Year 9 Home Economics classes were busy making Halloween shortbread as a treat during the last week of October. Pupils displayed excellent creativity in decorating their spooky spiders, bats and ghosts.

The year 9's displayed a variety of skills, such as: rolling, cutting, baking and decorating during these fun practical lessons. These key skills will be further developed throughout the year as we work through our practical cooking programme in Home Economics.

As we approach the festive period – Christmas Cookery Club will be commencing. Information will be given to pupils on returning to school after the Halloween break.