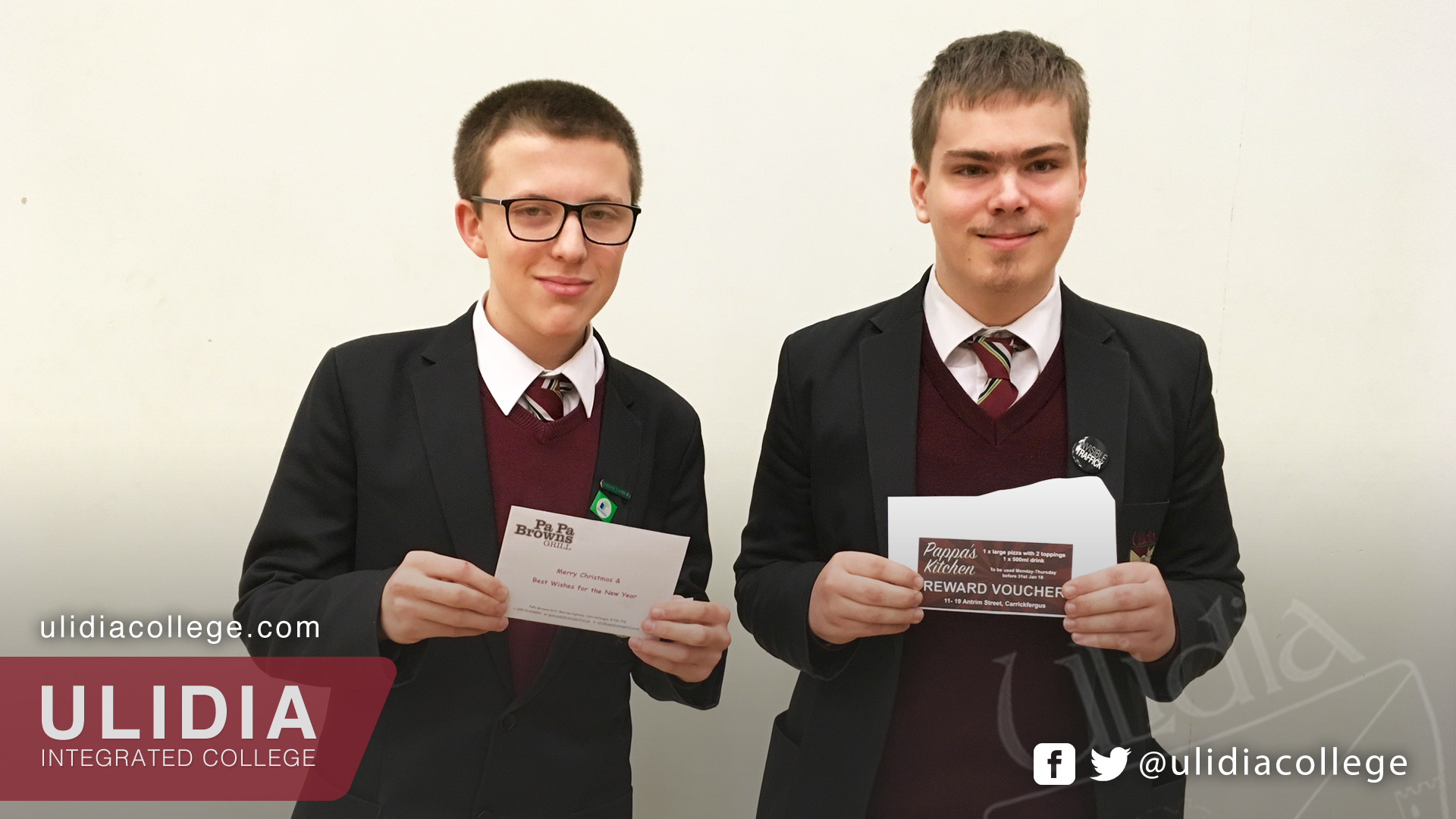 09 Jan

Positive Discipline: Special Rewards for Year 11 & 12

Last term, our Year 11 and 12 pupils continued to work hard as they progress through their Key Stage 4 subjects and work towards their success.

Thanks to the generosity of Pappa's Kitchen in Carrickfergus and some staff within the college, we were able to offer a prize draw for two vouchers for Year 11 & 12 pupils who achieved top credits in their form classes.

Pappa's Kitchen very kindly offered us a voucher for a large pizza and drink and the other voucher was for PaPa Brown's Grill in Carrickfergus.

The lucky winners were Adam and Ethan who very gratefully and excitedly accepted the prize to enjoy in the New Year!

Thank you again to local business, Papa's Kitchen and the staff of the college for supporting our Positive Discipline system!