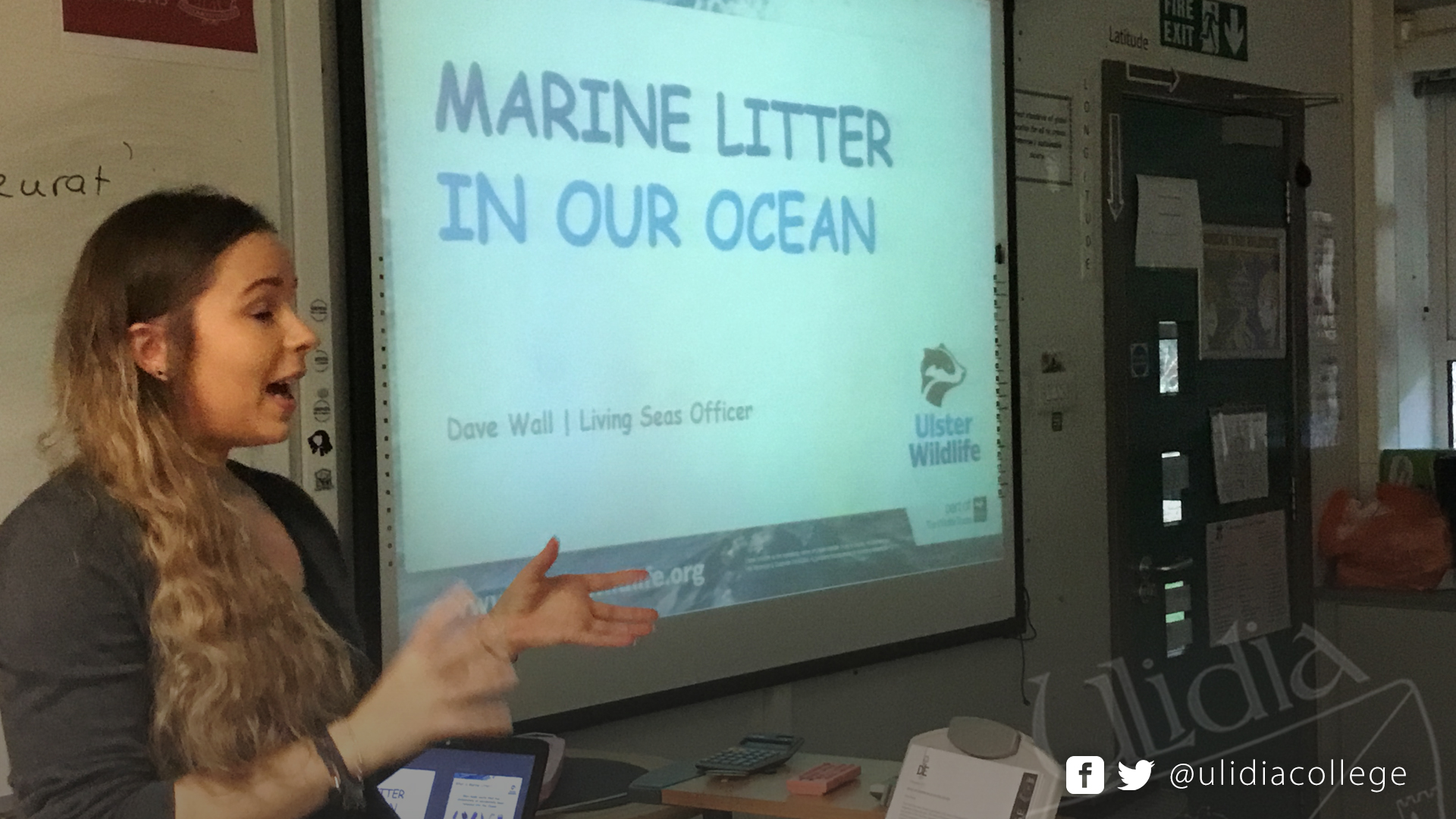 05 Feb

Ulster Wildlife Trust visit Eco team

On Friday 25th January the eco team were visited by Shanna Rice from the Ulster Wildlife Trust to learn about Marine litter. Marine litter is man made waste that has been deliberately or accidentally been released into the ocean.

The eco team were astounded to learn that:
Plastic bag takes 20 years to disintegrate up. They break into smaller pieces which are eaten by animals.
Tin can takes 200 years to disappear in the ocean.
Plastic water bottles take 450 years to disappear.
Fishing lines and hooks take 600 years to disintegrate.
In a square mile of ocean there is 46,000 pieces of plastic.
By 2050 there will be more plastic than fish in the ocean!
70-80% rubbish sinks; Only 5-10% washes up to the beach this is only a small proportion of what is out there. This surprised the eco team as we work hard to clean our local beaches but the waste there is only 10%maximum of what is in our Lough.
The eco team really enjoyed Shanna's visit and now feel inspired to highlight this issue in our college.