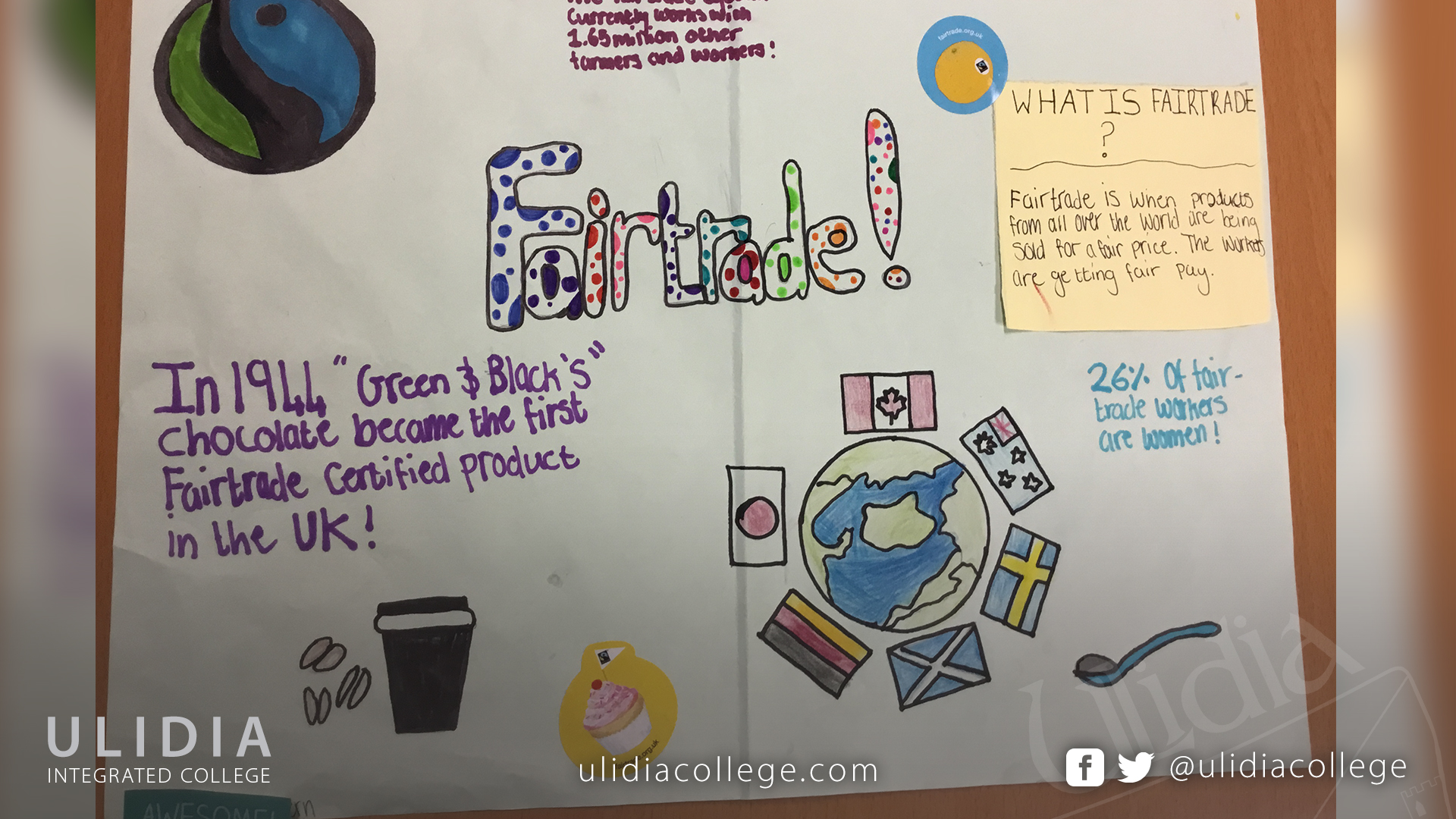 23 Mar

College Celebrates Fairtrade Fortnight

The college celebrated fairtrade fortnight over two weeks from 26 February to 11 March. During the fortnight a number of activities took place to highlight the importance of fairtrade, and ensure that learners are aware of the benefits of fair trade.

Learners in years 8, 9 and 10 worked on fair trade posters, these posters were used to decorate doors within the geography department to highlight the 'open the door to fair trade' theme of this years celebrations.

Across both Home Economics and Geography learners had visits from the Co-Op in Ballynure who highlighted the importance of making positive local decisions and of course learners had the opportunity to taste test fair trade chocolate.

Learners in Geography and the Eco Team had the opportunity to participate in fairtrade coffee workshops with Starbucks who also visited the college. During these workshops learners Learnt about fair trade products and the positive impact that fair trade has upon global communities and of course they got to sample hot chocolate, coffee, and various treats from Starbucks.

The geography department also ran a social media campaign across both the Ulidia College and the Ulidia geography twitter pages.