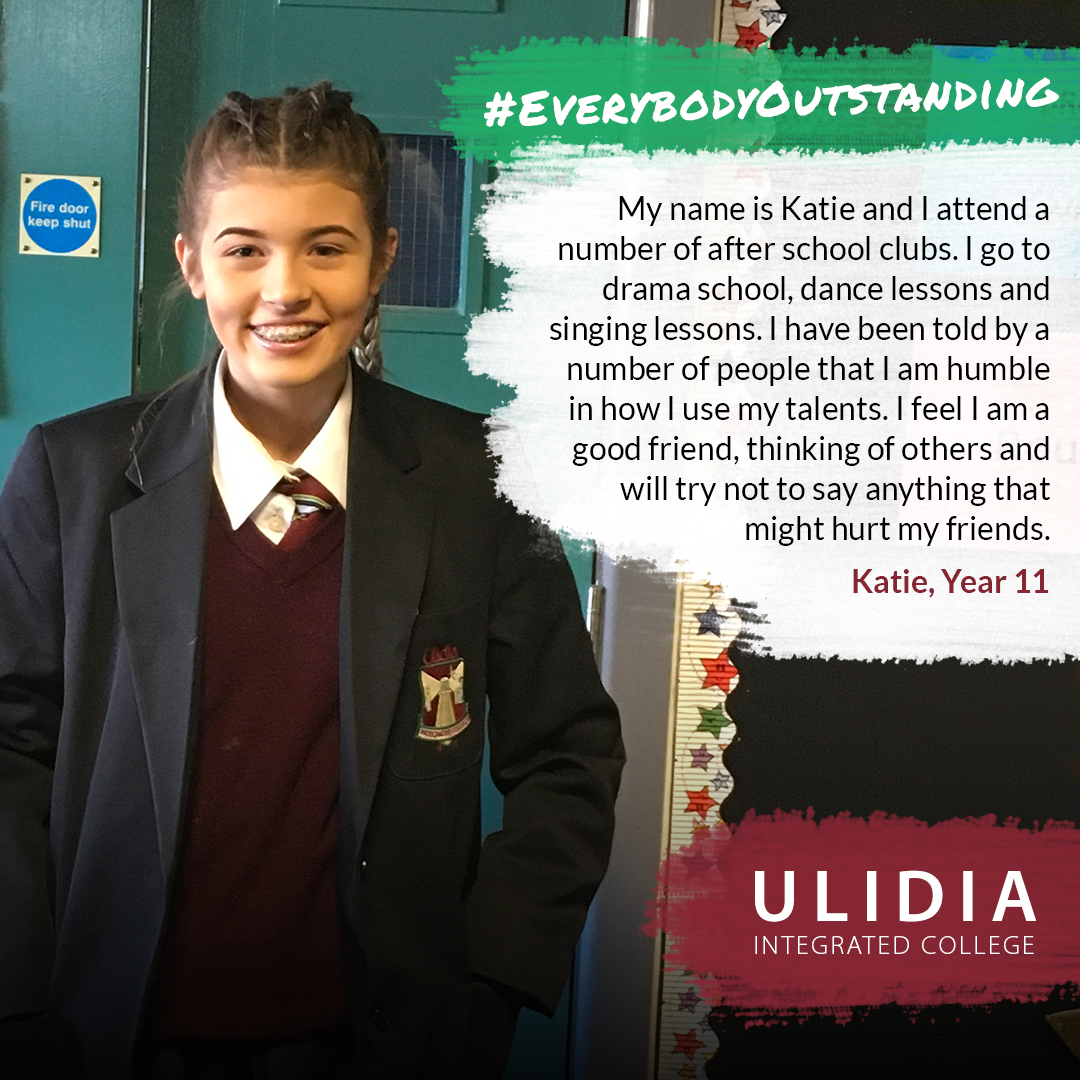 13 Mar

#EverybodyOutstanding

As part of #IntegratedEducationMonth18 form classes have been taking part in discussions about outstanding qualities and identifying examples when they have demonstrated these qualities.

At least one person from each form class has put forward a written account giving us an opportunity to get to know more about the activities, organisations and clubs that pupils are involved in and celebrate this.

We will be sharing these accounts on social media throughout the month of March.

First up is Katie! 
?