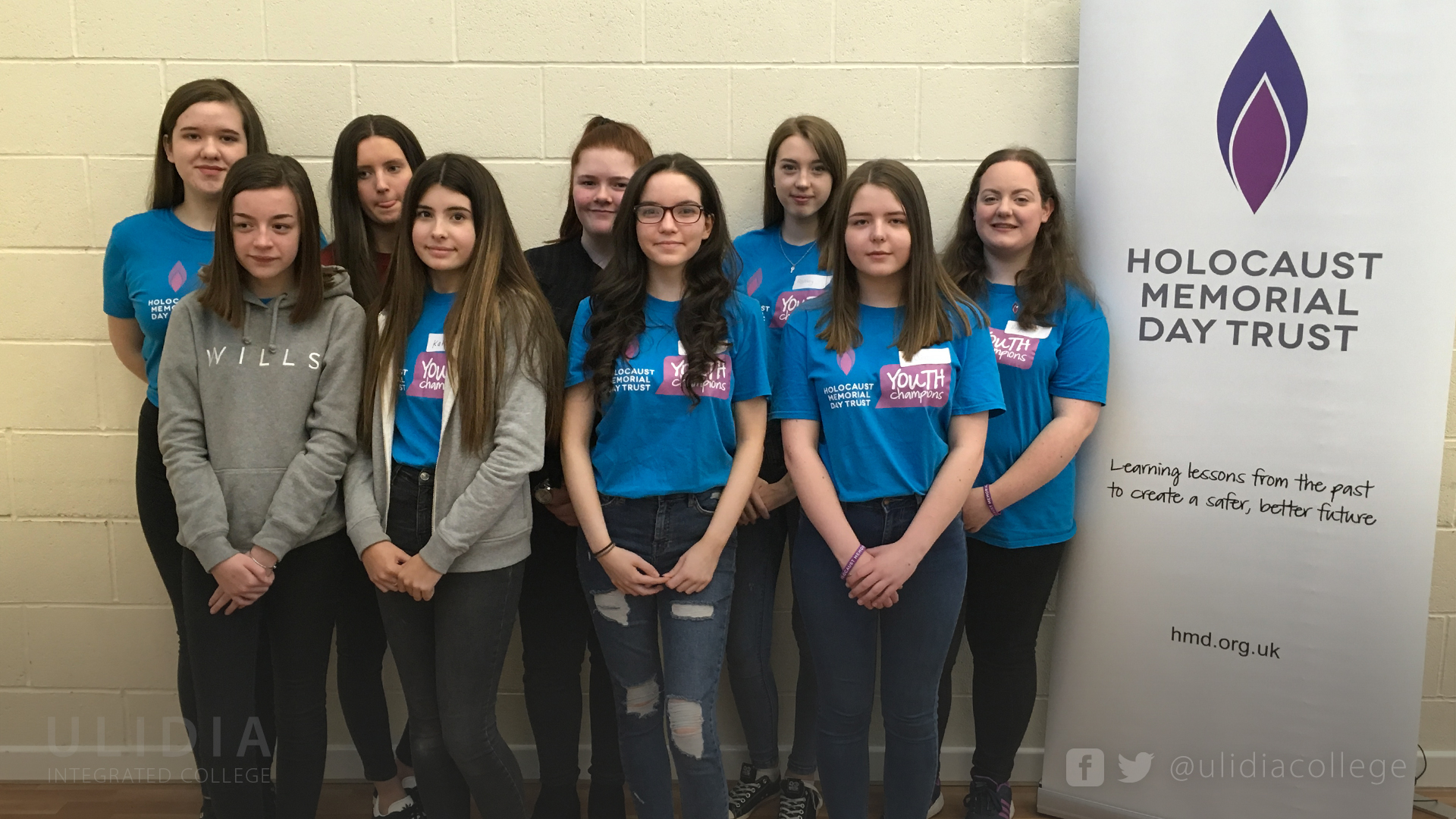 30 Mar

Students celebrate achievements of Youth Champions

Ulidia students set off for Birmingham on Saturday 24th March, travelling to a Holocaust Memorial Day trust event, organised to celebrate the achievements of Youth Champions.

The students had volunteered for the past year, completing five tasks set by the Trust to commemorate the Holocaust. At the event, Nina Poag spoke on behalf of the group explaining how the students had marked Holocaust Day this year. They took part in workshops and spoke with survivors of the Holocaust and subsequent genocides.  They also had the privilege to hear accounts from Barbara Winton (daughter of Sir Nicholas Winton) and Jo Ingabire who survived the Rwandan Genocide. Each account was incredibly challenging and moving.

Each student received a certificate, celebrating them becoming Youth Champions. The group were also encouraged to plan events for next years event. Students came home excited and full of ideas for HMD 2019.