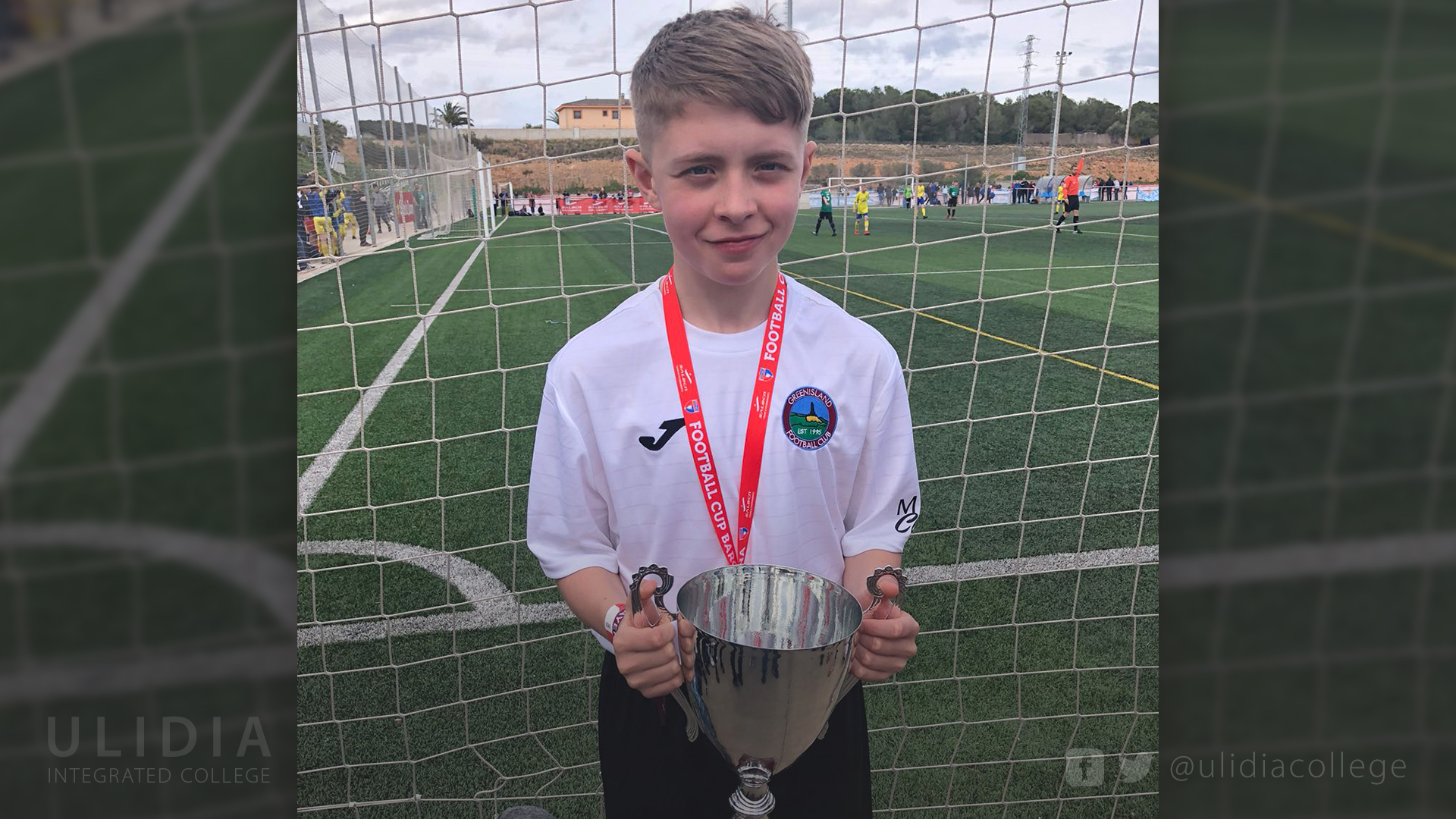 11 Apr

Bradley's Barcelona Victory

Year 9 pupil Bradley Maguire travelled to Barcelona over the Easter Holiday with his football team Greenisland FC where they won the prestigious Barcelona Cup.

They competed against teams from all over Europe, topping their group. They made their way into the semi-final where Bradley scored 2 vital goals in their 3-1 win over Scottish side Celtic Boys to earn their place in the final, where they met Dungannon Youth. Two teams from Northern Ireland provided a great game in the final with Greenisland coming out victorious with a 2-1 win.

A fantastic experience for Bradley and the rest of the boys and a great achievement in bringing home such a prestigious cup.