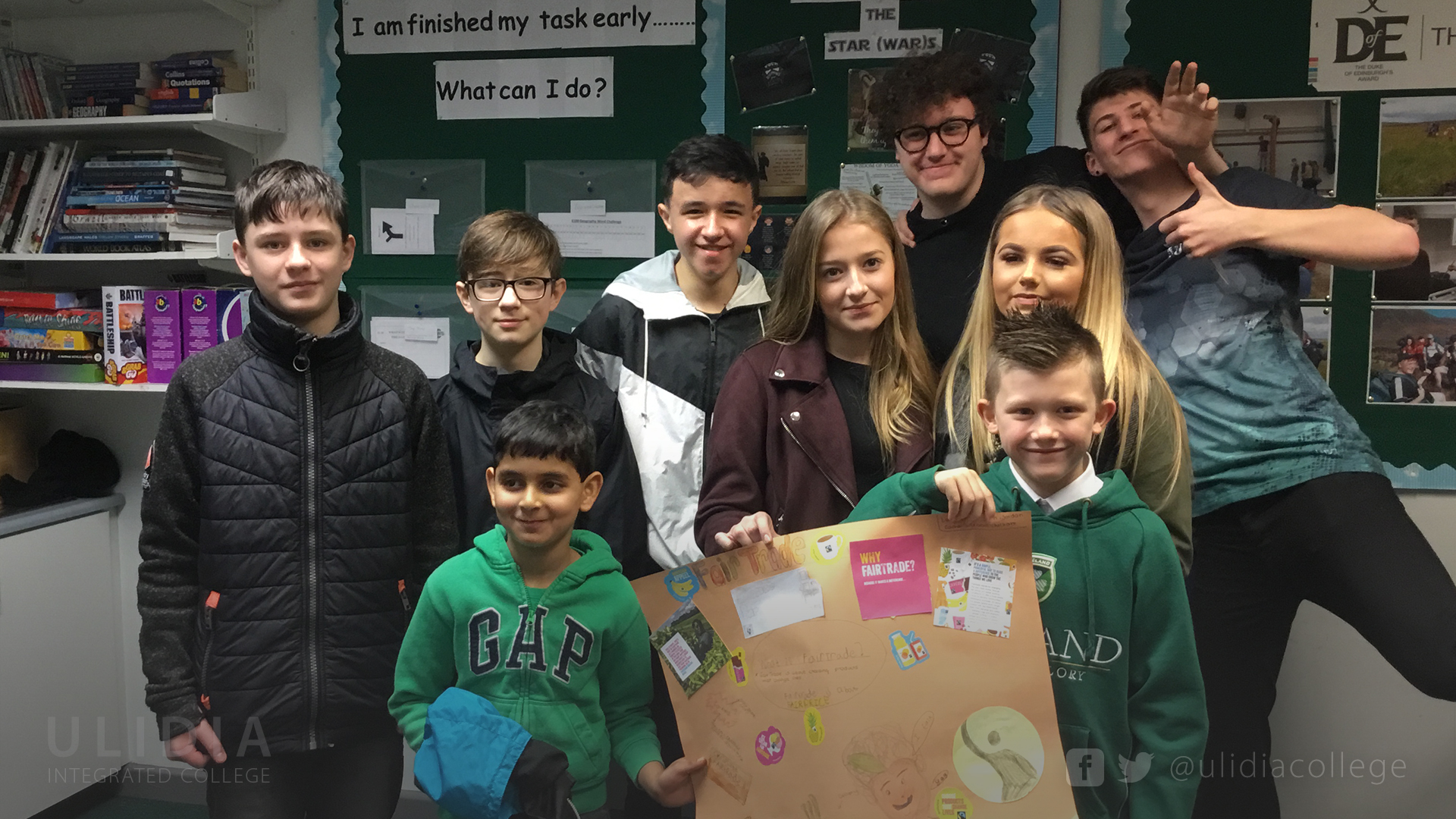 05 Apr

Integrated Schools Working Together

Acorn Integrated Primary school recently paid a visit to Ulidia's Geography Department to work together with the year 10 students. The P4 class are visited every Friday by our sixth form eco mentors and have been working on various eco activities together including learning about fair trade. 

During their visit to the geography department the P4 class had the opportunity to work with year 10 learners on a joint fair trade project.

The results of the joint session were very impressive, but we all agreed that the best bit was learning together and helping each other.