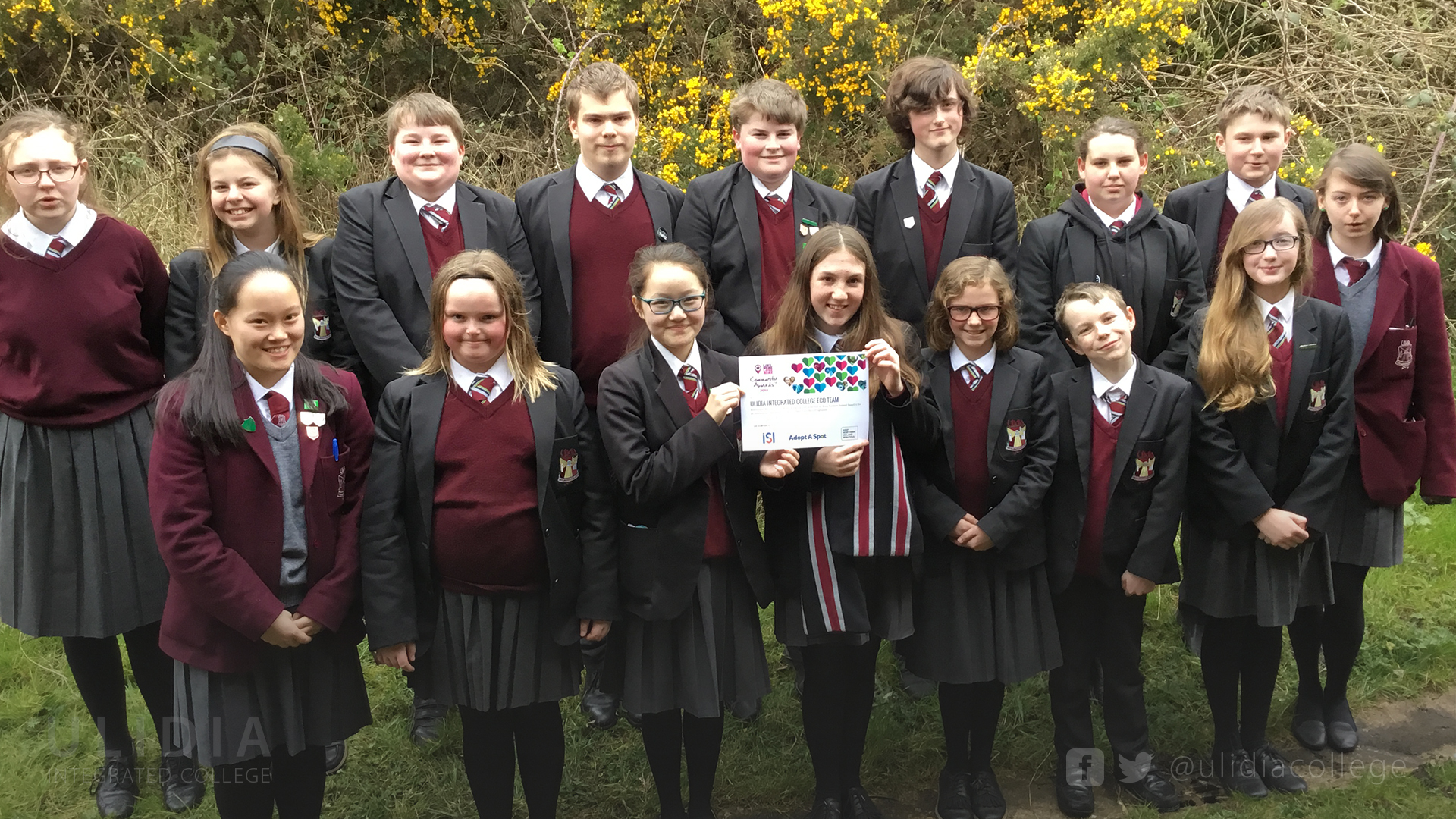 16 Apr

Live Here Love Here Community Awards

Ulidia Integrated College has been 'highly commended' in the Live Here Love Here Community Awards 2018.

Over 170 nominations were made across 14 award categories for the awards. Only 28 individuals were chosen so this shows the dedication and hard work our Eco Team have shown to help in the local community. We were honoured for inspiring locals to help the environment.

As well as receiving a certificate to display in our school we will be listed on the Live Here Love Here website. You will also find Ulidia Integrated College's name in the newsletter which has been sent to thousands of people who support Live Here Love Here across Northern Ireland.

Well done to all those involved. It is good to know that we as a school, are making a difference in our local community.