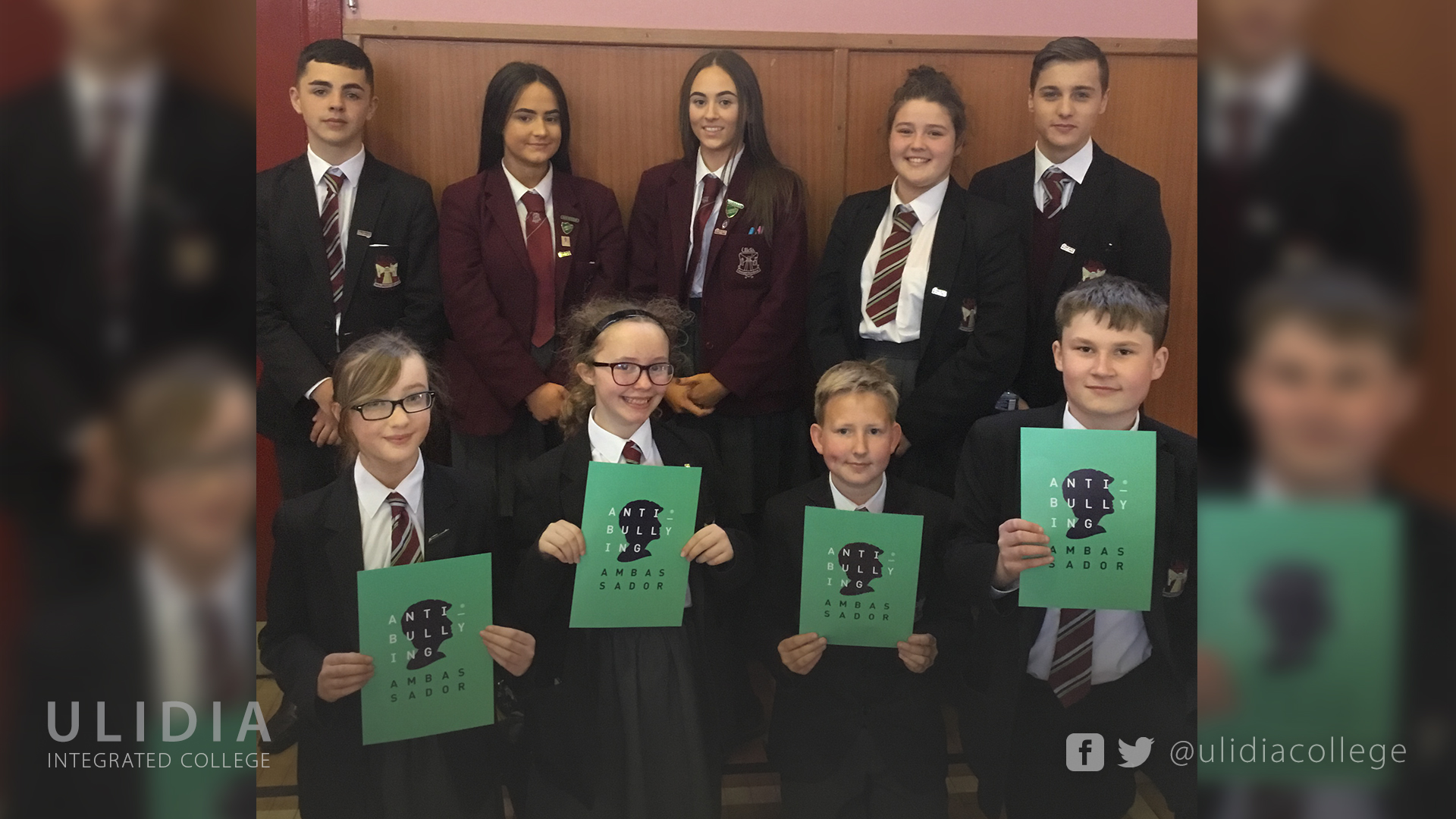 15 May

Anti-Bullying Ambassadors

Ulidia pupils recently attended an anti-bullying ambassador programme on behalf of The Diana Award. This programme helps each pupil to be qualified to help others break the silence and combat bullying throughout Ulidia and our wider community.

All pupils were involved in interactive workshops during the training which focused on how we could identify signs of bullying, understanding the different types of bullying and the team worked together to come up with some new exciting ideas that they are going to bring to Ulidia to prevent bullying.

Well done to Jakub, Year 8 who was recognised for his excellent answers throughout the day and was awarded with a special award of 'Anti-bullying ambassador of the day'.

Well done to Maciej , Year 8 who showed enthusiasm throughout the day and gained a lot of trust with others within the group.