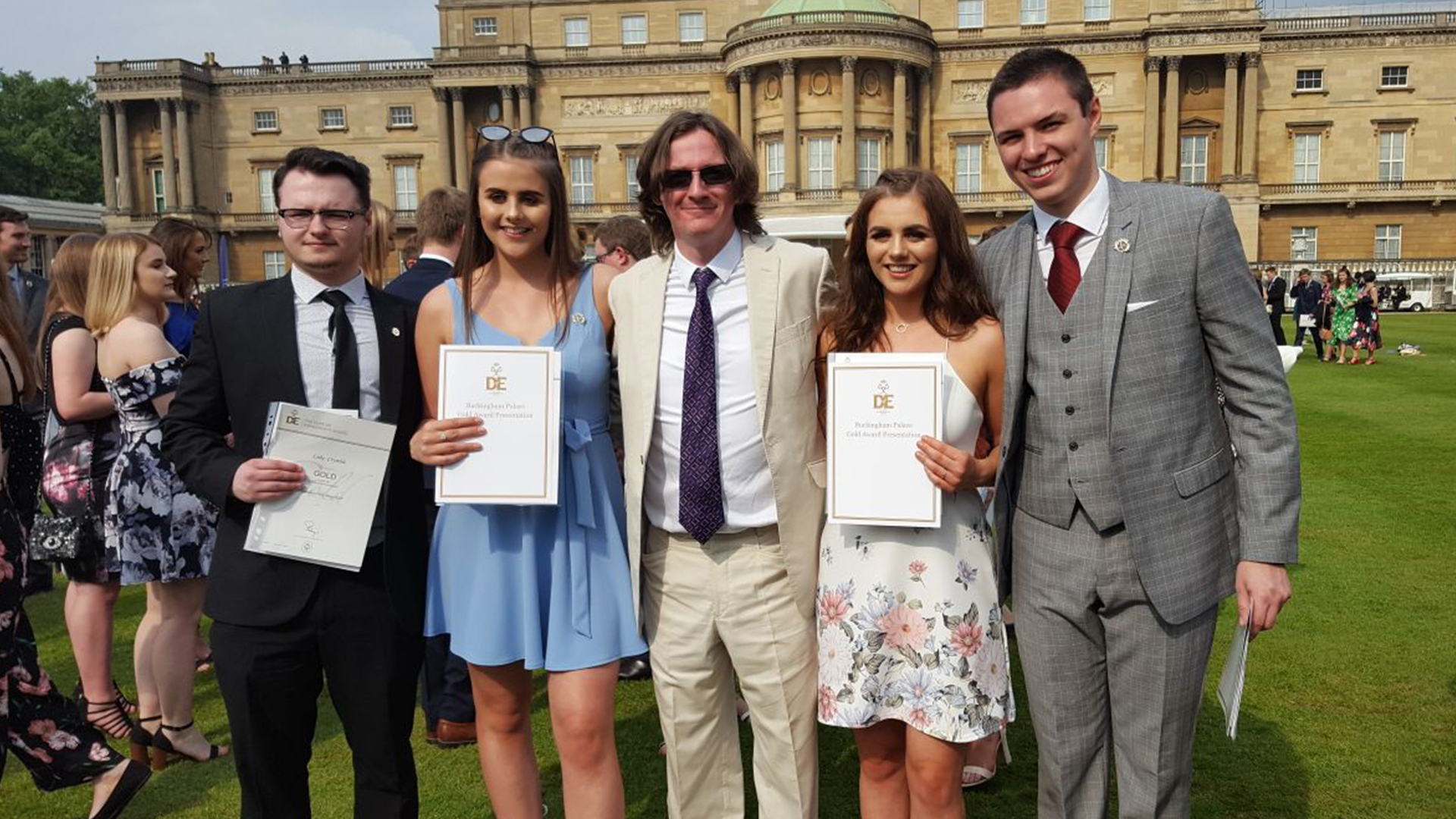 31 May

Golden Ulidians!

Four past pupils from Ulidia Integrated College were presented with their Gold Duke of Edinburgh Award during a garden party at Buckingham Palace. They were presented their award by Ed Byrne at a palace garden party which was also attended by Prince William, Princess Eugene, Princess Beatrice, Prince Edward and many other celebrity presenters. 

Scott Livingstone, Luke Crymble, Megan Cochrane and Phoebe Cochrane completed their award with Ulidia Integrated College. The award takes at least 18 months to complete and includes two 4 day expeditions.

Mrs Patterson, Duke of Edinburgh Coordinator at a Ulidia Integrated College said 'warmest congratulations to you all from us here at Ulidia; your achievement demonstrates determination and resilience, well done'.