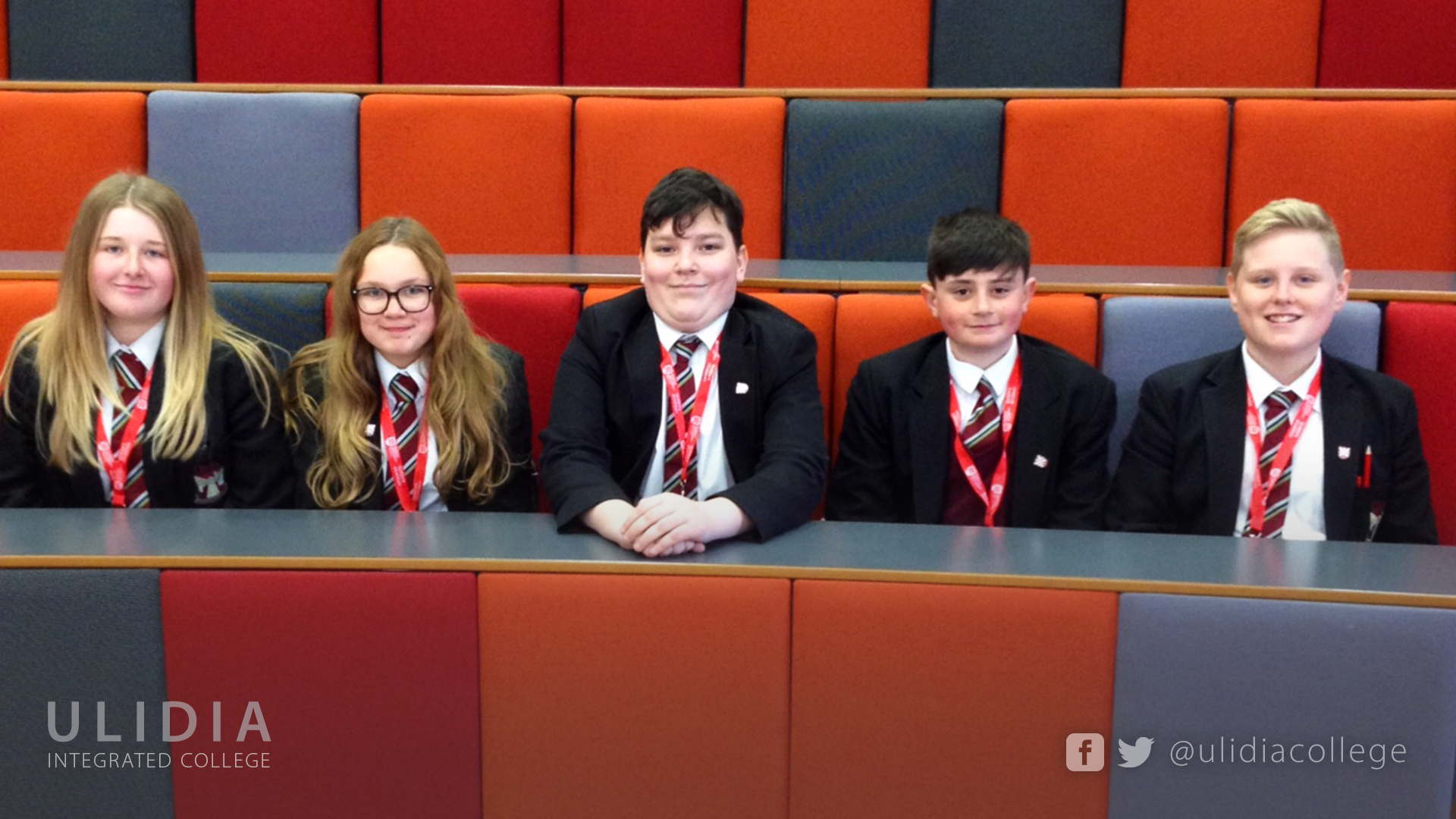 24 May

Queen's Junior Academy Programme

Jack, Rian, Aimee, Hannah and Deimentas are participants in the Queen's Junior Academy Programme and visited Queen's University on Monday 14th May.

Approximately 90 Year 9 pupils from schools around Northern Ireland are nominated each year to participate in the programme which supports development from Year 9 through to year 12. The Junior Academy aims to raise awareness of Higher Education and the opportunities available, by developing academic skills and supporting attainment.

In Year 9 participants are invited to attend a Welcome and Induction Event at Queen's where they are given an insight into student life through a range of activities including the opportunity to meet current students and participate in a tour of the campus.