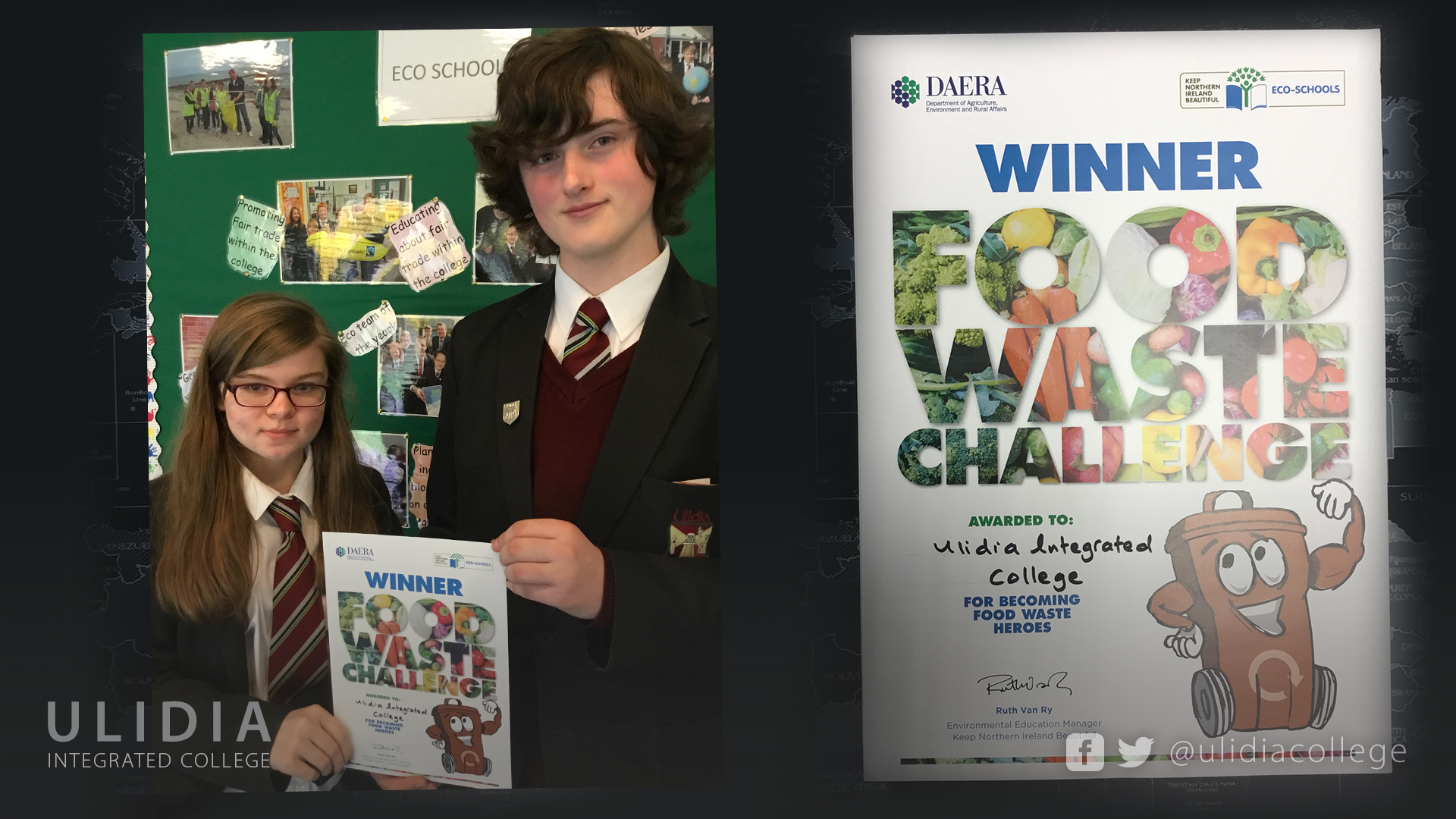 08 May

Ulidia are Waste Heroes

Throughout term two students from across the College in all year groups took part in a #wastehero social media campaign. Students and their families pledged to separate their food waste and then uploaded or sent photos of the family making the pledge to the college and to the geography department social media channels. 

Ulidia Integrated College has received recognition for this whole school effort from Eco Schools Northern Ireland. The College received a #wastehero certificate and a cash reward. The cash will contribute towards a digital weather station for the College.

Well done to all the waste heroes and their families who took part in this campaign.