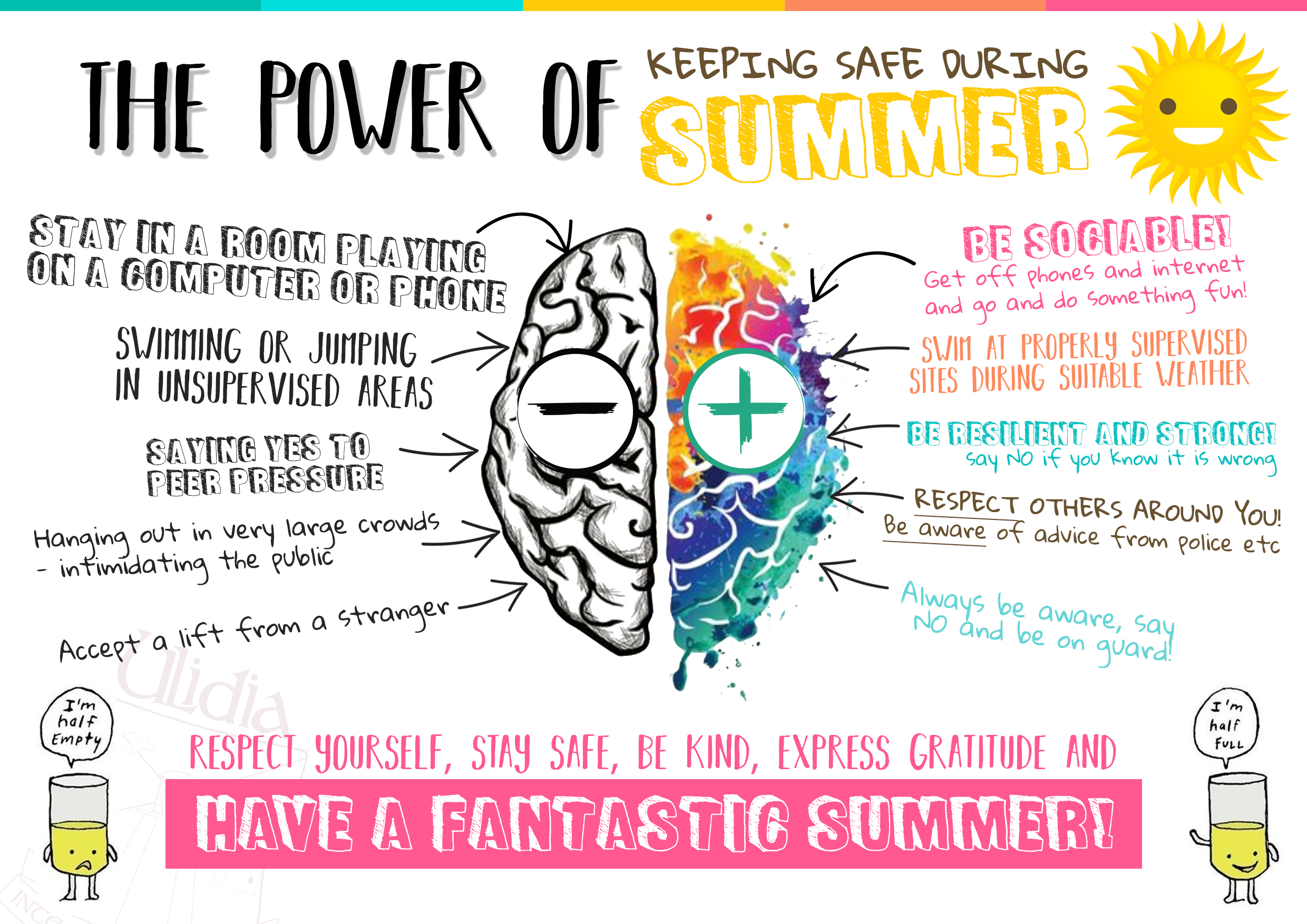 14 Jun

Building Resilience in Ulidia!

This month our final message of the school term is " The power of keeping safe during summer".

The summer holidays are just around the corner and we want everyone to stay safe and happy. This poster contains some valuable advice on how to stay safe and make the right decisions when it comes to summer activities and socialising.