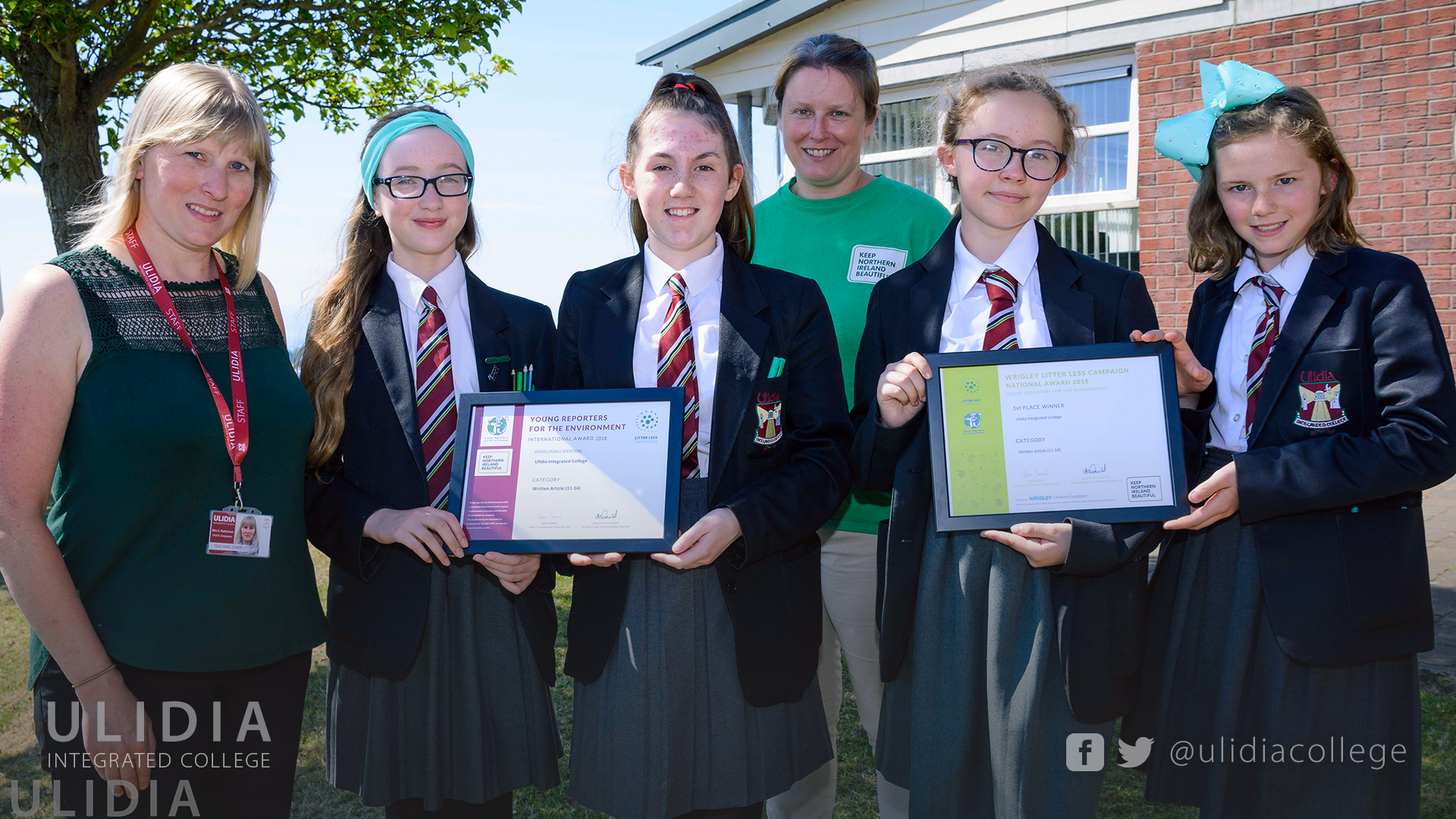 06 Jul

International Honour for Ulidian Young Reporters

This year Ulidia Integrated College has submitted three articles to the Young Reporters for the Environment Competition.
Junior – Plastic waste: A global issue with local solutions By Leah McAteer, Sophie Postle, Rebekah Moore, Ellie Spratt
Senior – We are living in a material World: Plastic is a global issue but we can solve the issue through local actions By Karl Castles
Senior – I'm a Barbie girl in a Barbie world, wrapped in plastic; it's NOT fantastic. By Kyna Ku, Adam Pearson, Ryan McMullan, Euan Spratt, Lucy Love, Ethan Hall
The articles were all based on the primary and secondary research that the Eco team has worked on throughout this year with the support of Shanna Rice from Ulster Wildlife Trust.
Within the national round the articles were placed first in the junior section and first and second in the senior section. The students and college were delighted with this outcome after all their hard work.
Eco Schools Northern Ireland then entered the first place articles into the Young Reporters for the Environment international competition to represent Northern Ireland. Within the International competition both articles received an 'Honourable Mention' from the international jury.
Within the Green Day event on 27th June the junior article writers were presented with a certificate for the college to mark this achievement. The senior learners are currently on study leave.
Eco Schools Coordinator, Mrs Patterson, would like to say congratulations to all students involved in writing these articles on your hard work and commitment to the project.