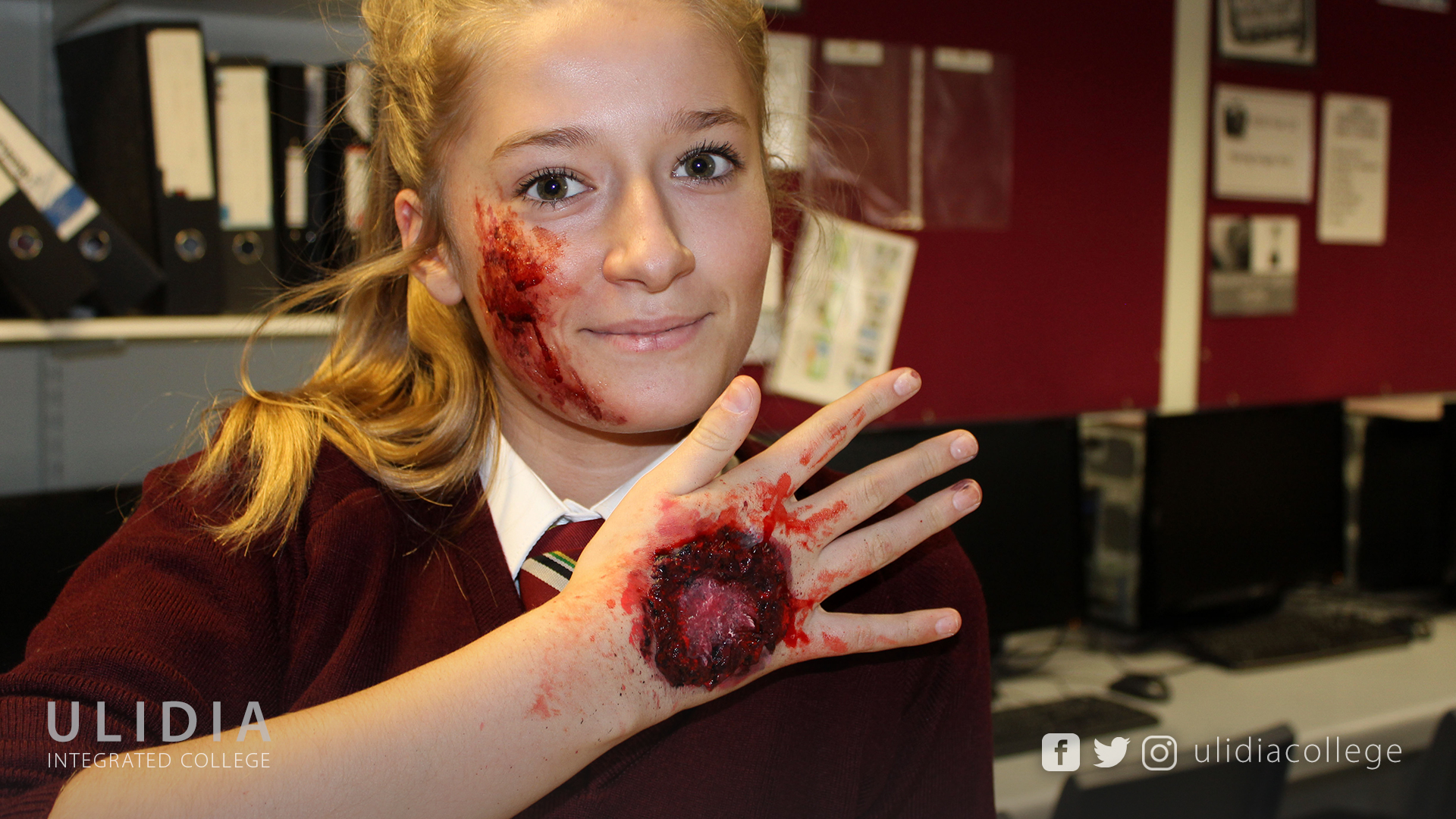 05 Oct

Special Effects Makeup Workshop

On Thursday 4th October 2018 students from year 11, 13 and 14 Art, Photography and Moving Image classes took part in a Special Effects Makeup workshop.

The film and television industry is growing in Northern Ireland; therefore, this was a fantastic opportunity for students to learn special effects makeup from professionals in the industry. The students where firstly given demonstrations on various techniques used to create burns, scars, bruises and much more. Students then experimented with these techniques, creating their own special effects makeup looks, that they then will go on to use in their film, photography and art projects throughout this year.