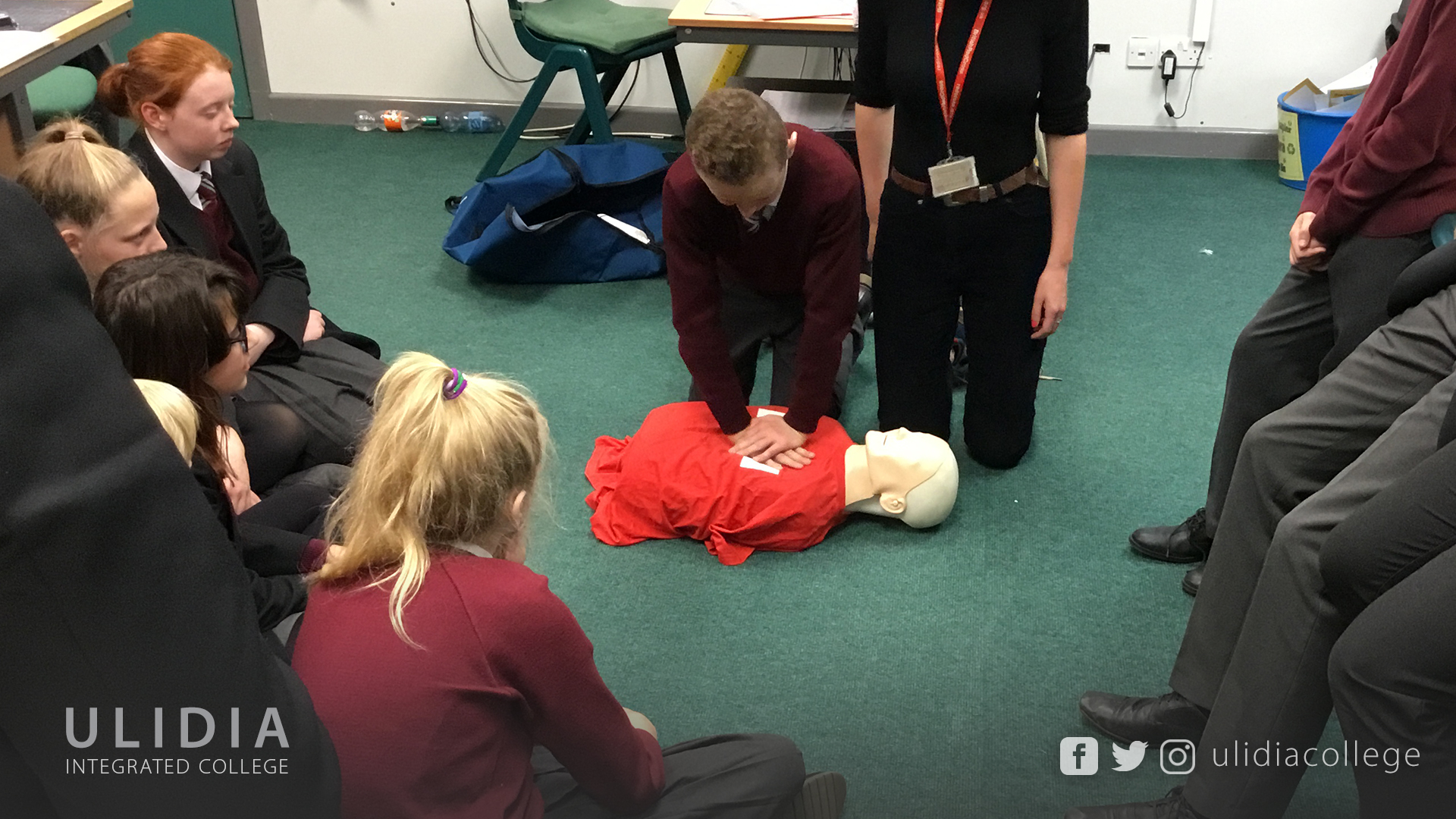 15 Oct

Year 9 First Aid

During term one this year all year 9 learners are studying Personal Development in Learning for Life and Work. Within this module students are learning about how to cope in an emergency, use of 999 and how to stay safe. 

This term students in year 9 are being given the opportunity to gain important first aid skills during their Learning for Life and Work lessons. All year 9 classes will be visited this term by The Red Cross to give lessons in basic first aid. Students will have the opportunity to learn about CPR and how to treat injuries such as burns.

These visits by the Red Cross are part of our learning for Life and Work whole school focus on well-being. Ulidia Integrated College takes a holistic approach to well being and aims to provide our learners with practical support to maintain their physical, emotional and mental health.

On 17th October at 7.00 the College is hosting a 'Connect and Build' event to promote the 5 Steps to Well Being in order to improve emotional well-being and mental health. This event is free to attend and open to all members of our wider community.