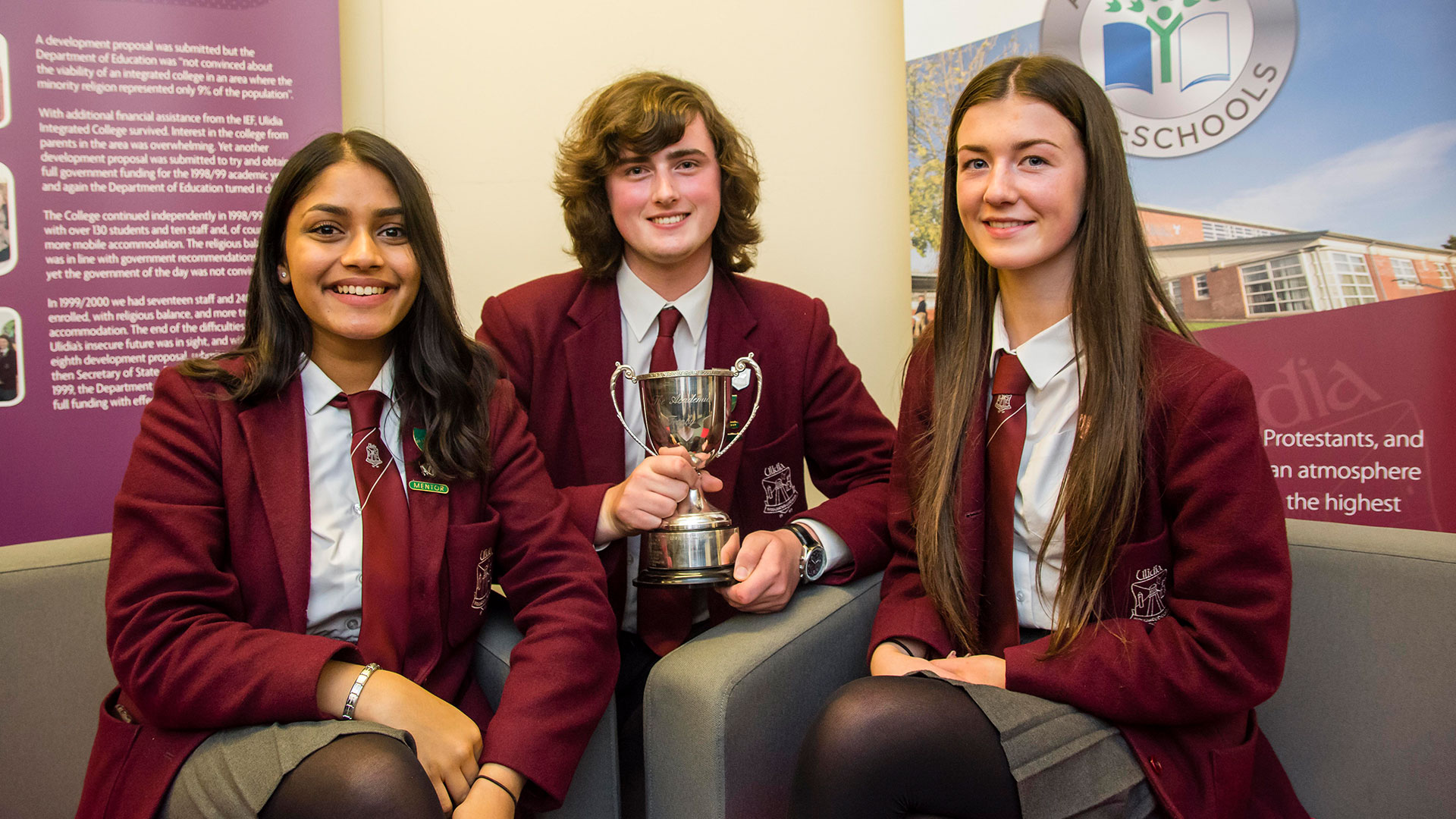 27 Sep

Ulidia Celebrates Success at Annual Speech & Prize Night 2019

Thursday 26 September 2019 marked the official date for Ulidia Integrated College's Annual Speech and Prize Night. Staff, Board of Governors, invited guests and parents joined the prize winners to share in the success and achievements of pupils for the year 2018/2019.

Mrs Brigid Heron, former founding staff member and current Principal of Sperrin Integrated College was formally invited as guest speaker and to join the Board of Governors in the official presentations.

Ulidia Integrated College offers a wide range of subjects to meet the needs of its pupils. Awards and Trophies were presented for GCSEs, A Levels and attendance as well as creative arts, music, sport and Duke of Edinburgh. Pupils were also recognised for their outstanding contributions to the ethos of the school and their commitment to school life.

A special mention should go to the following pupils who have excelled through extra-curricular activities: Rhys Millar for his outstanding contribution to the golf team, Jacob Magee for his contribution to school sport in general and Izzy O'Hare has been selected for Northern Ireland U15s as the youngest player within this age category.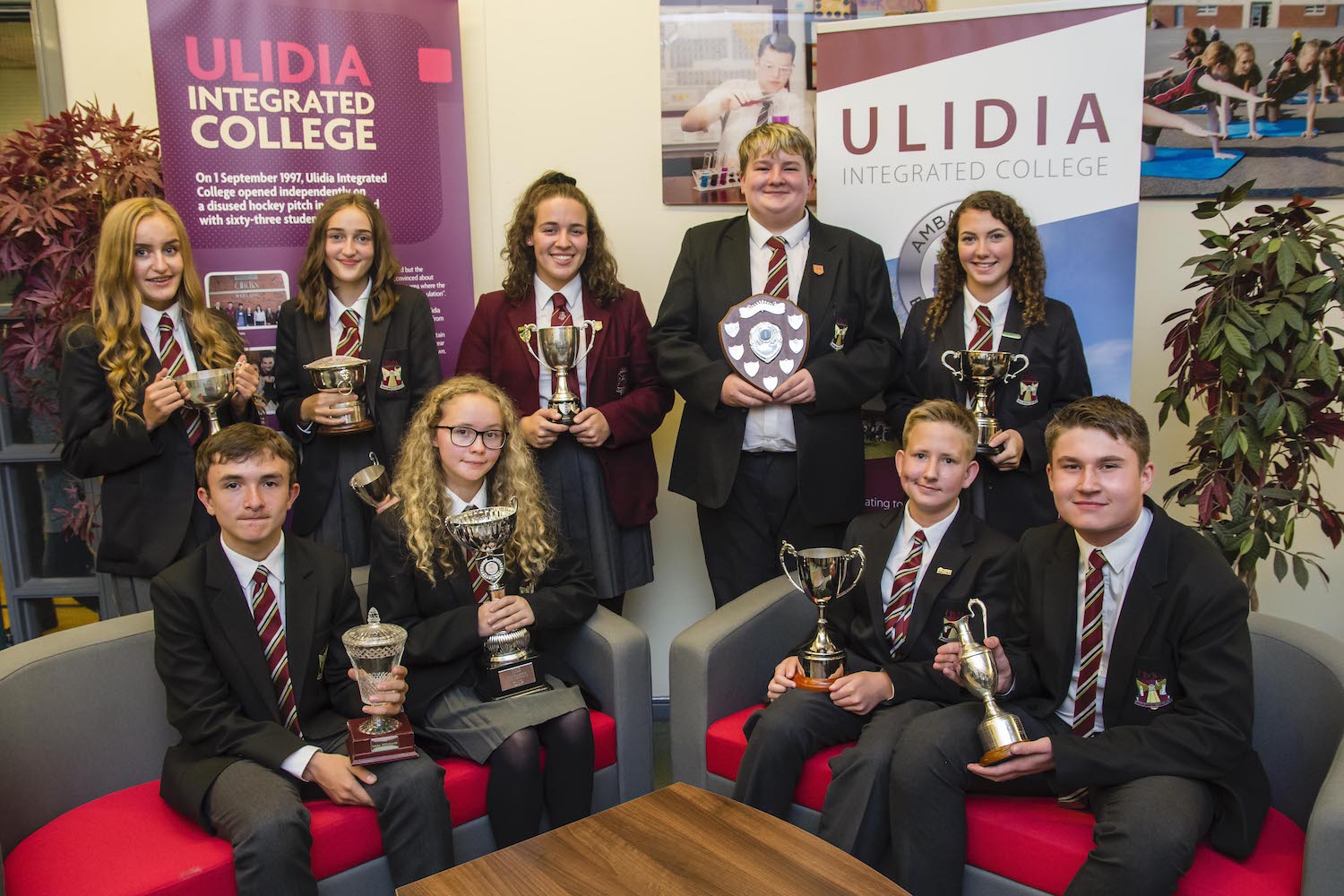 Some of the highlights to the award ceremony were as follows:
The Academic Cup was awarded to Karl Castles for outstanding results at AS Level. The Ernest Walton Cup for outstanding performance in Science was awarded to Maciej Swierczewski at KS 3 level for his determination and passion for the subject. At KS4 this was awarded to Emilia Przelicka for outstanding results and contribution to this subject area. The William Rowan Cup for outstanding performance in Maths was awarded to Izabele Burdytre in Junior school and Caeli McLoughlin at GCSE level, who was commended for scoring an outstanding 399 out of a potential 400 uniform marks in her GCSE Maths papers.
Sophie Adair, who was awarded the Ulidia Cup for the student who best personifies commitment and determination in the pursuit of excellence. Adam Latham and Sophie Nellins were presented the Jay Cullen Memorial Shield for showing outstanding contributions to mentoring younger students. Adam and Sophie were selected by their Year 8 mentees as they were always ready to listen, help them to settle into the new surroundings and understand the procedures of their new school and they always displayed these qualities in a friendly, happy and caring manner.
Finally, the Principal, Governors and staff of Ulidia Integrated College would like to thank Cameron Wilson and Faith Denny of 2018-19 for their dedication and commitment whilst carrying out the role of Head Boy and Girl of 2018 – 2019.