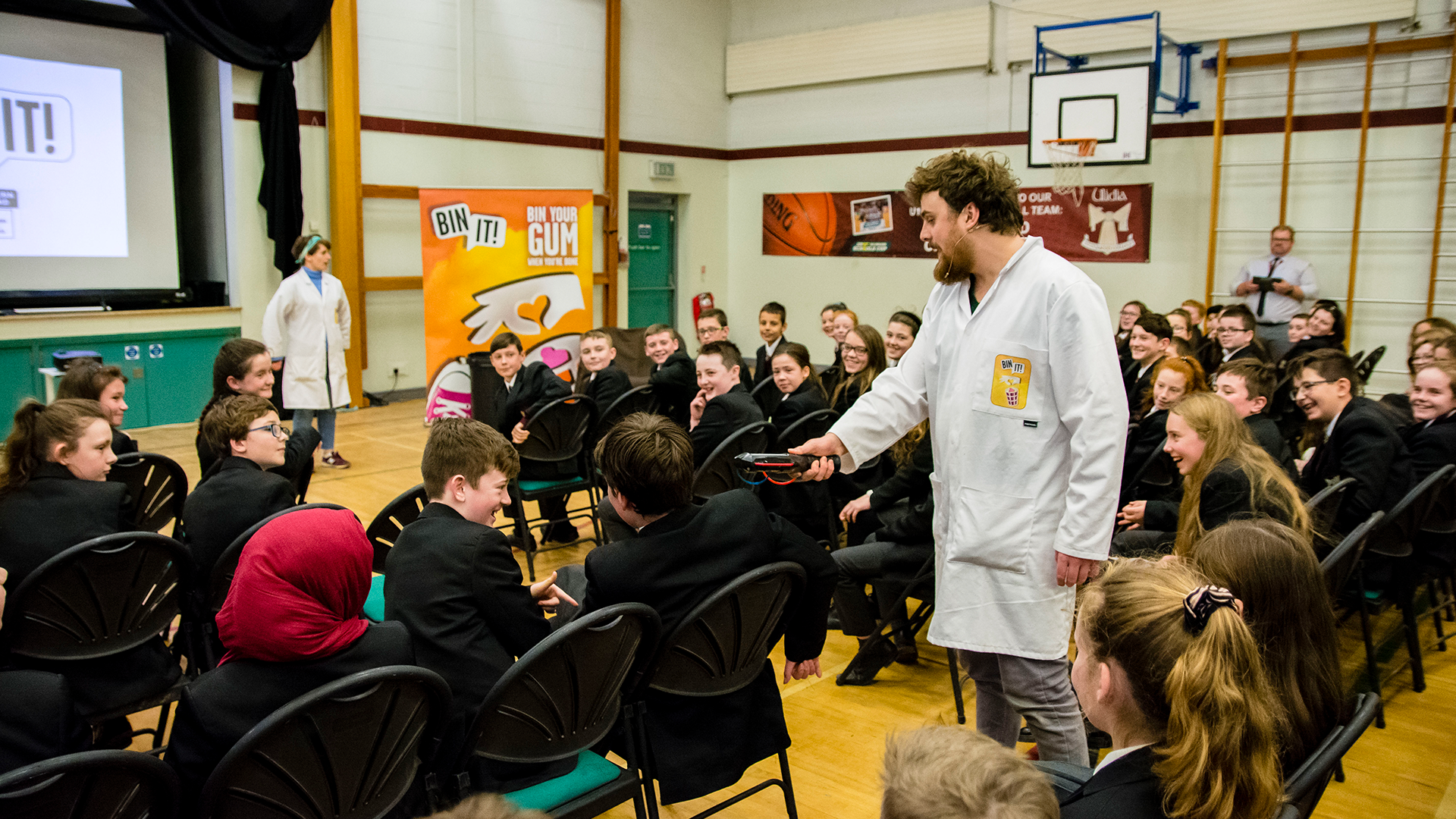 25 Nov

Bin It! Roadshow

On Thursday 21 November year 8 had the opportunity to attend the Bin It roadshow at Ulidia. All of Year 8 had the opportunity to attend the interactive workshop which was led by Wrigleys Bin It Team, supported by Keep Northern Ireland Beautiful.

The workshop explored ideas behind rubbish and waste decomposition in a humorous and interactive presentation. Students took part in experiments to illustrate the impact of litter on our community. Students were left in fits of giggles and more informed about litter.

Thank you to Wrigleys and Keep Northern Ireland Beautiful for providing this workshop for our pupils to enjoy.