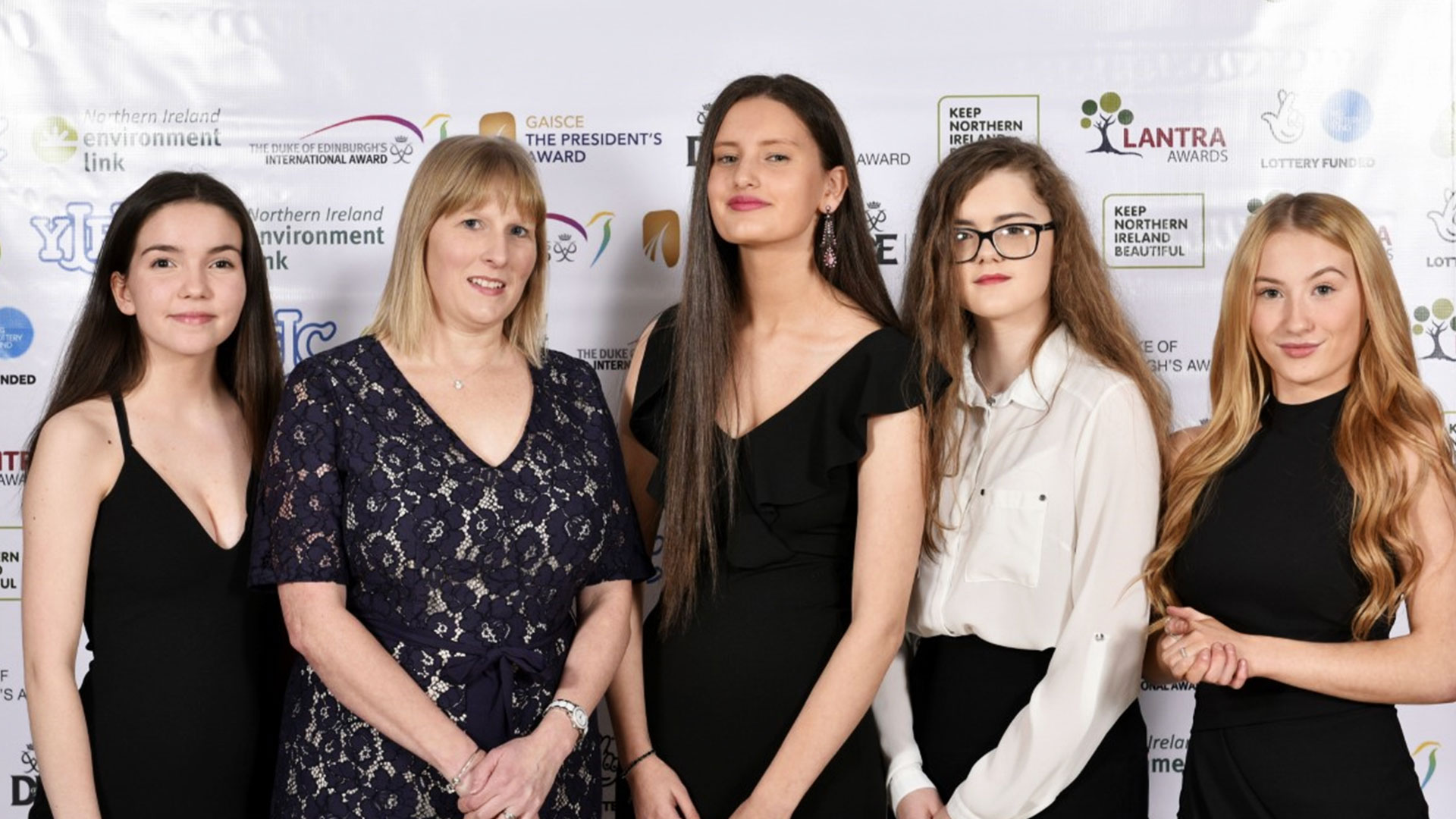 26 Nov

Grassroots Challenge DofE Awards

As part of their Duke of Edinburgh Silver Award last year students completed the Grassroots Challenge as their expedition Aim. This involved collecting primary data to survey local wildlife while on the expedition. Then students gave a presentation to Ulster Wildlife about their findings.

On Friday 22nd November a small group from last year's Silver candidates were invited with Mrs Patterson to attend the Grassroots Challenge Awards ceremony in Lisburn. During the ceremony the group heard from BBC's Ferne Corrigan about the importance of looking at what is around us and taking action to protect local wildlife.

Congratulations to Leah Curran who was awarded a 'Young Environmental leader' by Ferne Corrigan. Leah was nominated because: Leah worked extremely hard to ensure that all surveys were rigoursly completed and took a real interest in the environment around her throughout the expeditions. Throughout the Duke of Edinburgh Award expeditions Leah was an outstanding team player and always showed support for her teammates when things got tough. Her personality kept the team smiling.