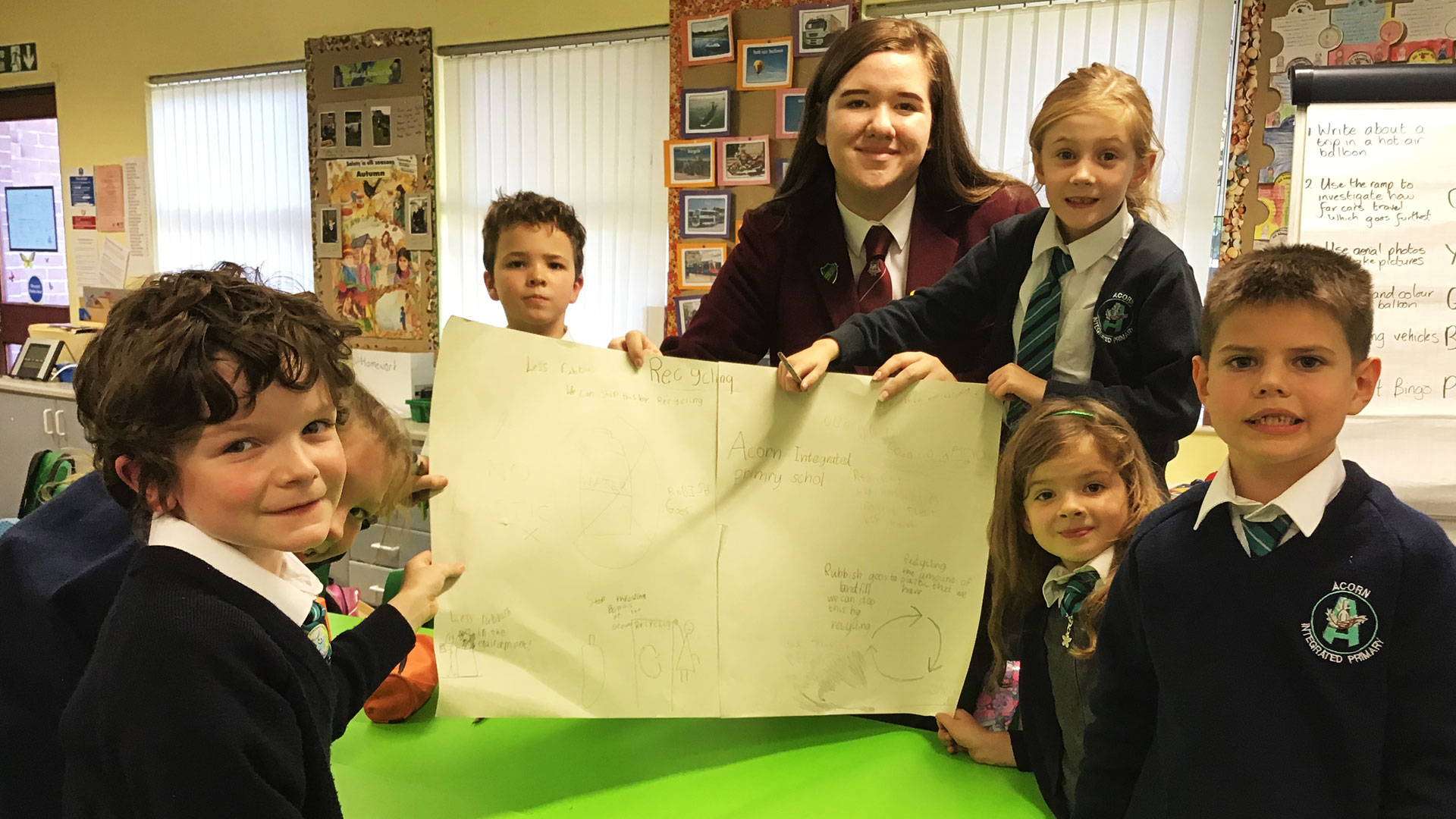 04 Nov

Ulidia Eco Mentors

Every Friday afternoon the Eco Mentors from Ulidia Integrated College Sixth Form visit our neighbouring Acorn Integrated Primary School. The mentors work with the Acorn students to support them with environmentally based projects. This is the third year of this partnership.

Last Friday on 18th October the mentors worked together with the Acorn students to create a new Eco Code for Acorn. the group used the same idea as we used in Ulidia when creating ours; they took the first letter of the school name to create an Acrostic Eco Code. 

The Eco mentors look forward to the fun and learning that their visit this week will bring.