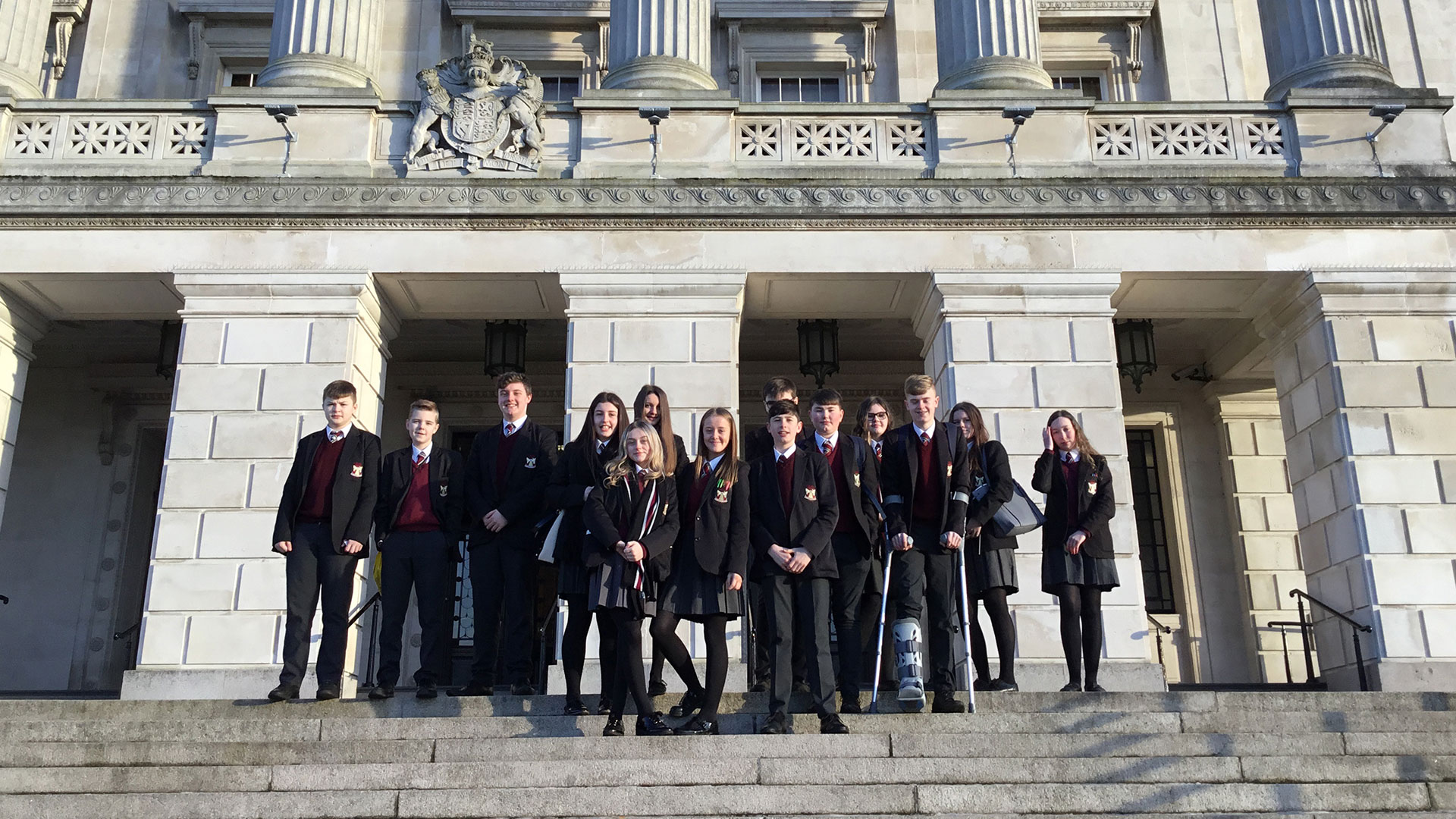 28 Jan

Environmental Youth Strategy

On Friday 17th January a group of year 10 Geography students attended the Environmental Strategy youth consultation event. The group were invited to Stormont to participate in activities to give their opinions to the policy writers of the new Northern Ireland Environmental Strategy.

Students worked in groups to answer questions about the proposed strategy and to give suggestions about what they think should be included within the strategy. All of the students worked hard and spoke well to the assembled policy makers and to the BBC who were also covering the event.

After a delicious lunch the group were then treated to a tour of the parliament buildings which was very enjoyable. The students were delighted to see the places that they have seen on TV so many times in real.

Congratulations to the group of students for being impeccable ambassadors for our school. Thank you to Nicola Mallon, Alexey Janes and the Ulster Wildlife Trust for a fantastic day out, and for asking our students for their opinions on such an important issue.