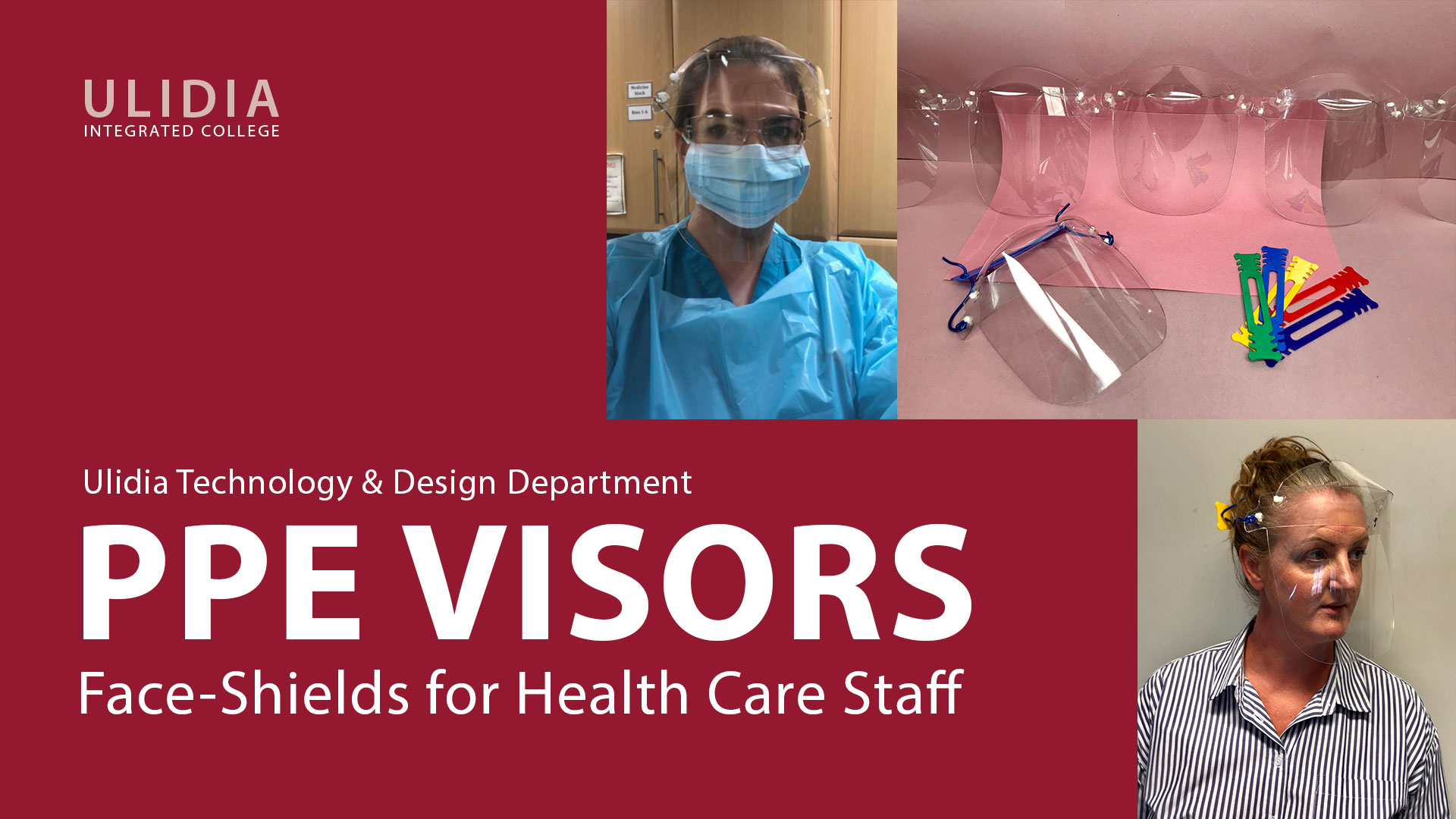 27 Apr

PPE Face-Shields for Health Care Staff

Until now our Technology Department, and students, have been providing limited numbers of 3D printed Face-Shields to NHS workers. These have been greatly appreciated; however, the production rates are slow.

In the background we have been exploring other manufacturing methods and we are delighted to say we are now able to provide greater numbers of PPE Face-shields for those who need them most urgently. Additionally, we are manufacturing Mask Extenders (which make the wearing of cloth face masks more comfortable). If you are a Health Care Worker and need PPE urgently, please fill in the attached form so we can contact you to discuss your needs.
Request for PPE
If you are a health professional and require PPE, please contact us via the link below to a google request form that is required to be filled in to allow us to prepare orders for delivery.
HOW CAN YOU HELP?
Materials are in short supply across the UK to such an extent that even major manufacturing companies such as Coca-Cola are struggling to source PET, PETG and other clear variations of Polyethylene Terephthalate used in the production of plastic bottles, food packaging and face-shields. I must stress, a lot of other materials are not suitable for laser cutting (in particular, clear PVC cannot be cut on a laser cutter). At the moment we can manufacture but we anticipate that our stocks will run out. We can only continue to supply PPE if we have a supply of materials.
Got access to Materials?
If you have access to the above materials or have a contact that could help us, we would very much like to hear from you.
THE SPIRIT OF COLLABORATION ACROSS THE UK IN THE FACE OF COVID 19
Teachers and support staff across the UK, where supply of materials have permitted, have been working to shore up supplies of PPE in our local health agencies. We have also been collaborating online and sharing ideas in ways that have never been envisaged prior to COVID 19. Ulidia Integrated College's own Technology Department have been delighted to have been able to be part of that and we now have our own design that meets the needs of local agencies.
As well as 3D printed masks that have already been provided, a Laser Cut variant that can be manufactured much more quickly is now available. Face visors have already been produced in Ulidia and, thanks to a generous contribution from another Technology Department in England, who have also been providing local Health Care workers with their own design for PPE. Special thanks go out to Paul Rumary from Huish Episcopi Academy in Somerset who was able to donate and post materials to allow us to join the efforts of others around the UK. We very much appreciate your assistance.
This fantastic spirit of collaboration across many Technology and Design departments across the UK is an example of one of the more positive elements of the difficult situation as a country we currently find ourselves.
We need further supplies of PET and PETG. If you can help us with material availability, please contact us.
Working together we can beat this. In the meantime.
STAY AT HOME, PROTECT THE NHS, SAVE LIVES.
Regards
The Technology Department