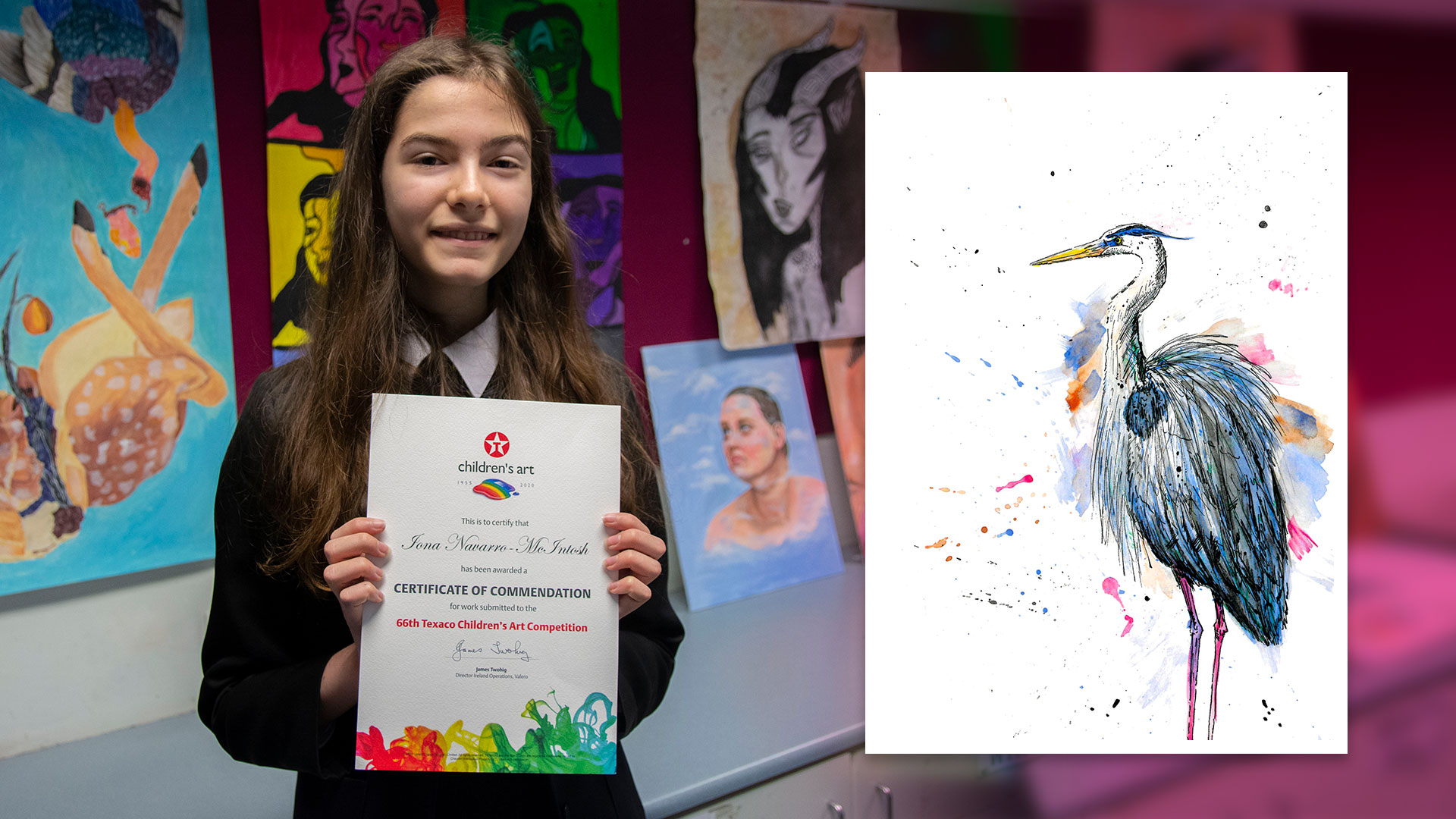 10 Dec

Talented Iona Finalist in Art Competition

A massive congratulations to Iona in Year 10 who reached the final stages of the Texaco Children's Art Competition and received a certificate of commendation. The talented artist produced an outstanding piece of artwork!

Year after year, the Texaco Children's Art Competition gives pupils the opportunity to showcase outstanding artwork from across Ireland. With over twenty-five thousand entries this year and six judging panels, this is a huge achievement for Iona.

The judges included professor Declan McGonagle, Final Adjudicator and former Director of the National College of Art & Design, Dublin; Mr Eoin Butler, Artist and Lecturer in the Visual Arts; Dr Denise Ferran, former President of the Royal Ulster Academy (R.U.A), Artist Art Historian; Mr Sean Kissane, Curator: Exhibitions, Irish Museum of Modern Art, Dublin; Aoife Ruane, Director, Highlanes Municipal Art Gallery in Drogheda and Ms Colleen Watters, head of Learning & Partnership at Ulster Museum, Belfast.

The standard of art received was exceptional and the Art Department are very proud of Iona's achievement.