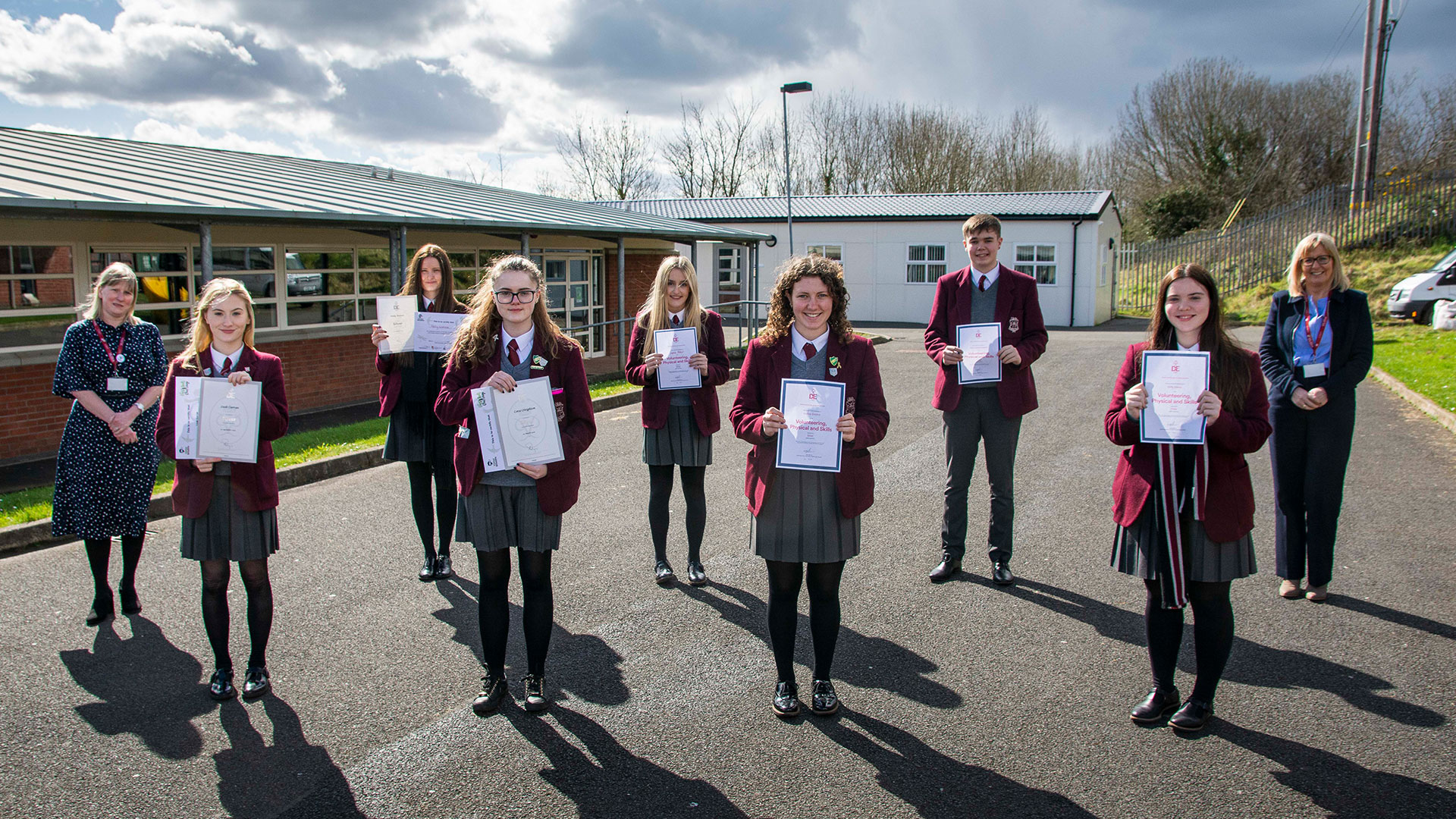 29 Mar

Silver Duke of Edinburgh Award

On Friday 26th March students who achieved their Duke of Edinburgh Silver Award this academic year were presented with their certificates. Students achieved a full award for completing volunteering, skills and physical activity as well as two expeditions.

Some students achieved a certificate of recognition which is the adapted award for students who completed their sections but were unable to complete the expedition due to Covid restrictions. 

Year 14 students also received a Grassroots Challenge award as they completed this challenge while taking part on their expedition as their expedition aim.

In order to achieve their Award students completed volunteering projects in the local community, learnt new skills and also completed physical sporting activities. Each student took on different challenges individual to themselves to complete their award. Over the next term we will highlight the activities completed by these students in a series of posts.

Students celebrated their achievement with a socially distant Pizza Party in the Geography department and were presented their Awards by the Vice Principal, Mrs Bonar. Congratulations to all students who have been presented with their award this term.