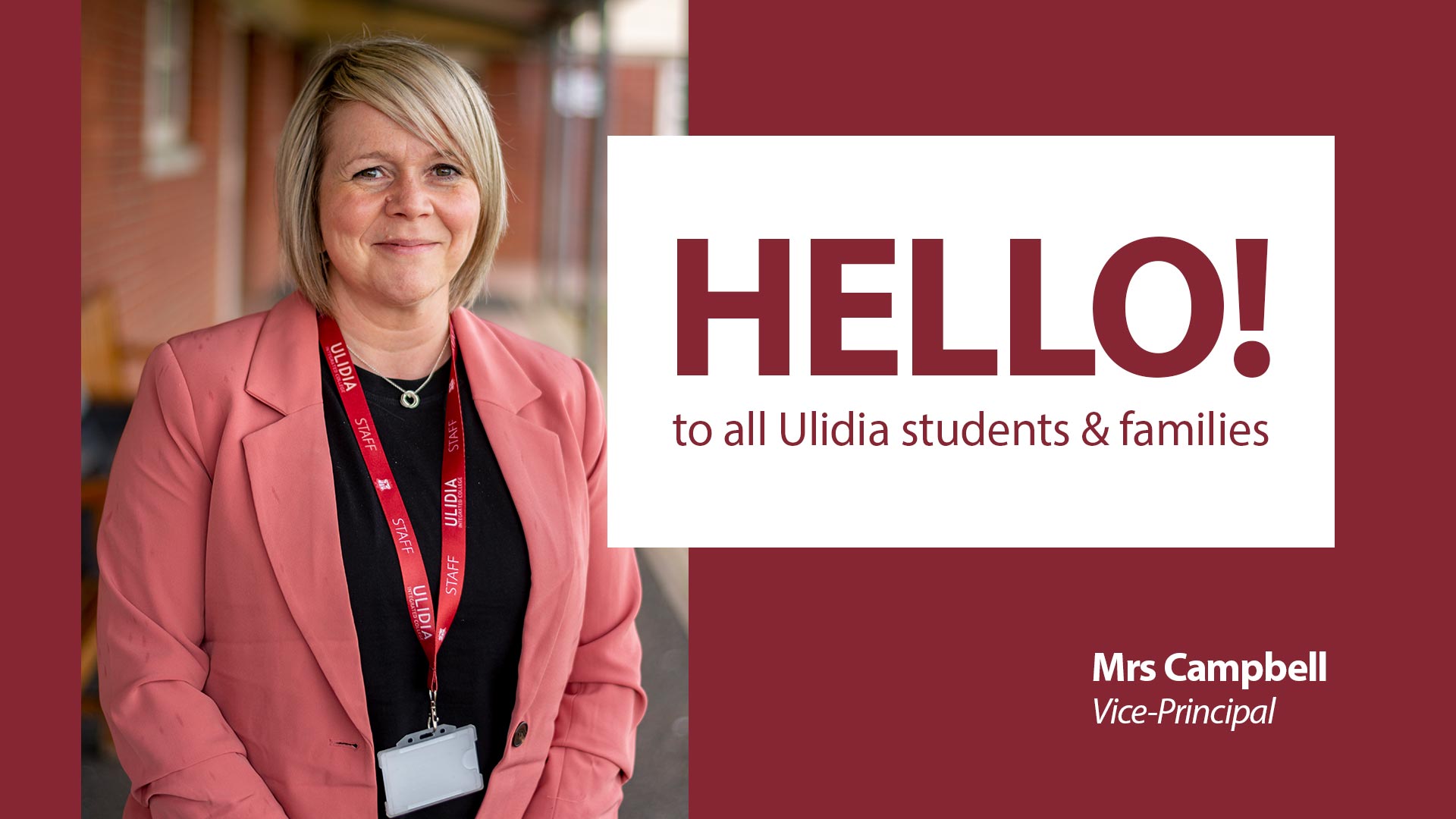 05 May

Hello to all Ulidian students and families!

My name is Mrs Campbell and I am the new Vice-Principal of Ulidia Integrated College, not instead of Mrs Bonar, but as well as!

I have been teaching for 17 years now – all of which I'm proud to say have been in Belfast Model School for Girls. Over those years I have gained varied and valuable experience through the following roles; Teacher of French and Spanish, Head of Modern Foreign Languages, Assistant Year Leader and Year Leader, and since 2016 I have been Assistant Principal responsible for Curriculum and Timetable for Learning.

Ulidia's Integrated ethos and status very much struck a chord with me. I am passionate about all young people learning and achieving together – irrespective of background or faith. I believe that Integrated Education in Northern Ireland has the power to transform our society for the better.

I look forward to meeting you all and getting to know you.