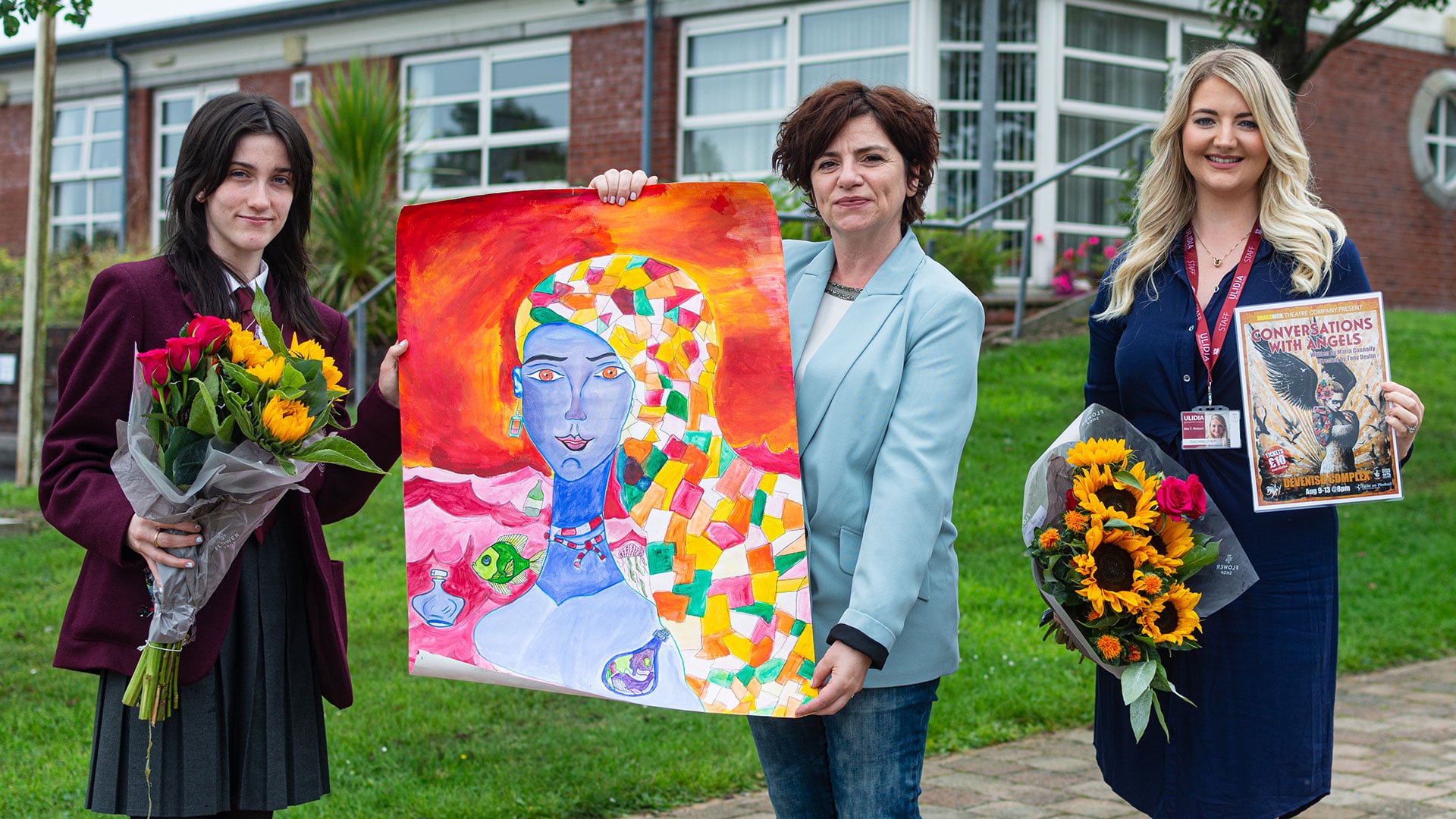 10 Sep

Ella's Artwork Commissioned for Local Play

'Conversations With Angels', a play Written by Maria Connolly, gave our Year 12 Art & Design pupil, Ella Lynas a wonderful opportunity this year. The production was completely sold out at The Devenish theatre and will be back in Belfast next year to continue its journey.

Ella was able to plan the painting with her Art teacher, Mrs Watson and painted it herself, in her own unique style. It was commissioned by Maria, for a key part in the play.

Maria Connolly said "Ella's painting is a huge part of the play, the gasps when it is revealed. She is a very special artist."

Ella was there at the opening with her parents. What a journey it has been for Ella, planning the large scale piece and painting it with such skill during her own free time. The response to the play from the public has been unbelievable, and 'Conversations With Angels' will definitely be back next year in Belfast.