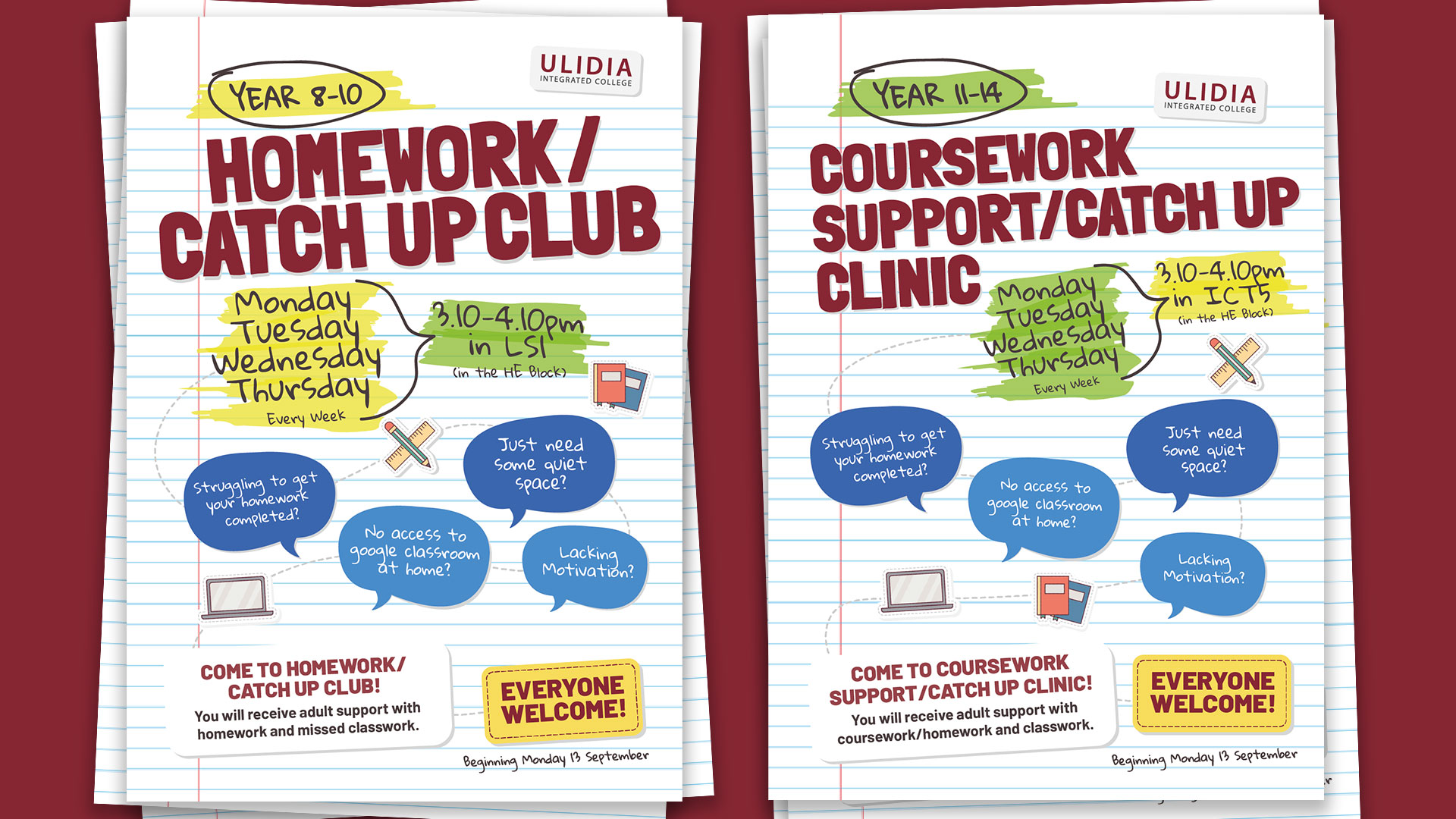 13 Sep

Homework Club & Study Clinic

Homework Club (Year 8-10) and Coursework Clinic (Year11-14) will run every Monday-Thursday 3.10-4.10pm. Pupils are very welcome to come along ANY or ALL days, allowing plenty of opportunity to take part in other after school clubs also.

Pupils who come along will have access to adult Learning Support Assistants who will support them in completing homework, getting caught up with missed class work or simply building confidence to approach revision in the correct way. Pupils will have access to google classroom.