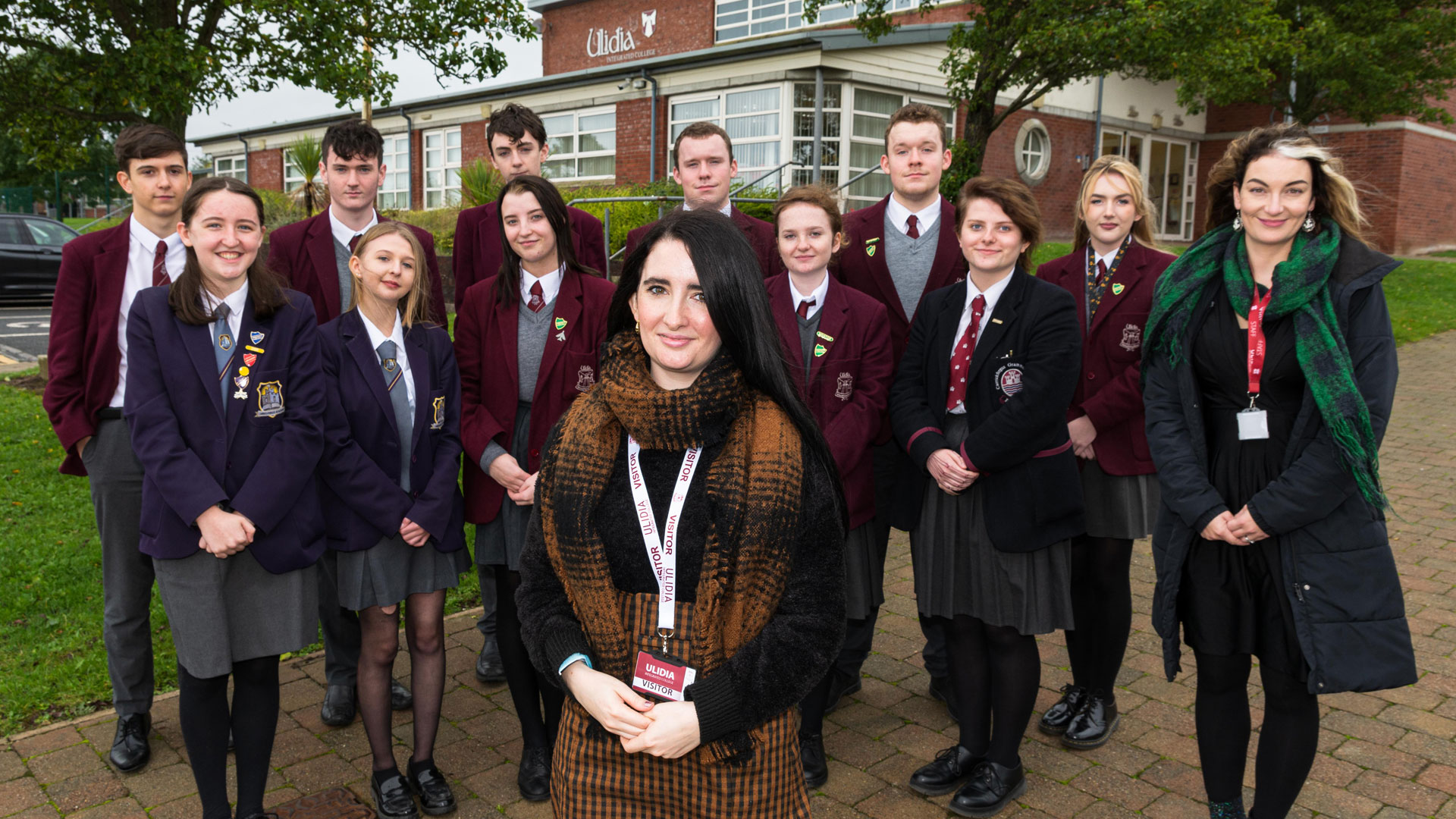 18 Oct

Derry Girls Star Visits UIC

Leah O'Rourke, known for playing Jenny Joyce in hit TV show Derry Girls, visited the Year 13 Performing Arts students at Ulidia Integrated College.

The students got to quiz Leah on her experiences of stage and screen performances and of course on her role in Derry Girls! It was a fantastic opportunity for the students to meet a wonderful homegrown talent and learn about life as an actor.