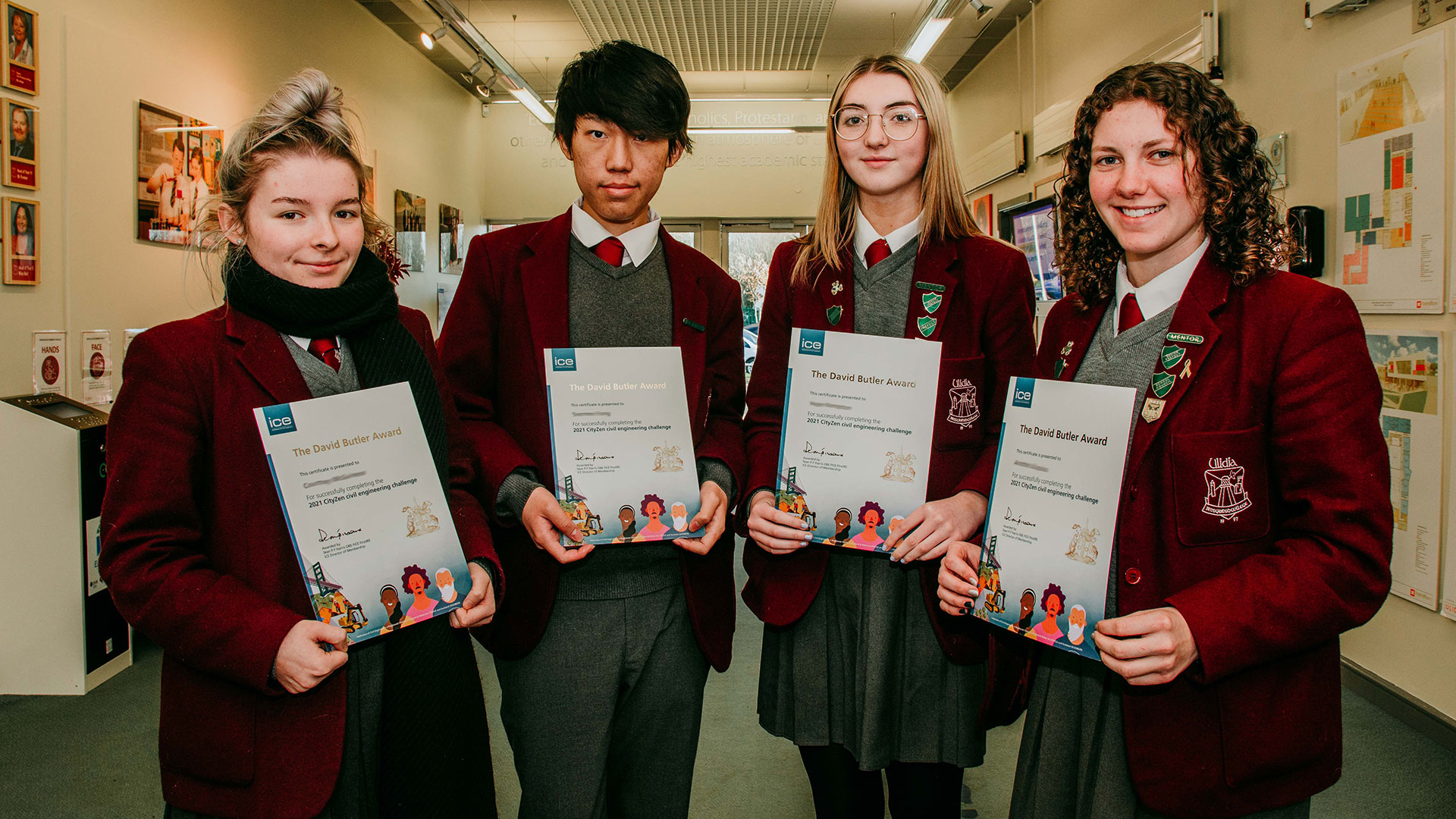 13 Jan

CityZen Civil Engineering Challenge 2022

Last term Sixth Form students, Courtney, Andrea, Shermen and Hope took part in a national engineering challenge that challenged them to plan and design different aspects of a new town before putting forward a sustainable and environmentally friendly improvement for Carrickfergus that would benefit the local community.

The students set about designing a tram system that went around Carrick and produced a great video outlining their idea to a judging panel.

Although they didn't win the overall prize they gave a great account of themselves and against hundreds of schools across the UK the students won one of the design weeks where they were set the challenge of designing a park for the new town.

Well done to the students involved!