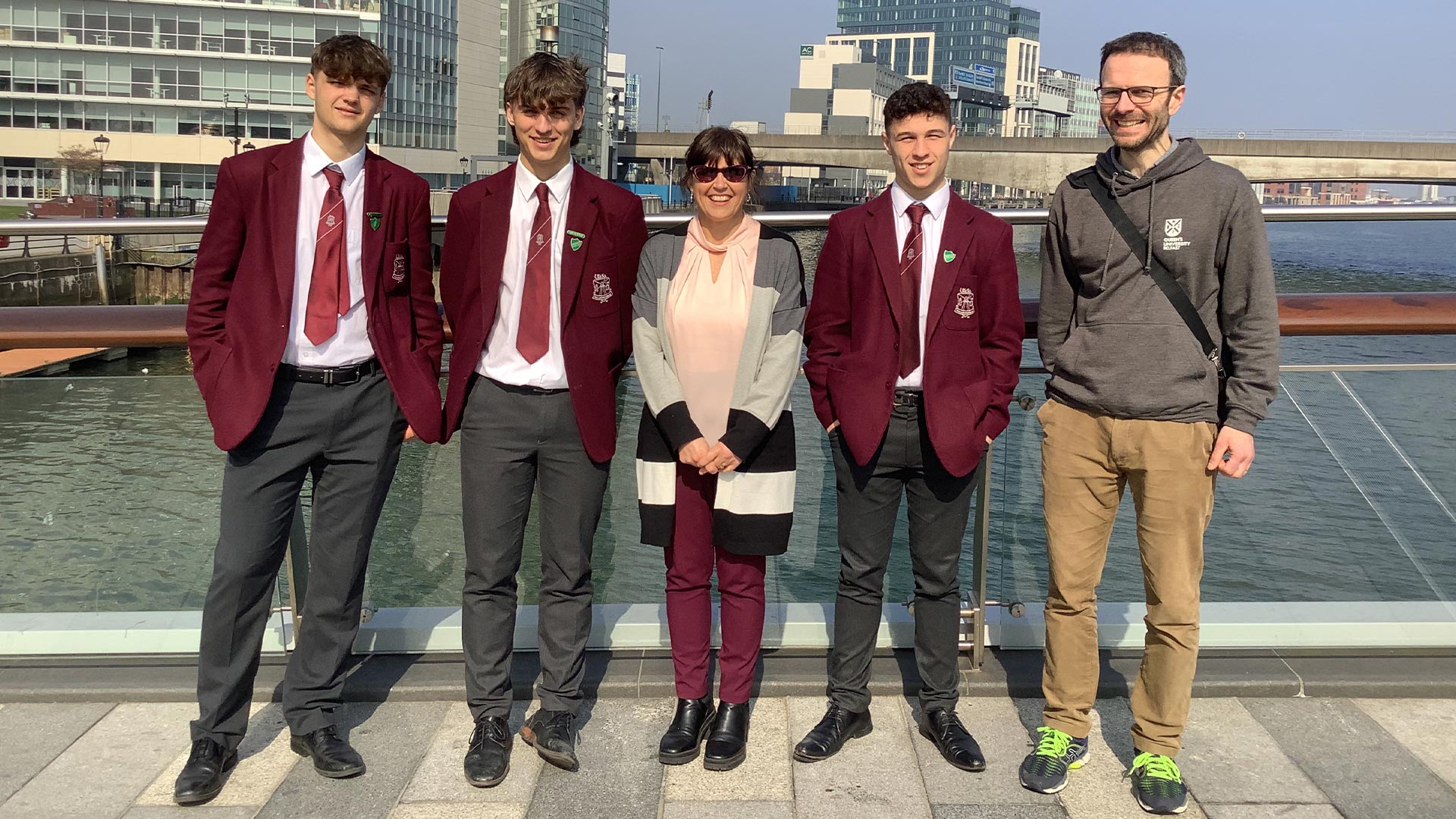 30 Mar

Civilisation Belfast

On Friday 25th March, Year 13 pupils Charlie, Thomas and Joshua, along with Mrs O'Rourke attended the event Civilisation Belfast run by Queen's University.

They were taken to various sites around the city centre to see the impact Civil Engineers have had in the past and will have in the future shaping Belfast city centre's infrastructure. The tour was excellent – exciting and inspirational. The boys thoroughly enjoyed seeing Mathematics come to life in the city and they also enjoyed the lunch in Pizza Express.

The message was very clear – Mathematics opens up so many opportunities for careers in this world, particularly in Engineering.