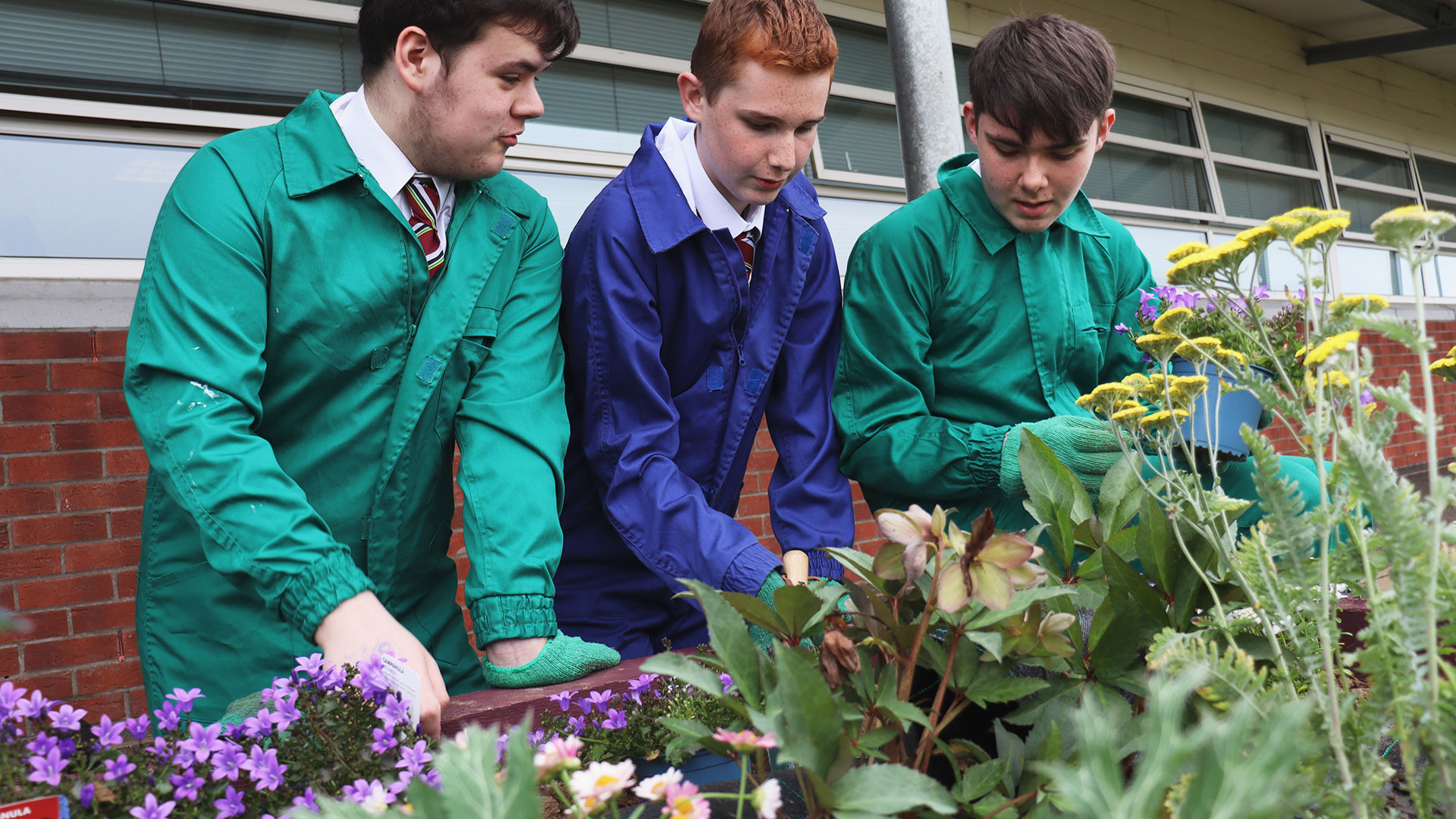 23 Sep

School Pollinator Garden Grants Scheme

Ulidia Integrated College has been awarded £3000 as part of the School Pollinator Garden Grants scheme, which is delivered by 'Live Here Love Here'.

Funded by the Department of Agriculture, Environment and Rural Affairs, the scheme made £2.2million available to schools, colleges, and universities across Northern Ireland, in the form of capital grants ranging from £3000 to £12,000.

The grants, which were open to projects in both rural and urban settings, will cover 100% of the costs to schools, colleges and universities wishing to establish, enhance or develop a pollinator garden and increase pollinator-friendly land management techniques.

Mr Lyons says, " We have used the funding made available to us by purchasing plants that will brighten up our school planters. We want to create a colourful outside space for the staff and students to enjoy whilst learning the importance of pollinators, biodiversity, and ecosystems. The horticulture team have been busy weeding, painting, and planting to transform our old planters into bright, colourful beds that attract all kinds of pollinators to our school site. With the help of 'Live Here Love Here' we aim to maintain these planters so that they can be enjoyed year after year and ultimately improve biodiversity, the health and wellbeing of our staff and pupils and our local environment. As a school I would like to thank the 'Live Here Love Here' team for their funding and support in making this happen.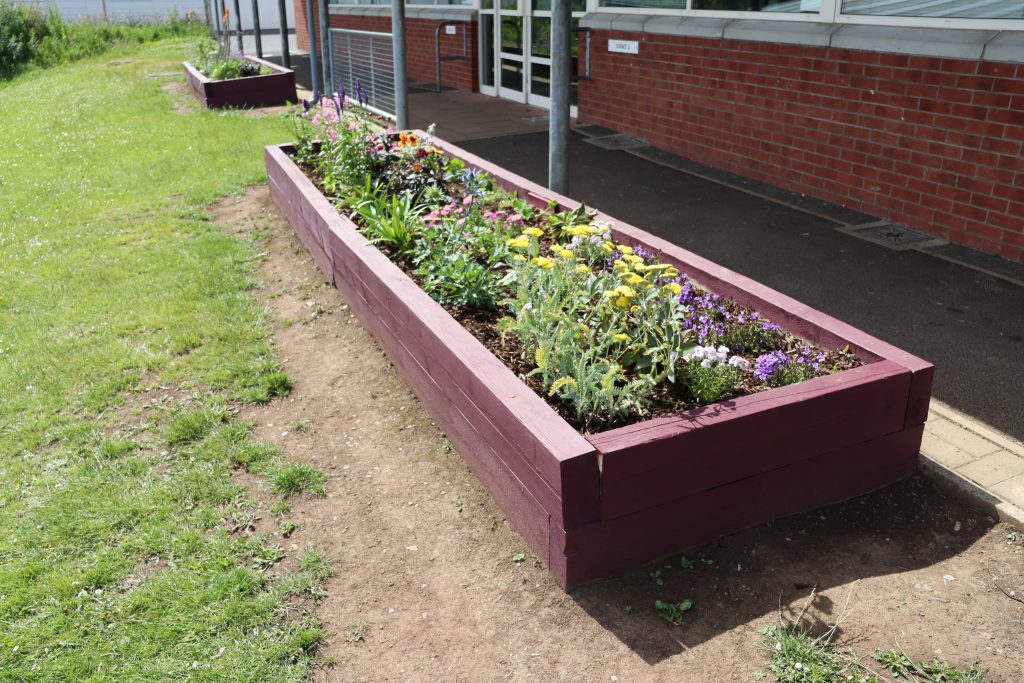 The School Pollinator Garden Grants, which received applications during April, were open to any educational establishment registered with the Department of Education in a rural or urban area. These included: pre-schools; primary schools; post-primary schools; further education colleges; and universities. Funded projects were required to enhance the environmental quality of school grounds or campuses by sowing a variety of plants for pollinators. They were also required to provide opportunities for outdoor learning.
Applicants were asked to demonstrate how they would maintain the areas planted in the three years to follow and how pupils or students would be engaged in the project. They were also required to show how proportionate the amount of funding requested for the capital items would be in relation to the level of pollinating plants needed.
Helen Tomb, Live Here Love Here manager, comments: "It's been a great pleasure to deliver the School Pollinator Graden Grants scheme. This is a fantastic opportunity for schools to access the capital they need to create a garden that will introduce much needed pollinators into their local environment and provide excellent learning opportunities for pupils. As always, we encourage as many groups as possible to reach out to us if they want to 'Live Here Love Here'. "
For further information on Live Here Love Here, visit www.liveherelovehere.org