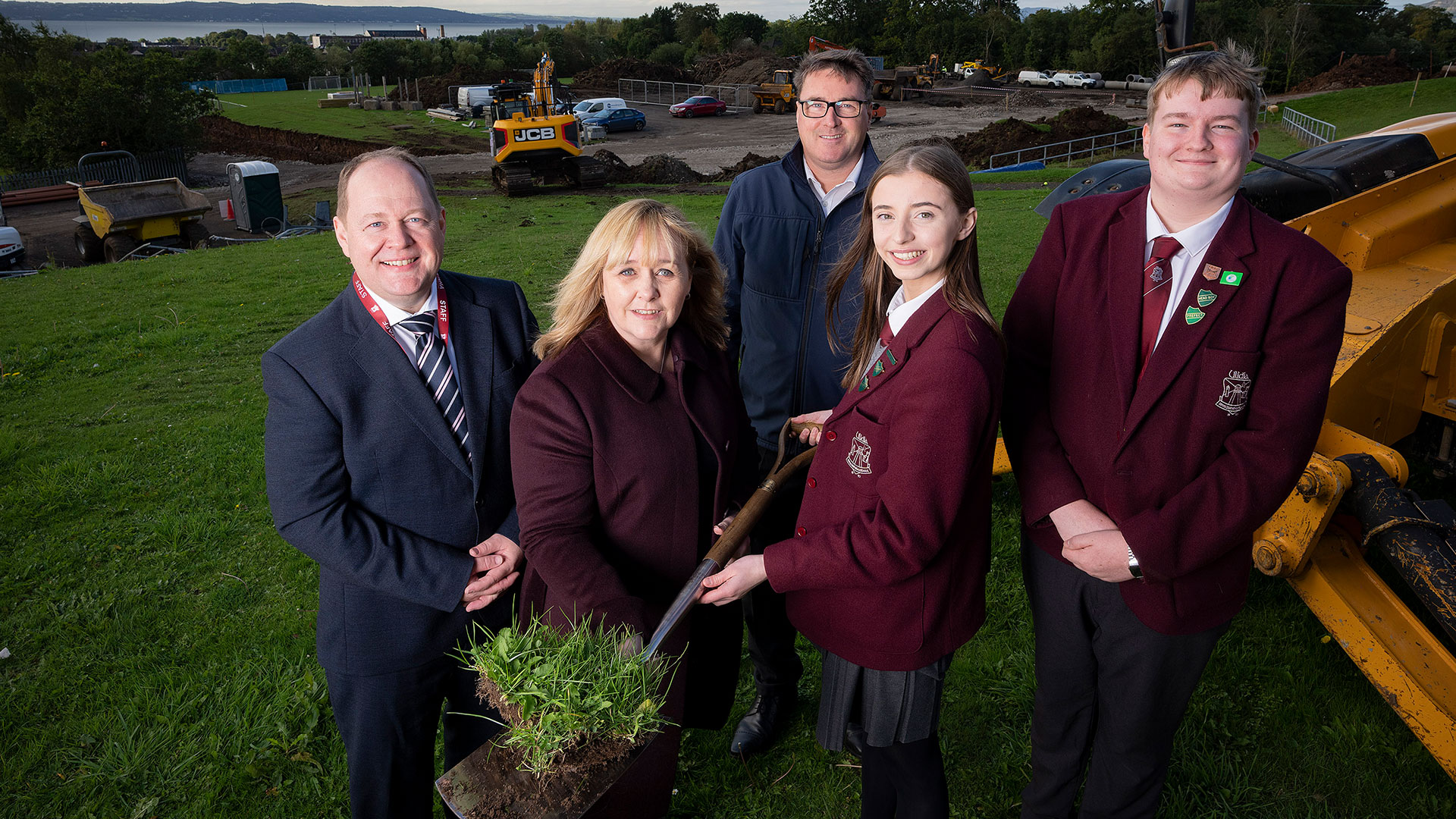 30 Sep

Ulidia IC Breaks Ground on State of the Art New School Building

Ulidia Integrated College in Carrickfergus has announced that construction of its new school building started on 12th September 2022. The exciting project, designed by Hamilton Architects, will deliver modern, energy efficient premises and facilities which will significantly enhance the education of all pupils.

Newry based construction company OHMG will deliver the building.  As an award-winning, chartered construction company, recognized as one of Ireland's leading contractors, the company has extensive experience in delivering high-quality educational buildings.

Ulidia Integrated College Principal Michael Houston said, "We are dedicated to the delivery of world class education for every student in an Integrated setting. The inspiration for the design was to feel as open and 'campus like' as possible, with innovative learning and teaching spaces set on our current site with stunning views over Belfast Lough.

Artist's Impression of the new build

An incredible effort of work has gone into getting us to this stage in such challenging times and I am grateful to the Board of Governors of Ulidia Integrated College, Hamilton Architects, the Department of Education and ESC Construction Consultants (who are project managing the build) for all of their efforts in making this happen. OHMG have such impressive experience of delivering state of the art buildings, and so I am also delighted to be working with them in the construction phase.

We believe that a school is a connected community of people working together to deliver outstanding life chances for young people. As an Integrated Post Primary we are proud that we deliver tailored learning for both Grammar and All Ability pupils and are a school for the future of Northern Ireland. Therefore, it is only fitting that the new building that houses the school is forward thinking and of the highest possible standards."

It is estimated the new school will be completed by 2024.

Welcoming the news, Seanie O'Hare, Construction Director at OHMG said:

 "We are thrilled to be moving this exciting new school project into the construction stage following an intensive design development period. The new school campus will provide state of the art facilities for over 700 pupils, a vast jump from the 240 enrolled when the school first opened in 1999. Our wealth of experience in the education sector will ensure we deliver a first-class school with the 21st century accommodation it deserves".

The new build is being funded by the Department of Education as one of a number of Integrated Schools named in the first tranche of funding allocated under the Fresh Start Agreement in 2016.