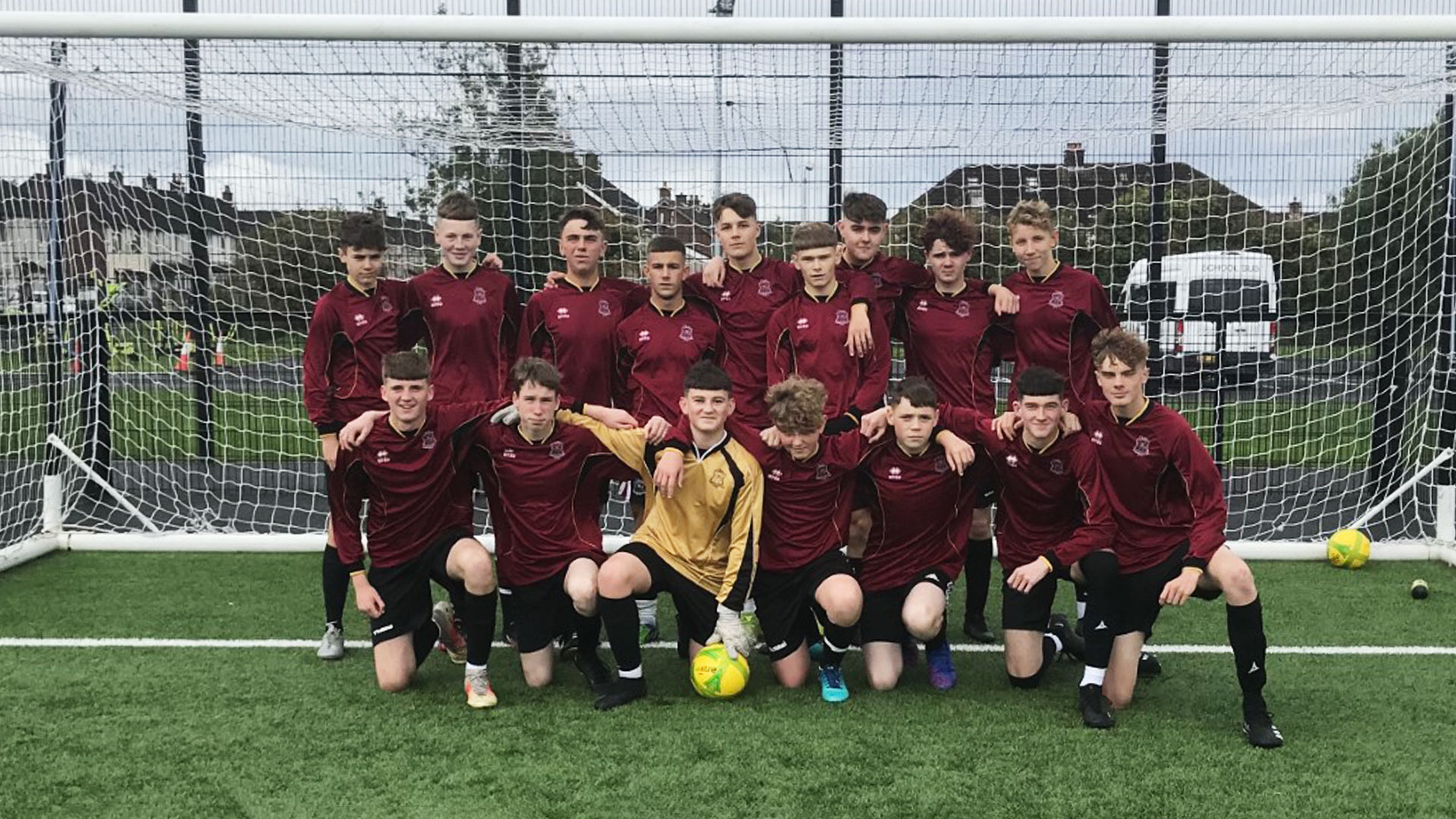 06 Oct

N.I Cup U16 Ulidia Integrated College v Carrick Academy

Greenisland 3G pitch played host to the first round of the N.I Cup. Ulidia Integrated College v Carrick Academy. The local derby was always going to make for an exciting encounter with many boys from both schools playing in the same club sides.

Ulidia started the game well. McCauley Johnston scored a free kick from outside the box to put Ulidia one goal ahead. Later in the game, Carrick also scored from a long-range effort from a free-kick. In the second half, Ulidia had a player sent off for receiving two yellow cards which allowed the momentum to shift in Academy's favour. It finished 1-1 at the end of normal time. In extra time Ulidia legs were working overtime to cover all the ground but the gaps opened up and Academy scored another goal to put them 2-1 in front. This did not deter the Ulidia boys and they pushed on showing great resilience. Ulidia captain Tristan Curry lead by example with an outstanding work ethic throughout the game.

In the second half of extra time, Academy had two boys sent off in quick succession and momentum swung back in Ulidia's favour. Ross Green had a free kick outside the box in the dying minutes of the game which looked like it was going in but hit the post.

Mr Donnelly their PE teacher said, "it was a gallant effort from our boys and certainly a performance they will remember, they left everything on the pitch and it made for a great spectacle of school's football".