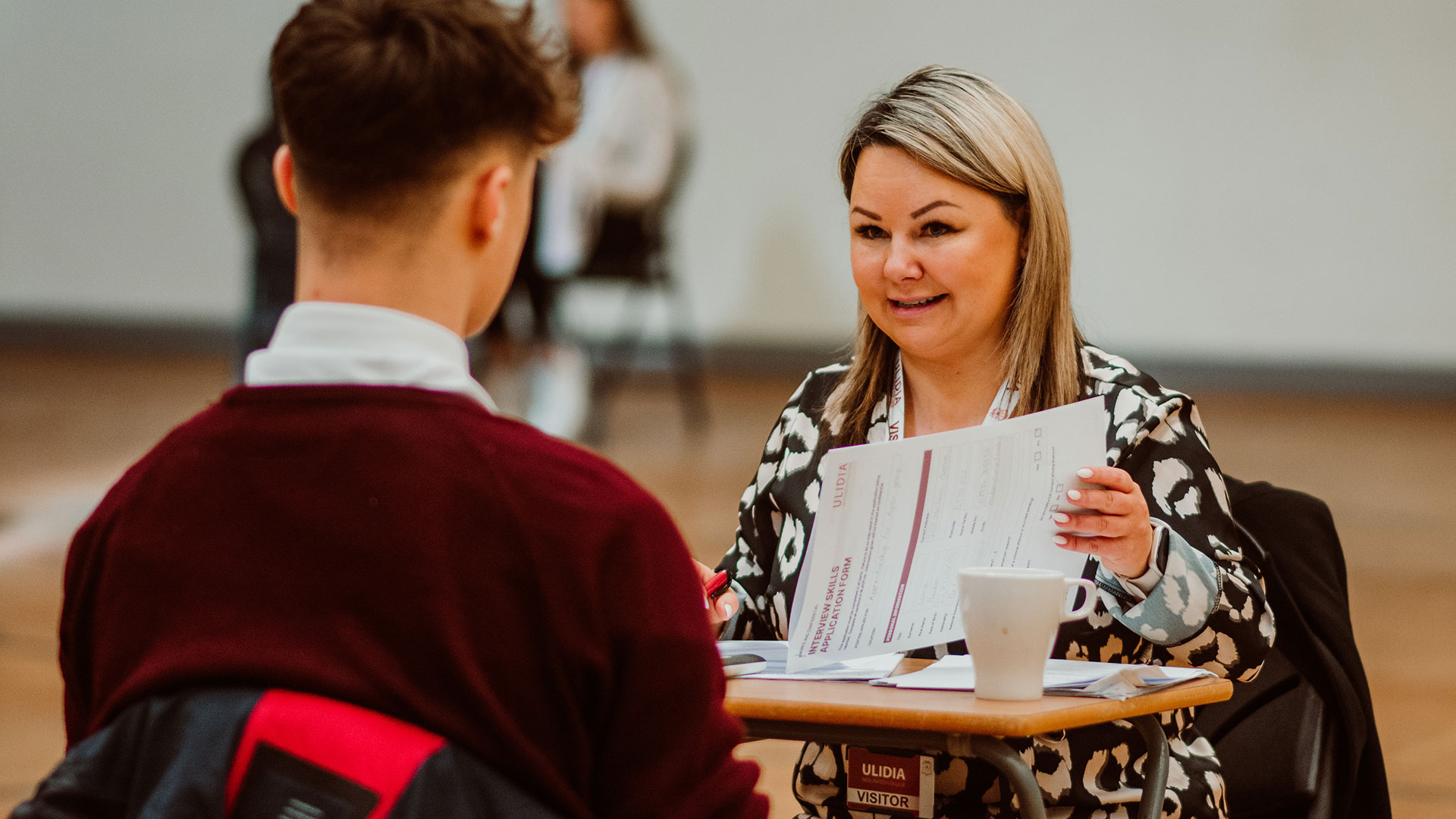 27 Mar

Year 12 Students Shine in Mock Job Interviews with Local Employers

We are delighted to have been able to bring back mock interviews for Year 12 students this year. It is such an important event for our Year 12 students.

After filling in an application form for a job they are aspiring to get in the future, over 100 Year 12 students took part in an interview with a local employer. This is an invaluable exercise for any young person about to step into the world of work. While there is no doubt that many were nervous, our partners have provided a fantastic environment where our students could show their best and get feedback on their application form and on their interview performance. 

To say our Year 12s did well is an understatement. Today we are incredibly proud of the young people they are becoming.

A huge thank you to our interviewers from Skilled NI, Network Personnel, Kilwaughter, NI Water, Mercedes Benz Truck & Vans, Ryobi, Caterpillar and our Governors for giving their time and interviewing our young people. Without their support, the event wouldn't have been possible and we are immensely grateful.