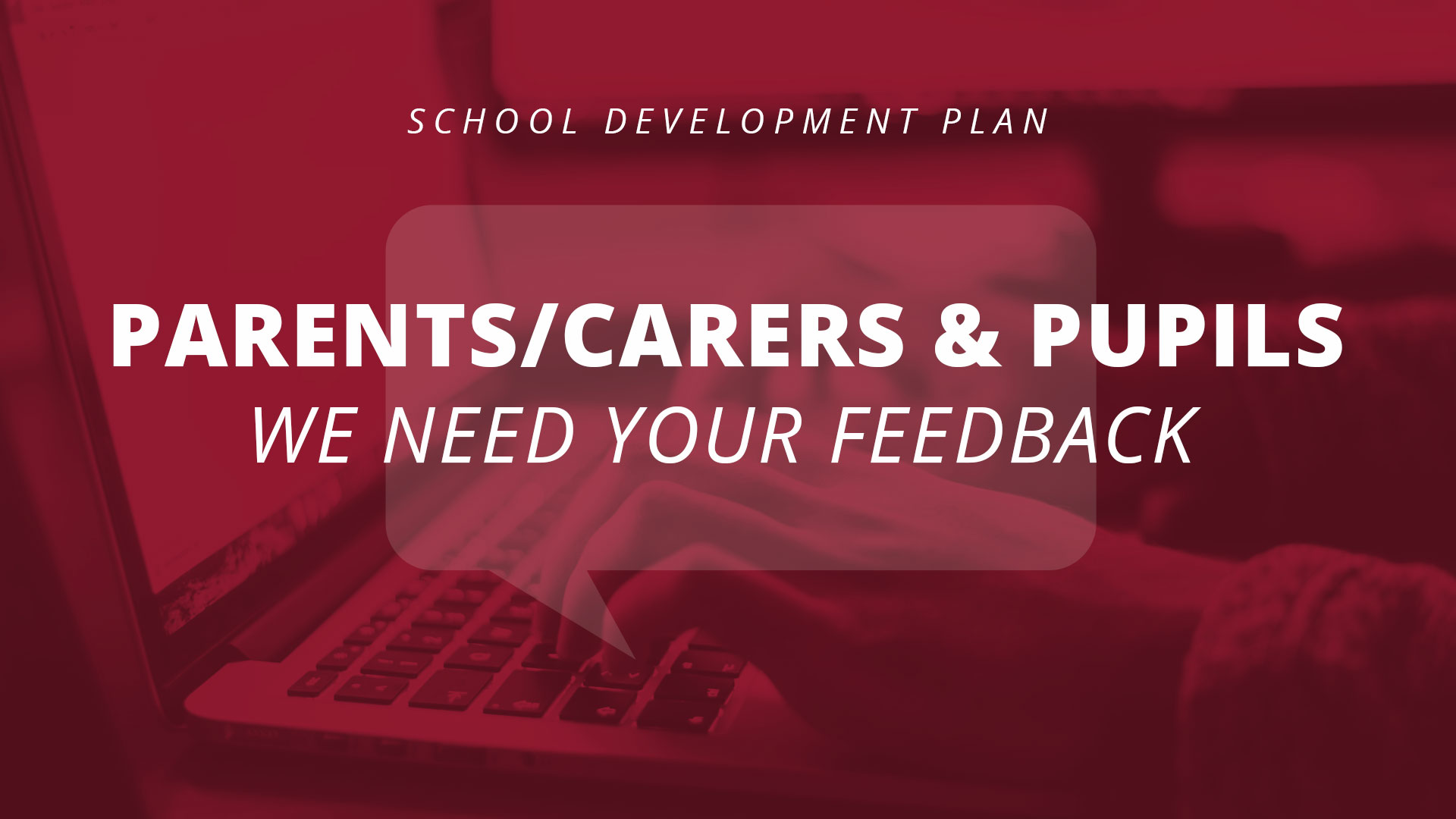 17 Sep

School Development Plan Questionnaires

At the start of this school year – after two unprecedented years in education – we are keen more than ever to do all that we can to ensure we deliver high quality education. As parent/carers and pupils your views are important to us and we want to hear your views to ensure we are doing the very best for you.

We have spent considerable time designing a questionnaire to ensure that we are taking your views on board and implement appropriate targets for improvement.

Please see below separate videos for parents/carers and pupils to explain how to complete the questionnaire.
Parent/Carers
Pupils