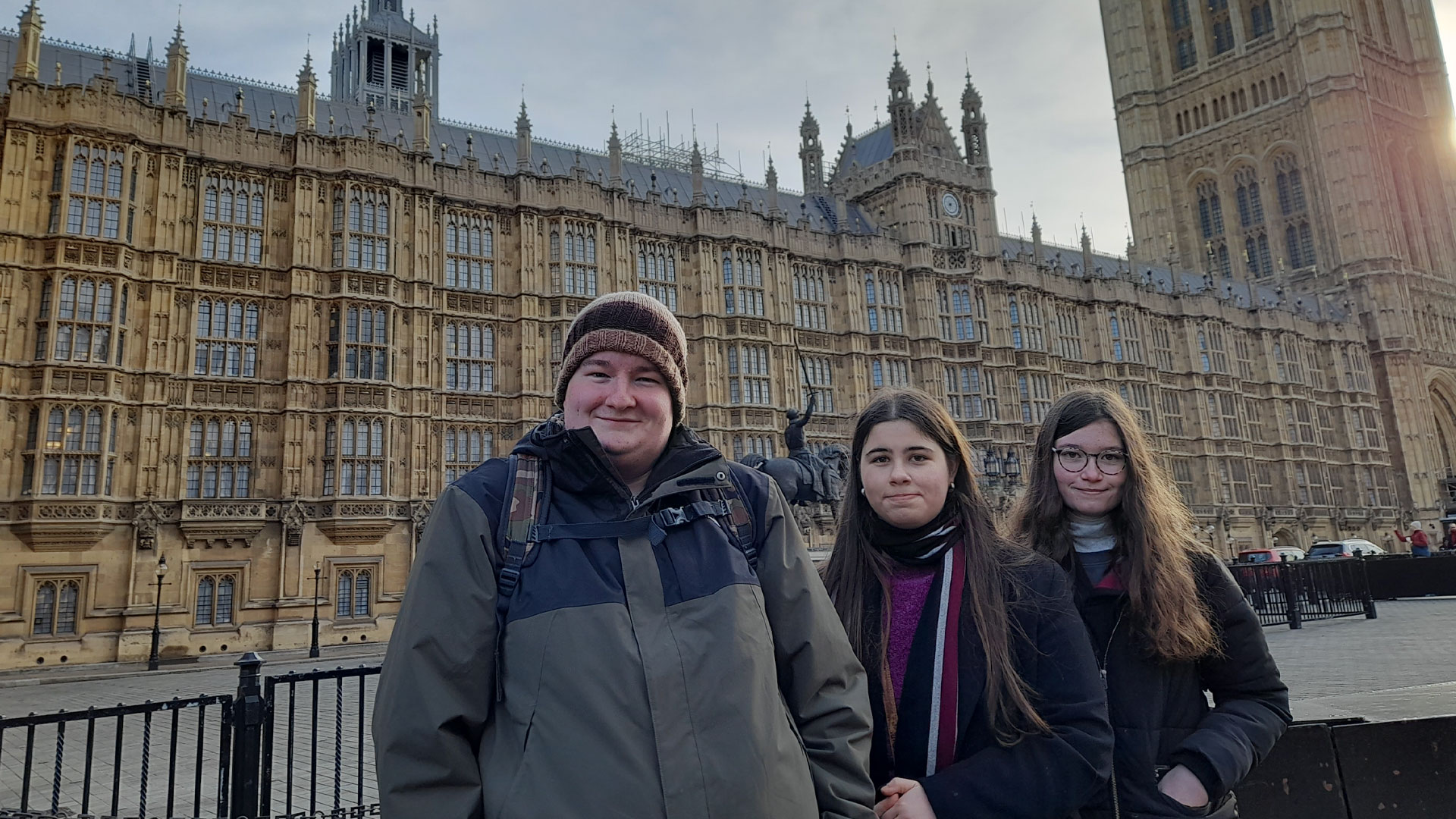 20 Jan

Ulidia Integrated College Students visit London

Students from Ulidia Integrated College visited London on Tuesday 17th January.

During their visit students were taken on a guided tour of the House of Lords and met Baroness Parminter and Lord Browne from the House of Lords Climate Change Committee. The students then took in the sights of London including Buckingham Palace, Hyde Park, and the London Eye. The group then took a boat cruise along the Thames River to Tower Bridge.