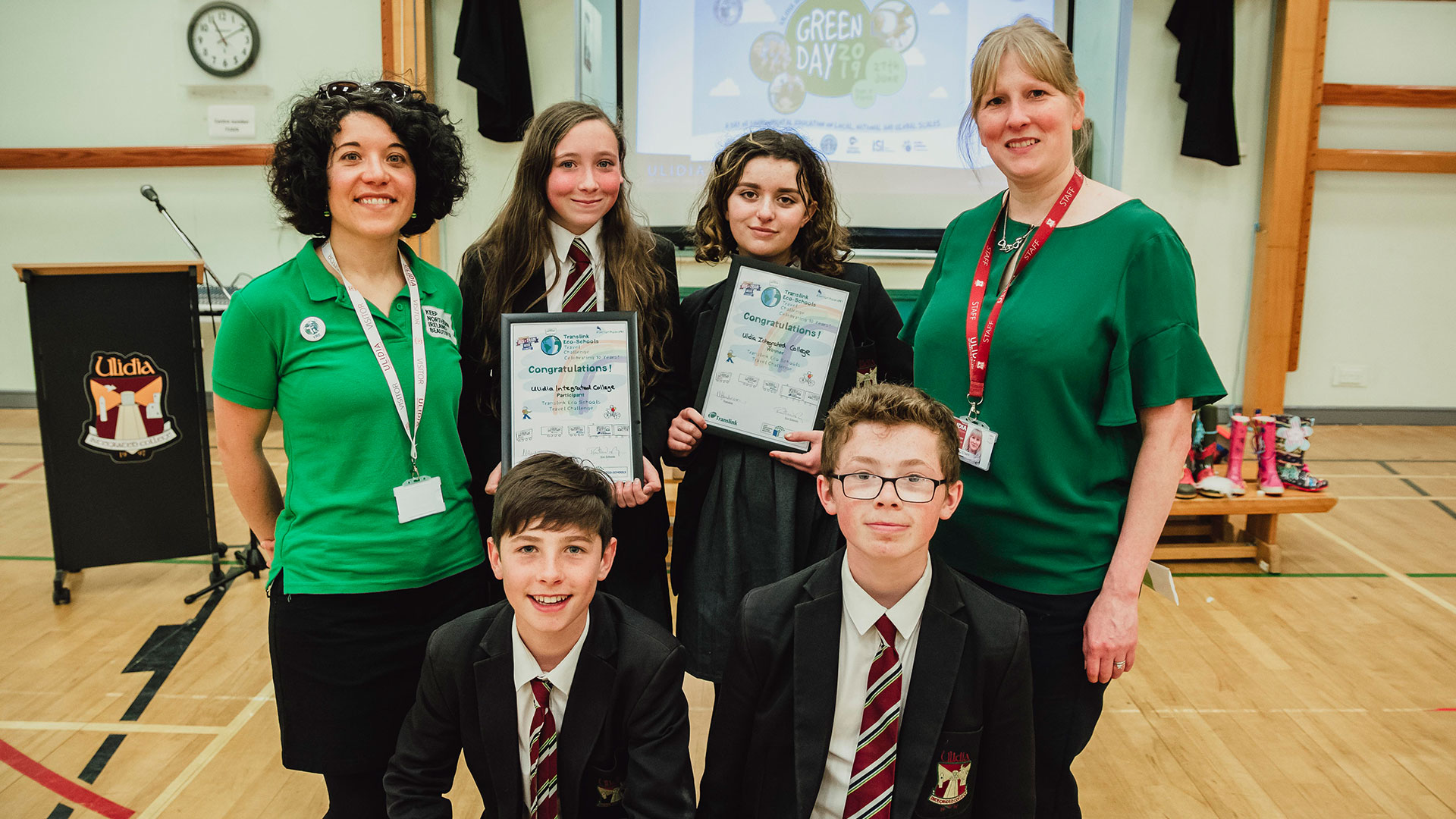 16 Jul

Translink Travel Challenge

Congratulations to Year 9 who have been awarded 'Most Sustainable Journeys' award this year.  Students in Year 9 undertook the Translink Travel Challenge during term two as part of their pastoral programme. Congratulations to students for travelling to school using sustainable methods including train, bus, and walking.

Students from Year 9 were presented their award by Francesca Di Paulo from Eco Schools Northern Ireland. Well done Year 9!