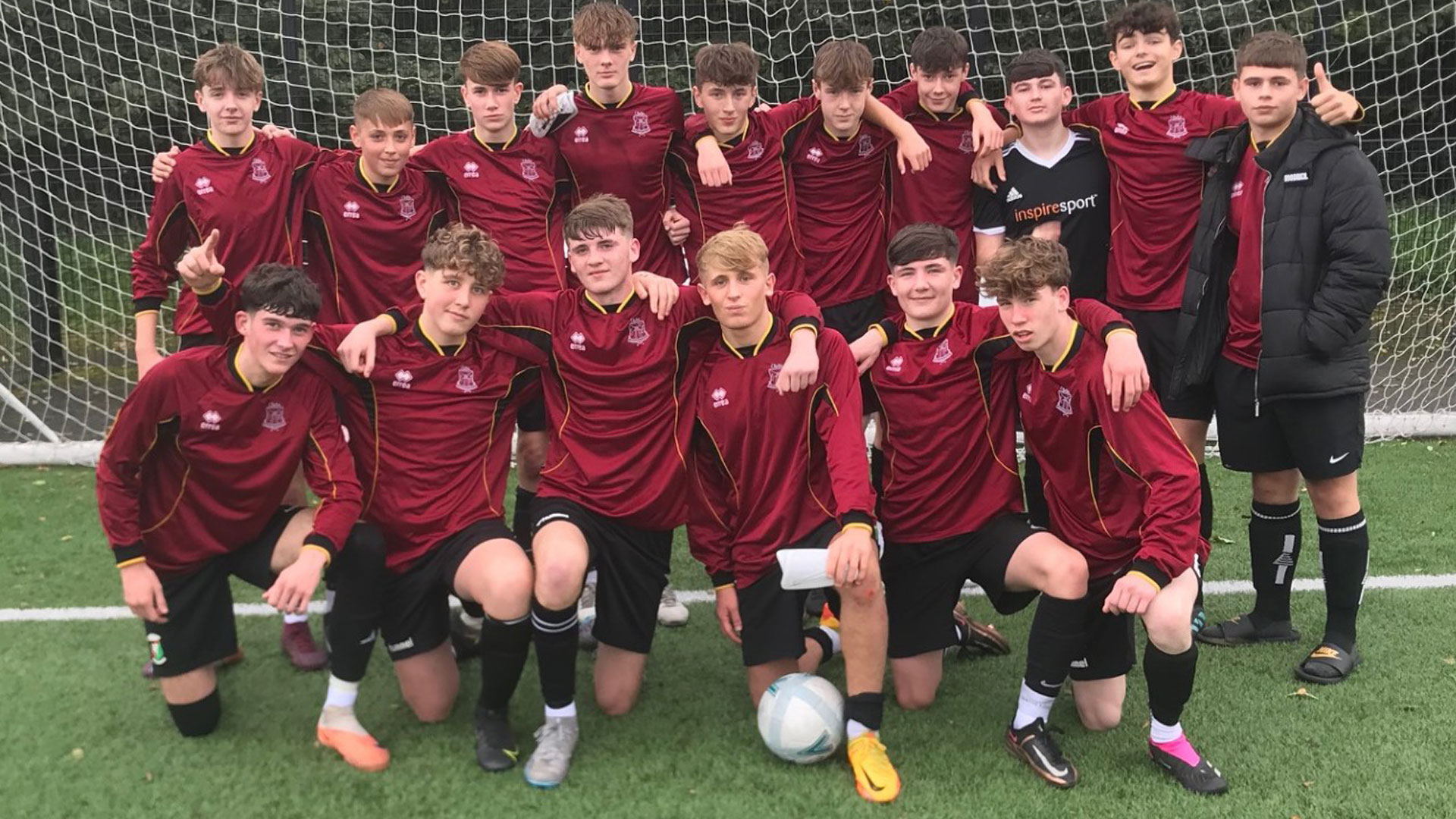 06 Oct

U16 Football Success

Ulidia Integrated College played Abbey Community College in the first round of the U16 Northern Ireland Cup. Although there was a strong wind the rain stayed off which made for a terrific game.

An early goal from Ulidia's Talan Smith put Abbey on the back foot early on. However, not long before half time Abbey got an equaliser. Their free kick outside the box hit off the post and went in. At half time it finished 1-1 with the teams very evenly matched.

In the second half Ulidia made four changes and the fresh legs paid off with Finn Stewart breaking away from his opposing defender to score and put Ulidia back in front. The wind had picked up substantially in the second half with Ulidia playing into it. Therefore, trying to defend their lead was increasingly difficult and the continuous Abbey pressure paid off with a good goal to bring the sides level again.

Going into the last quarter of the match Patrick Dillon Dowds of Ulidia hit a shot from outside the box which smashed the top corner of the net. It was very fitting that such a goal would win the match 3-2 for Ulidia.

The boys look forward to their second-round match in the coming weeks. Well done boys!