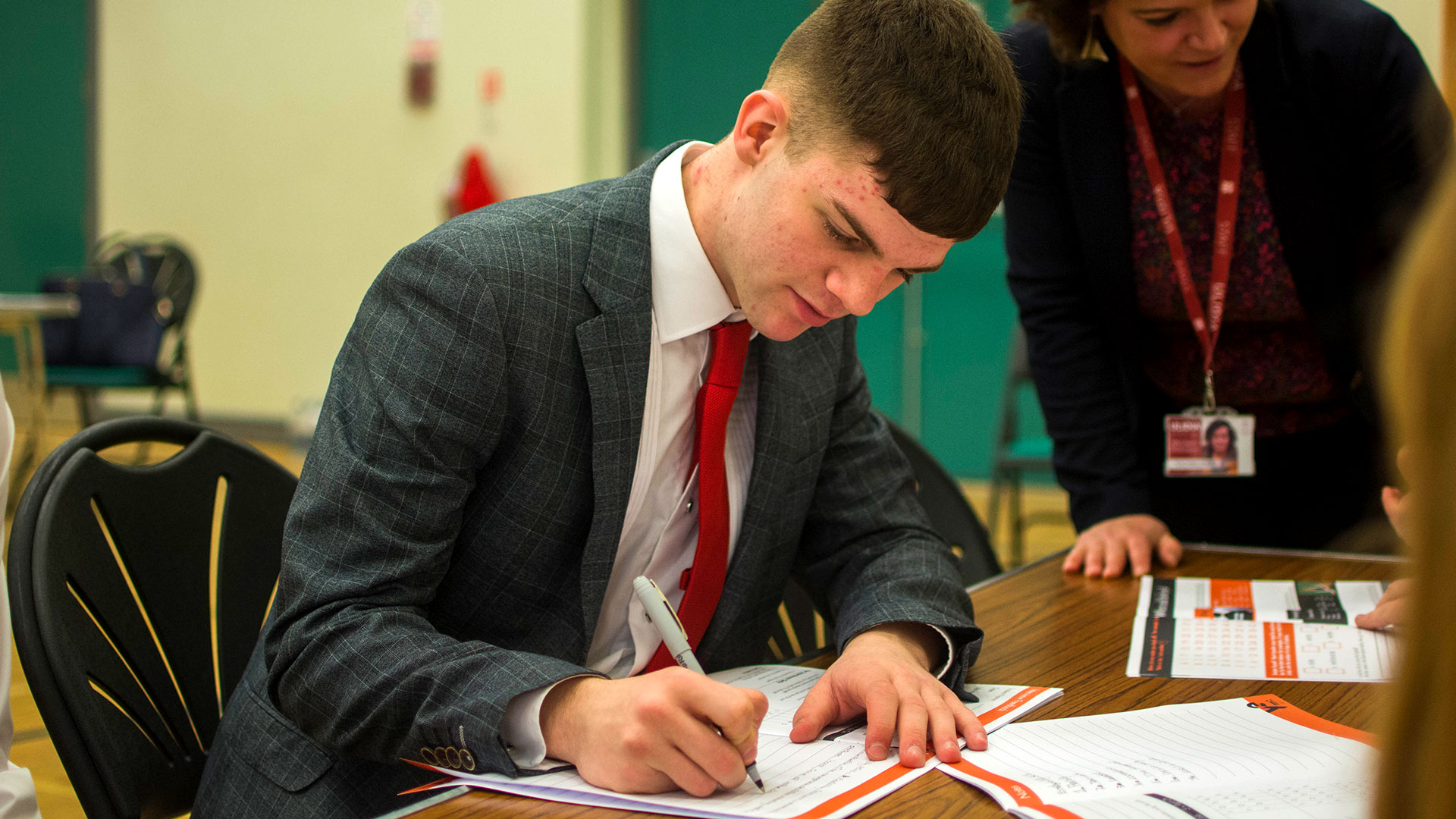 16 Mar

Year 12 pupils prepare for post-16 options and the world of work

Two weeks ago, Ulidia year 12 pupils took part in Interview Skills Day. As usual, it was a fantastic day.

The morning Success Skills workshop was facilitated by Young Enterprise and prepared our students for their interviews in the afternoon. After lunch, 15 members of the Ulidia community joined the year group and all students took a mock interview for a job of their choice. We would like to thank once again all those who gave their time to provide our students with such a fantastic experience.

In addition, last week, the annual Carrick Learning Community Careers Convention took place in the leisure centre. We are particularly pleased with the range of exhibitors who took the time to show our students the range of options they have for next year. The convention was well attended and a valuable event for our students.